Elegant original element of the wedding ring is a cushion under which you can easily produce their own hands, thereby emphasizing the exclusivity of taste and give an extra touch of solemnity of the event. Pillow can be made any shape, color, differently decorated, depending on how much is enough imagination.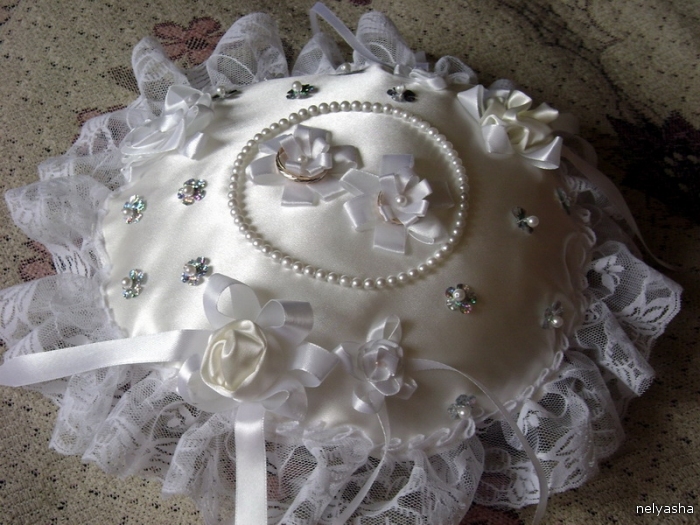 1.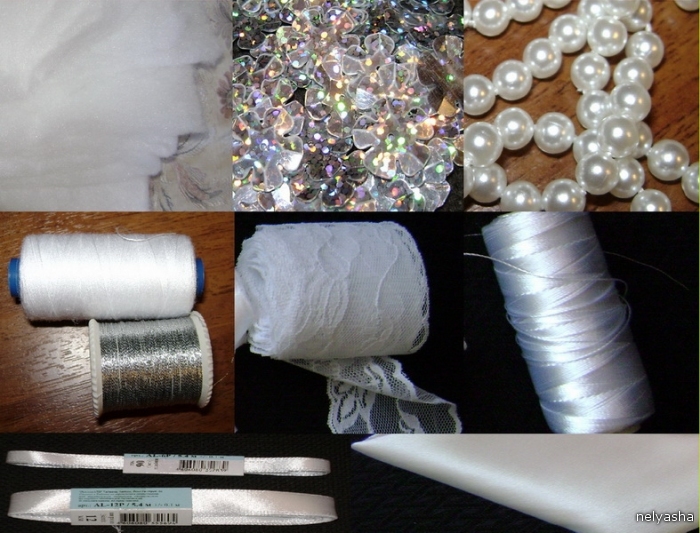 2. Materials: satin milk-white (at least 26h52 cm) Average pearls (? 0.5 mm) Satin Ribbons (width 0,6 and 1,3 cm) Lace (length ~ 2.3 m) Paetki (14 pcs.) White beads (3 pcs.) white thread Silver thread Sintepon (minimum 25h150 cm)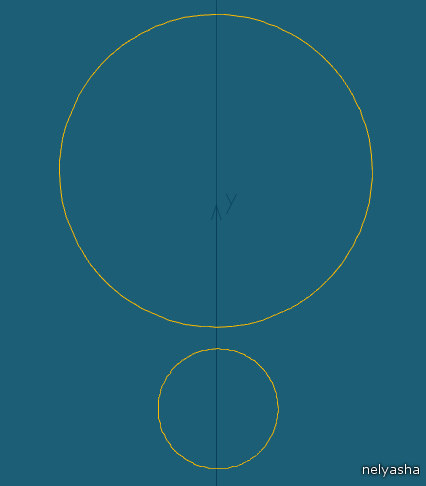 3. Circles: diameter 26 cm and 10 cm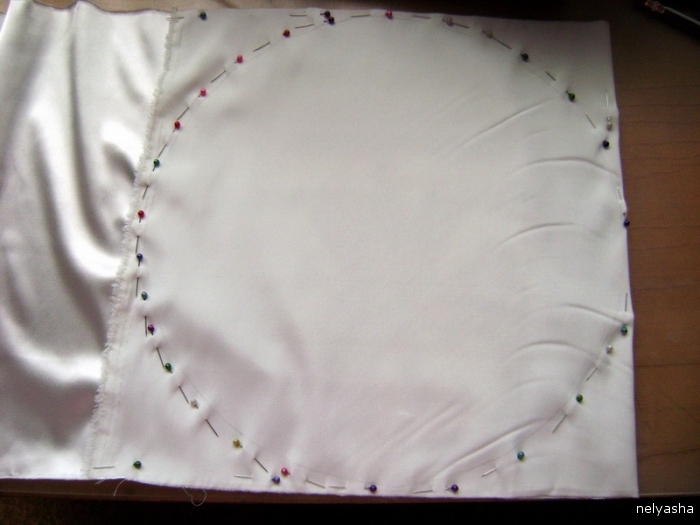 4. Prepare pattern. Raschertit tissue. Cut parts pillows.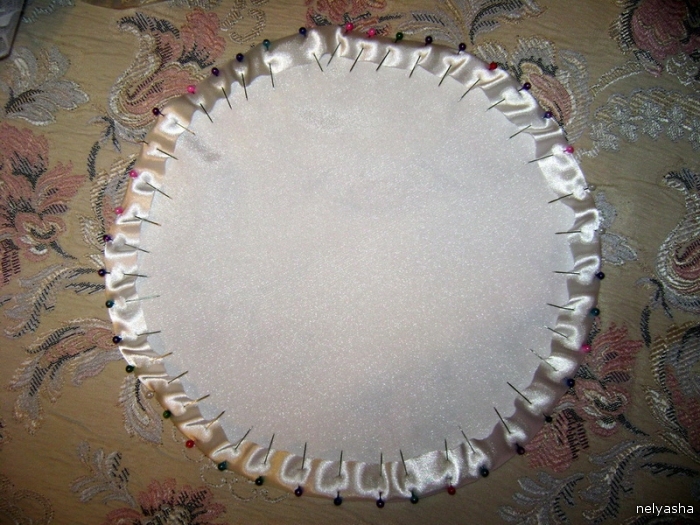 5. Bend the fabric edge to 1 cm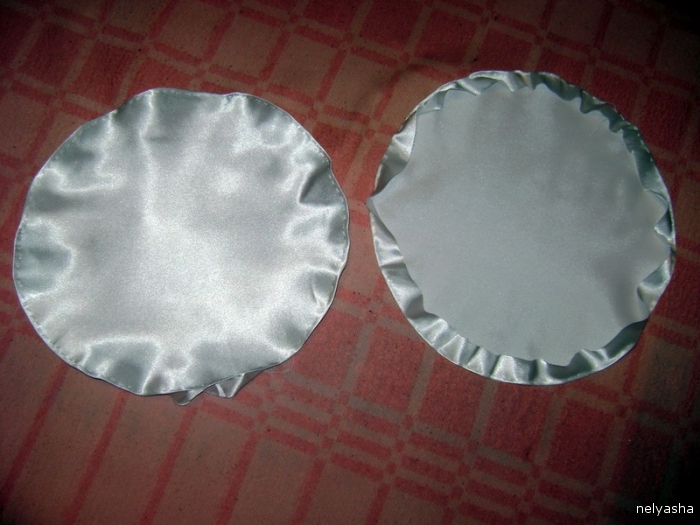 6. Prometat. To iron.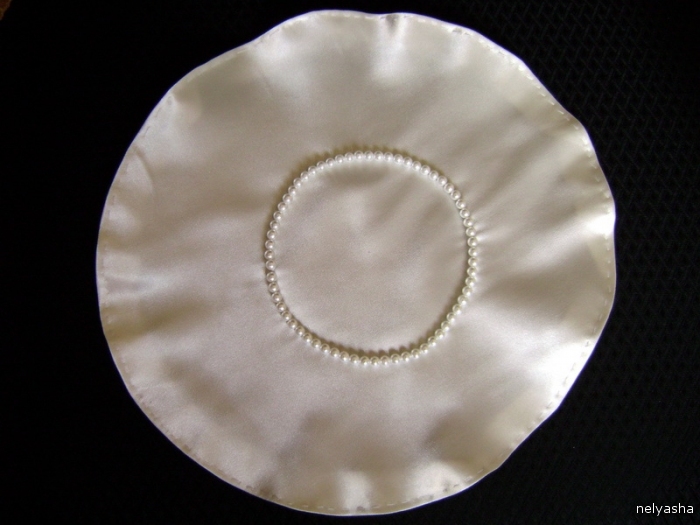 7. Choose a satin circle to the front of the pillow. Stroke small-circle pattern (> 10 cm) with a pencil in the middle range of satin. Strung on a string of pearls, mounted on top of the thread drawn by a circle, a silver thread to sew every pearl of the thread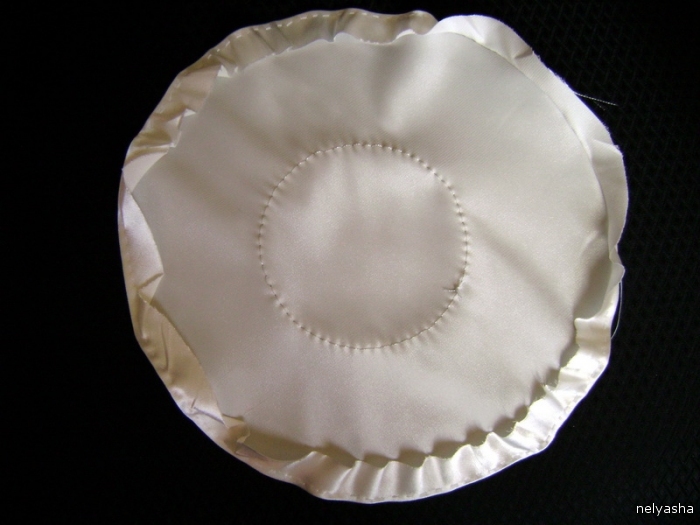 8. Reversal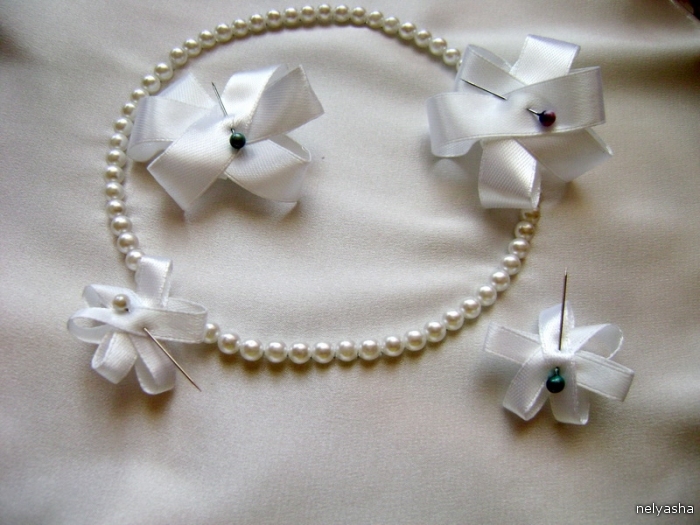 9. Make and 2 bow of wide and narrow belts.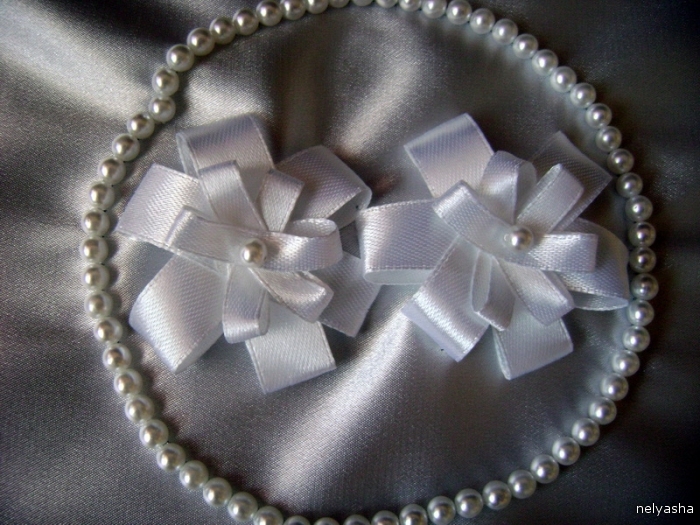 10. Flash the bows, so as not to disintegrate, individually and together large and small. Sew a pearl circle. Middle of a can sew up the pearl.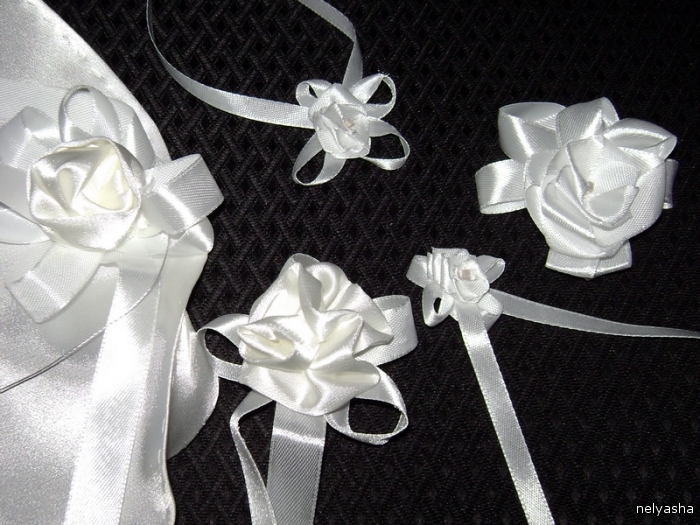 11. Make a pillow for more bows, rosettes of the tapes, the remainder of the atlas. Midway flowers can make beads.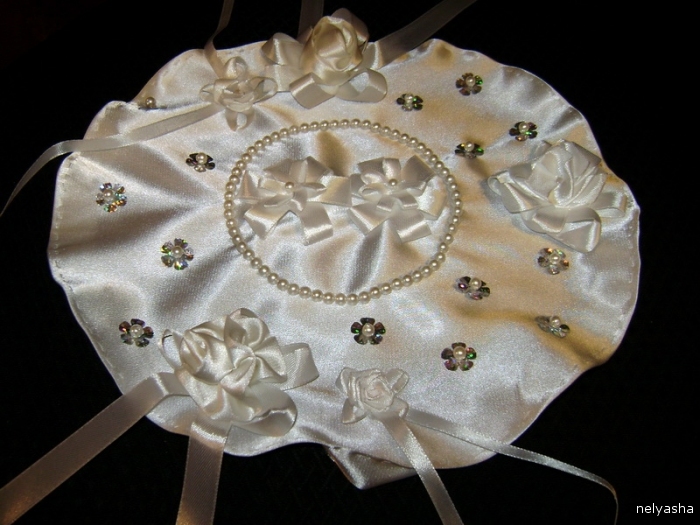 12. Sew the pillow ornaments. Paetki-flowers sewn pearls.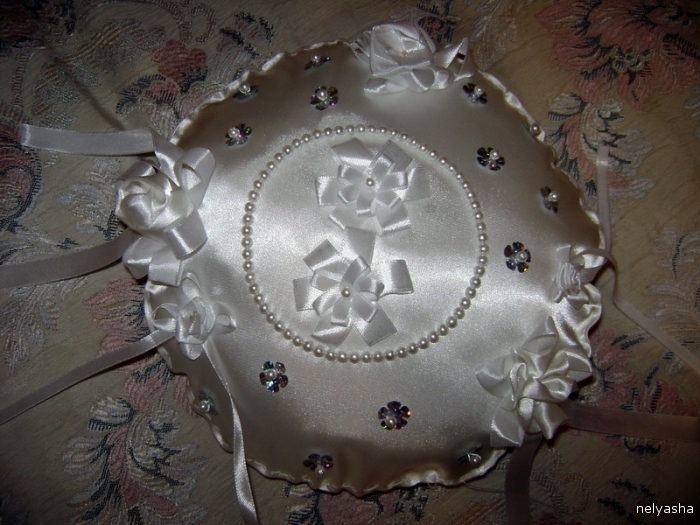 13. Cut out syntepon ± 6 laps? 25 cm, trimming syntepon can be hidden in the middle of packing. Basting stitch the front and rear airbags, along with synthetic padding.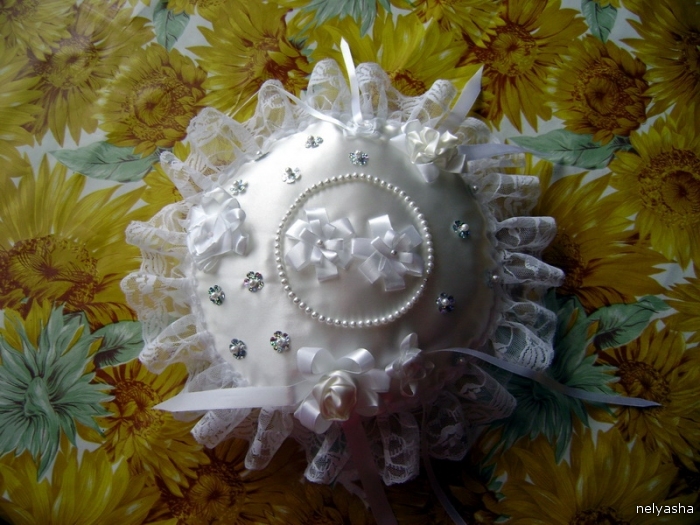 14. Lace stitch large stitches, pull off, thus making of it the assembly. This assembly is to sew the edge of the pillow.Excess length of the assembly to trim the edge to sew, ryushu pristrochit the pillow, pull the excess thread basting.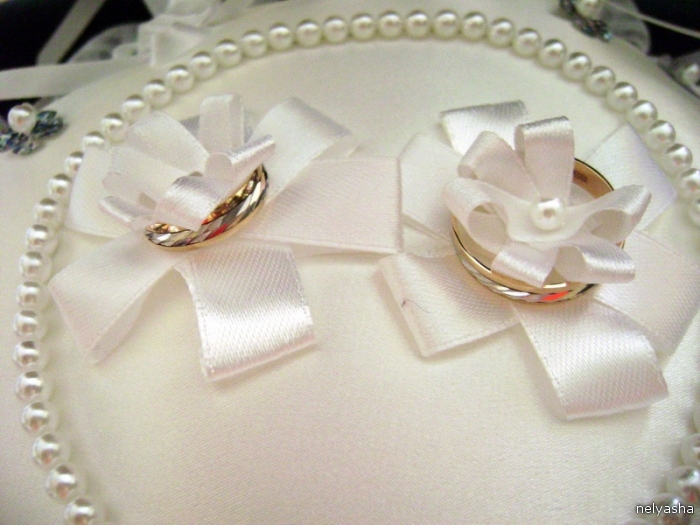 15. Engagement rings tucked in the first bows of narrow ribbon.
source: img0.liveinternet.ru