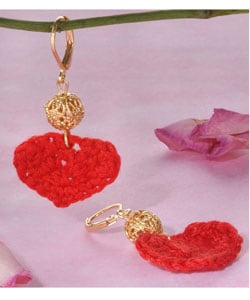 valentine day hearts: free crochet patterns

More heart earrings. The pretty card idea is all Kristen. But I love it, and am going to use it.
This purple pair is delightfully dark.
I ran out of pretty flower playing cards… so plan B: scrap book paper. I also listed a made to order pair of earrings on Etsy with an image of all the available colors.
You can look it here