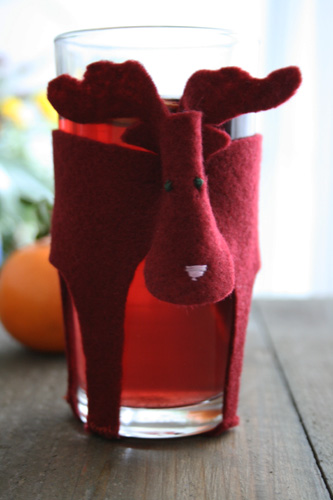 And the second little animal. Will not defend, but please for sure:)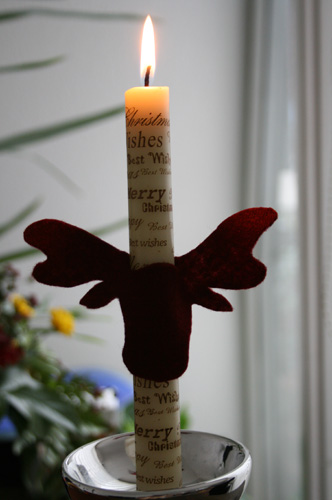 We need: sheet of Schurz or tweed or solid material (I have hair), scissors, thread, needles and a good mood.
1.Raspechatyvaem draw or something like that.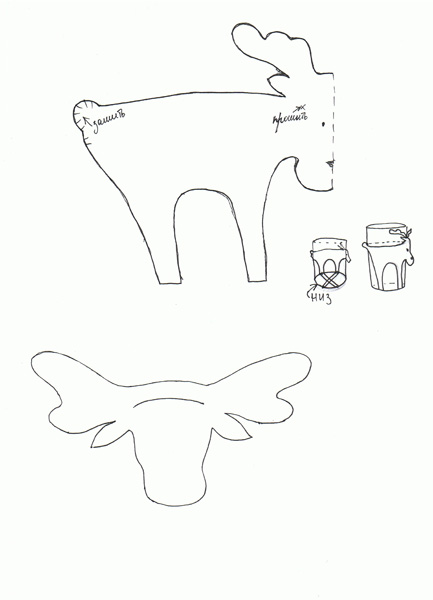 Immediately explain what it is I make rubbings of the finished product, tested in battle:) hind legs Losik must be an angle, such as Direct cross-linking after just merge into one. If you draw on your measurements, remember that your head will have to do bulk.
2. Painted, carved.
3. Listochik wool folded in half, cut around the paper on konrutu Losik and cut.
4. Try on the glass. Immediately sews up the tail. Tauten stitches and a few stitches down.
5. Cut the two strips and sew Schurz Cres crosswise to the legs, so do not come off our racks. Or you can cut out a circle on the bottom and sew it, then be more reliable.
6. Somewhere between these processes have been embroidered nose and eyes:) And Losik ready.
Losik candle simply cut out and ready. You can make some pokreativnichat and just anything in this example.
source: img0.liveinternet.ru