This piece is a unique and glamorously sassy leg adornment, designed to draw attention and add energy to your movement throughout the night!
The shimmering tassel is securely attached to a 3/4″ width piece of black elastic that is customized to fit your leg comfortably. The tassel is made of three 6″ strands of silver plated twist tube beads, with a black Swarovski crystal glass bead finish.
Also can be measured to fit as an upper-arm piece, as well as earrings.
Customize Options
Tassel can be made shorter or longer. You can add/subtract as many strands as you'd like. Tassel can also be attached to a square metal piece that the elastic can wrap around, instead of directly to the elastic. Additional fees will apply.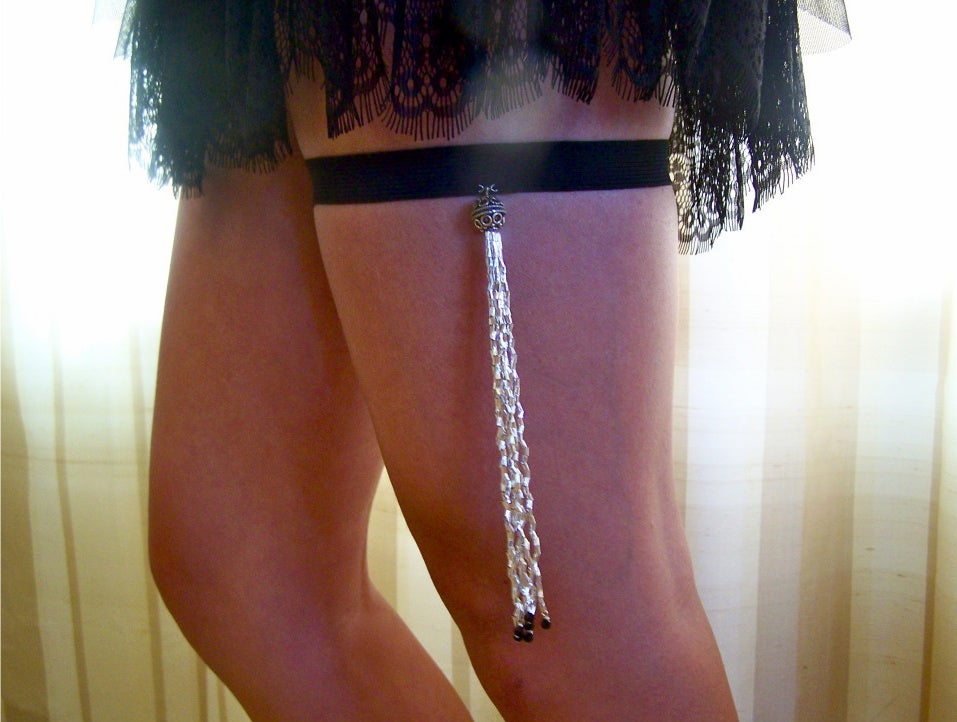 Cascading Silver Chain Necklace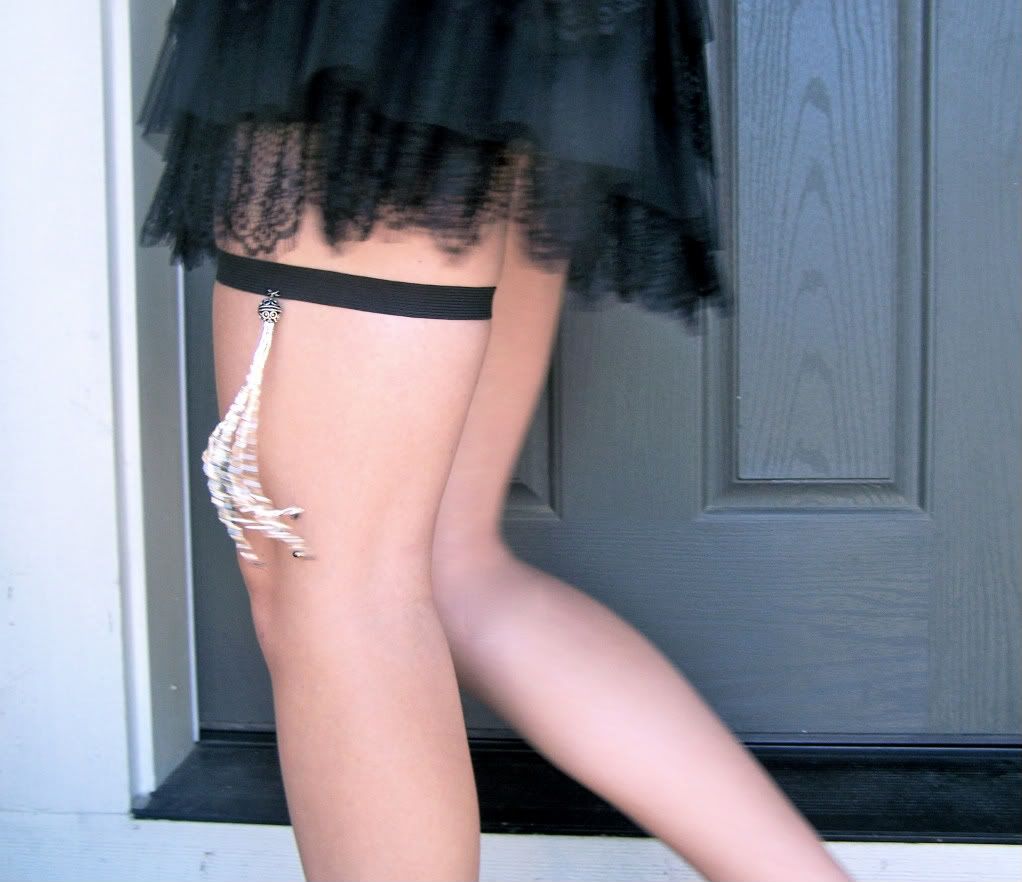 This piece consists of three different colors and variations of chains, creating texture and depth. The chains hang off of a sturdy 28-30″ silver chain, with the longest vertical chain being 9.5″. The closure is a silver toggle clasp, with the remaining chain length falling gracefully from the clasp.
The cascading chain necklace is lovely featured as both a front and back piece, and is meant to rest high on the chest or back at the base of the neck. It is versatile and created to be flaunted with ease from day to night.
Customize Options
The clasp is adjusted to your preference based on the circumference of your neck, as well as how much chain you prefer to 'dangle'. The photo features one layer of chains. Another layer may be added for a thicker piece with more depth. Also available to be made with bronze and gold chains, or longer chains. Additional fees will apply.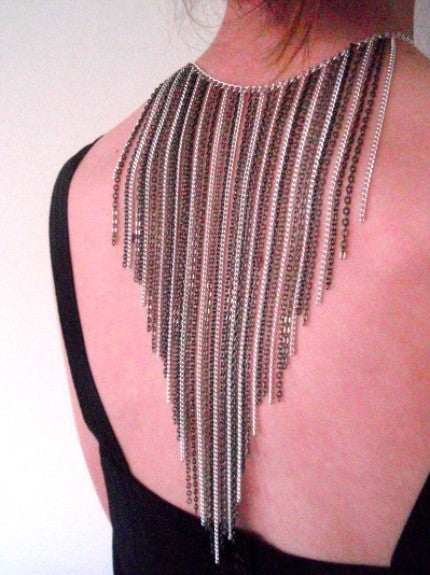 Folks, I've got mixed feelings on this one. One part of me digs the bold intention of the concept, but my softer side feels that a bit of daintiness is lost. I guess the question of the day is: Would you wear a chain wedding garter?

source

source
Convertible Draping Chain Garter
Clasp on the back allows the chains to be convertible. Attached to the top, the chains fall above the knee and join in the back. When left unattached, the chains fall and drape, joining behind the knee. 
source