Beading and knotting
Tags Cloud
Friend
the buttons can make a wreath
Beading and knotting, Christmas's day, Holiday & seasonal crafts, Making flower, Other
| May 18th 2011
|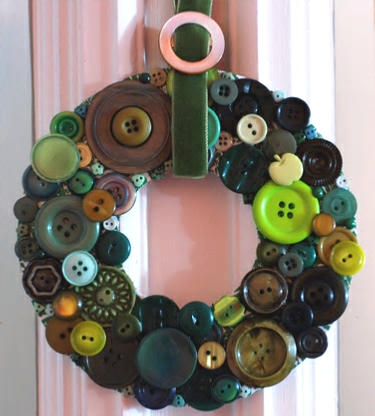 Simply magnificent wreath of buttons offers us to do with their hands
What do we need:
- PVA glue to glue all the parts of a wreath, as well as scissors.
- Board of which can be carefully cut out the circle of the required size.
I have prepared for you
sketch mug.
Its diameter is 145 millimeters.
If you do not want to download and print ready version, you can outline the circle of their own.
- A handful of buttons, most sizes.
Select buttons, which you like best, but it is advisable that they were similar in color.
- We also need the piece of ribbon, which is suitable for decorating a wreath and a small buckle, for which it will be possible to pick up.
So there you go.
The first thing we do – it cut out on a cardboard circle to the diameter of us.
For this we use
templates.
If the edges of the rough, they can be processed using sandpaper.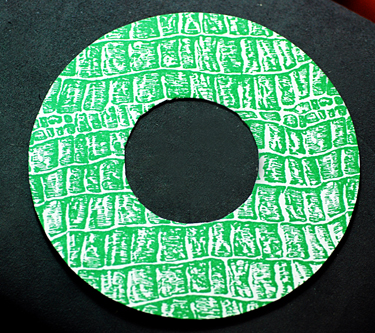 Now the fun begins.
Accurately decompose the buttons and see how it will look after our wreath, we attach them to the circle.
At this point you can pick up the buttons of the required size, something clean, but something contrary to add.
Can also in the process of creating a wreath to focus on photos to this article.
Just look at the result of my work, and you will immediately understand everything;)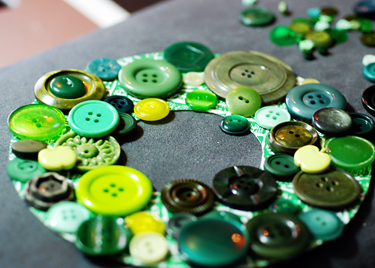 For gluing buttons use the usual PVA glue.
I went the following way: First I put the biggest buttons that were in my presence.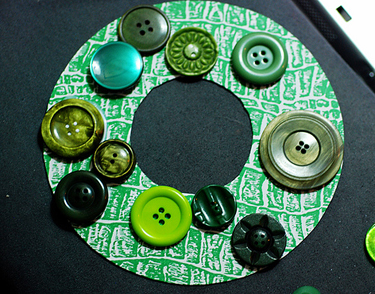 Then I began to supplement the circle more and more pugovoits.
Do not be afraid to repeat some elements.
Boldly Clate buttons in the sequence that you like best.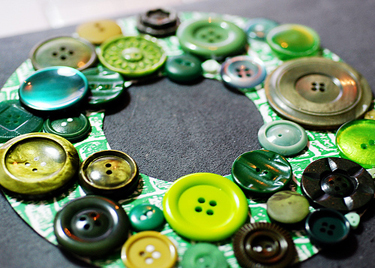 Thus, you must fill out buttons all the free space circle.
It's okay if they have a little get out of the contour of your mug.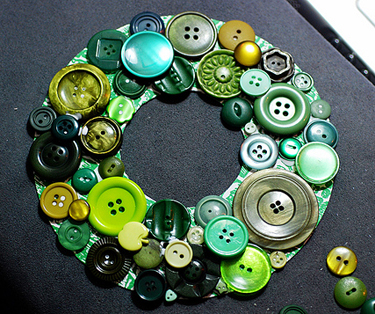 Retain our crown for the night, let everyone horoshenechko dries.
Morning attach to the resulting wreath buckle or ribbon.
Tadaaa!
Congratulations, you've done it!
Enjoy the results!
You can also add your wreath in my
Gallery Flickr.
I would be very nice to look at what you have turned a wreath.
Here are a couple of my homemade wreaths of buttons.