Fashion
|
So my all time favorite store for well anything fashion related is Nordstrom. They are hands down my first stop for shoe shopping. With pedicures a must this time of year and a sad looking pile of sandals in my closet, I think it is time for a little upgrade in summer shoe wear. These are some I am loving.... I think I am in love.....these are gorg..... Don't you just love summer time!! homeiswherehershoesare.blogspot.com
Needle crafts
|
Knitted miniatures from "ANNIES MINIATURE SHOE SOCIETY" Ah, the "Lady stuff '! Handbags, hats, shoes - they look amazing in the miniatures of booklets "Annies Miniature Shoe Society"! They can just admire, but you can try to do something - anything like that myself.
Fashion, Making flower, Needle crafts, Sewing
|
Spied several ideek, simple in execution on etsy.com. If we make such decorations on removable clips, you can even change them every day ... http://www.etsy.com/shop/ElizaJaneClips?page=1
Fashion, Home and garden
|
Pictures of Shoe closets and cabinets to store the whole room accessories. And how do you keep your favorite shoes? ..
Baby, Booties, Crochet, Needle crafts
|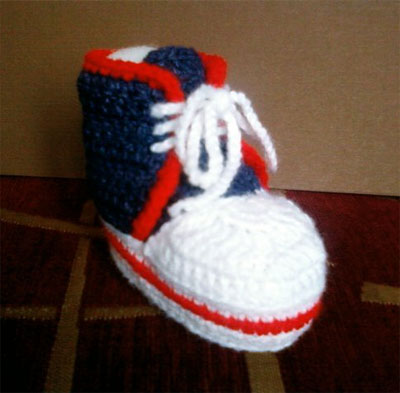 Master class from the Creek Ina. Ina tells how to knit booties "Sneakers." Sole Sole knit scheme poles with trebles. The result should. Total 58 loops.Next begin to knit the wall sole. Column without trebles. 1-st row: Knitting in the back of the loop with a thread of white. 2 nd row: white. Third row: in red. 4-th row: white. 5-th row: white. Obtained: Nosochek:Nosochek knit back for a slice of the loop by the scheme: The result is: Next to the tongue, we need to score 17 out of socks with a thread loop primary color kedika. But, as if to dial directly from the
Funny, Green crafts, Jewelry making, Other crafts, Recycle
|
Something like a modern pins, people have used them about three thousand years ago. Invented the first pin an American engineer, Walter Hunt in 1849. Almost at the same time, the Englishman Charles Rowley has patented a similar image of a pin. Since the pin is called "English". Often the safety pin is used for other purposes - it can be an amulet or a fashion accessory. It is made of gold and silver, decorated with rhinestones and jewels. Designer Love Maegan big dreamer. It offers several ways to wear pins - like a necklace, offering three
Needle crafts
|
We need: 1.Serebristye beads for decoration or large beads 2. Black beads 3.Igla 4. Gum for jewelry 5. Black synthetic yarn or string How to make: Fold the cord, tied it, and doing "tail" Make holes in beads for decoration, and thus receive the beads Putting on the rubber band through one black and silver beads and once again doing the same thing as to obtain a loop Carefully tying the ends of gum Now tie the tail of the cord to the loop at the other end with elastic strap READY!
Beading and knotting, Jewelry making
|
These attractive ornaments can be done easily with their hands in just a few minutes with nothing at all - beads (you can even wood), and ribbon with sequins. Using this simple technique you can build such ornaments as: serki, rings, necklaces, bracelets and cloth, various straps, and even the cute decorations on the shoes. How to make a ring out of sequins and beads: For the rings are used either wooden beads or penopolisterolovye. In a circle with hot glue sticks braid sequins in a row. Then finished the ball glued to the basis for
Fashion, Other crafts
|
Romanian designer Mihai Albu (Mihai Albu), known for its breakneck heels and platforms, has offered an ingenious new solution to build high shoes: Shoes architect built high-rises of shoe lasts, possessor raising to the skies . Shoes heels height of 12 inches - which is about 30 cm - all skate designer. "High heels, of course, gives women an advantage - says the designer. - Because not everyone can boast of long legs." In an effort to "elevate" a woman Albu outdid himself Louboutin - the year before, this well-known for its heels
Fashion, Other crafts
|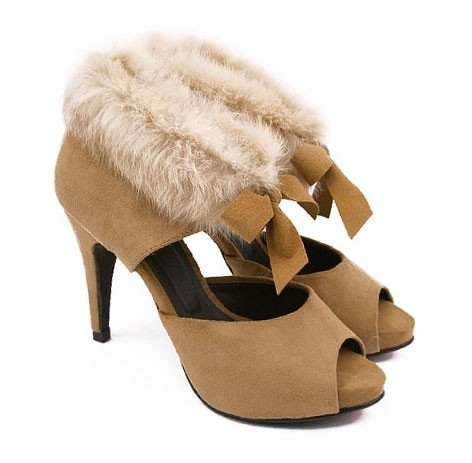 1. 2. 3. 4. 5. 6. 7. 8. 9. 10. 11. 12. 13. 14. 15. 16. 17. 18. 19. 20. 21. 22. 23. 24. 25. 26. 27.