Knit graffiti Magda Sayeg inspired other artists to join in a fascinating journey through the beautification of their homes comfortable and unusual decor.
Make a homeliness in a concrete-featureless stone buildings, is the author of the idea of ​​lace work Crystal Gregory. So she wants to change the attitudes of residents to their towns. Seeing this delicate handmade "cobweb" even the most inveterate troublemaker is unlikely to rise a hand to throw a cigarette butt or some other garbage.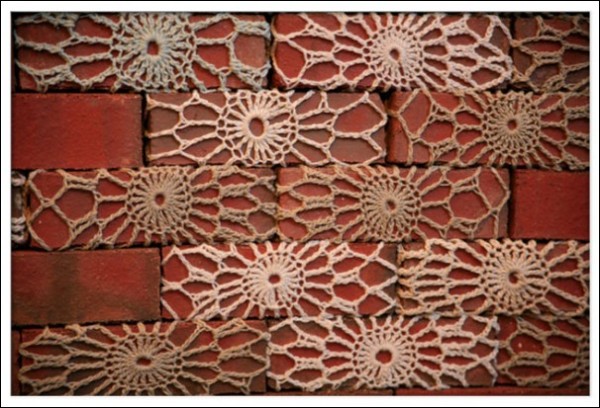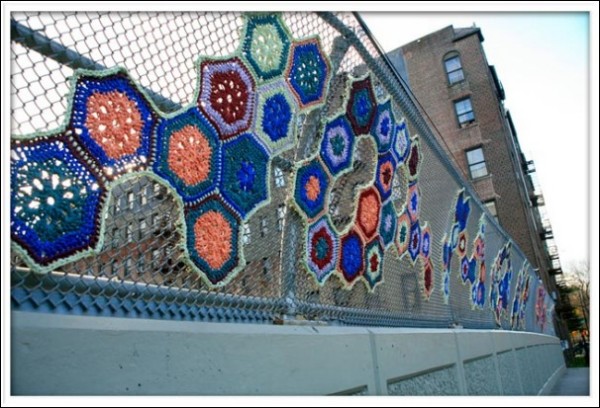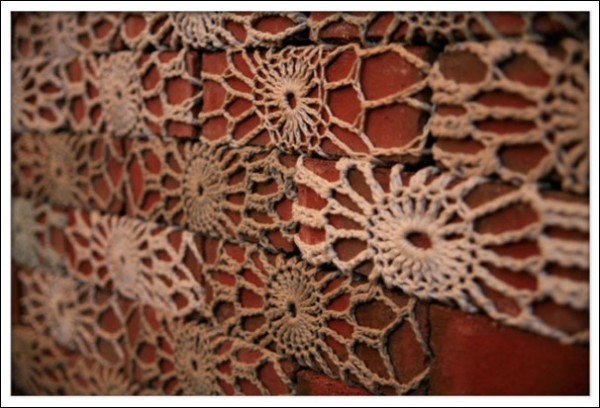 Install Crystal increasingly appearing in low populated areas, gray and gloomy.