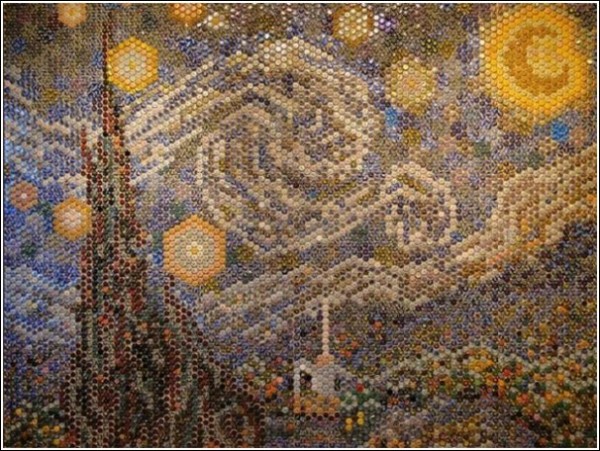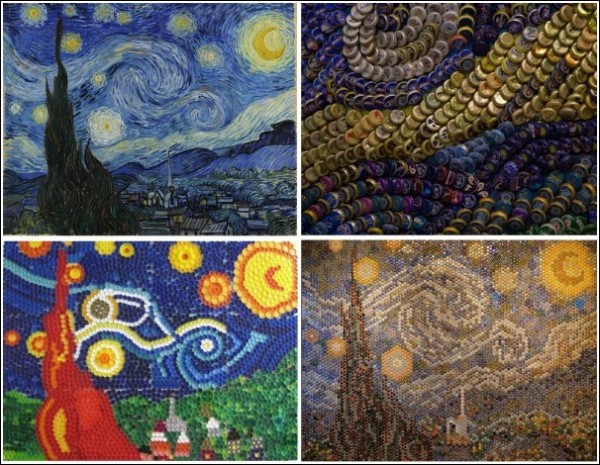 American students of Post-tin created a copy of "Starry Night" by Van Gogh. She created from 7000 tin lids .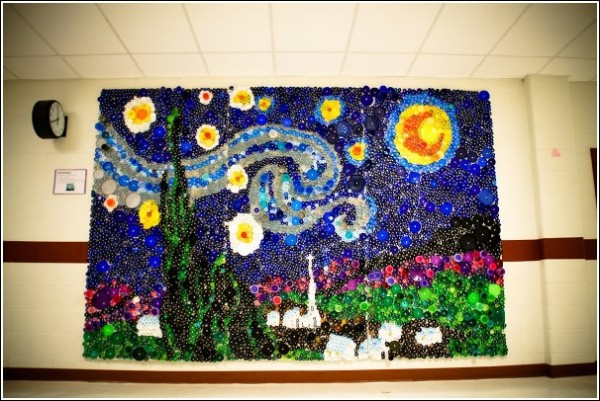 A lower "Starry Night" from 7500 caps – by Aaron Bueringa much more like the palette and the mood of the original.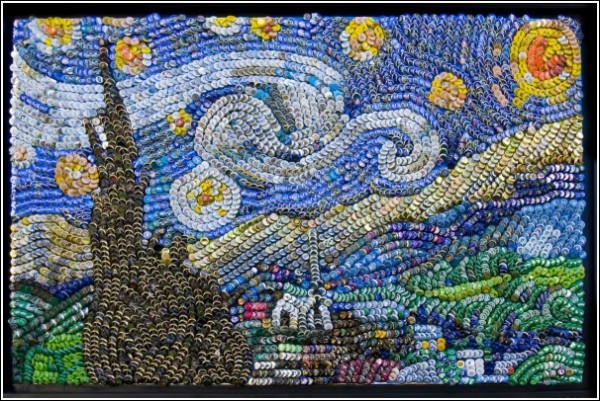 Here we use the 8000 covers, canvas size of 2 to 3 meters.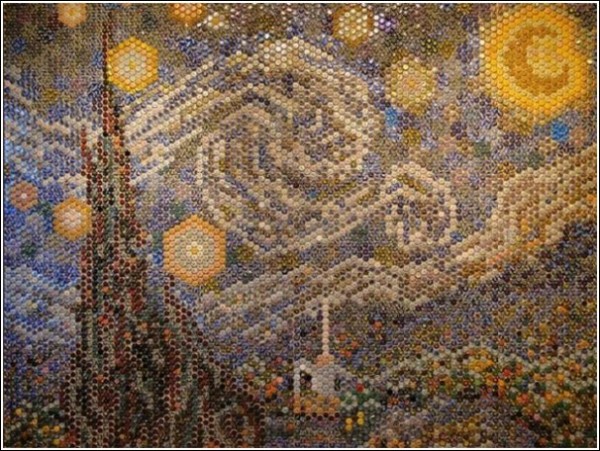 Spaniard Juan Osborne created a copy of pictures from the repetition of the great Dutch quote: "I often think that the night is more lively and richer colors than a day."