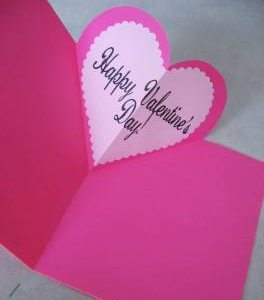 you will need:
* Sheet of colored paper of standard thickness (both for printer and copier)
* Sheet of heavy paper to make cards (same size as the first sheet)
* Scissors
* Adhesive Paper
* Jewelry (colored paper, glitter …)
Take an ordinary sheet of colored paper (suitable, for example, colored printer paper), fold it in half. In the upper right corner cut out a rectangle (two layers of paper).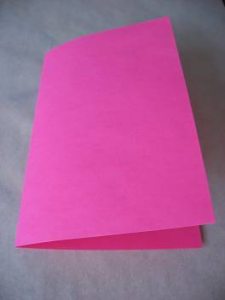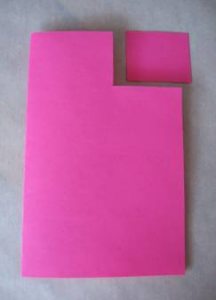 Fold the top valentine angle (as pictured).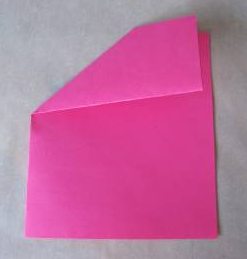 Unfold the top, trim it, having regard to the passage of the folds turned heart.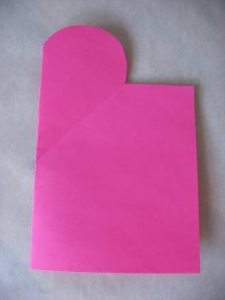 Now we need to "hide" resulting in a valentine heart. To do this already on it bends to the opposite direction.
Heart should not act outside of the rectangle cards. At the opening of this part of the valentines should get what you see in the pictures.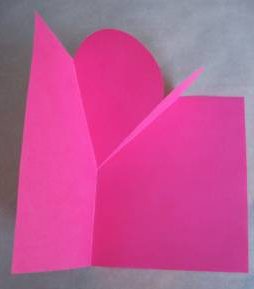 Close valentine, measure its dimensions, cut from a dense sheet of paper rectangle the same size. Glue together the two parts valentine (heart does not lubricate the glue!).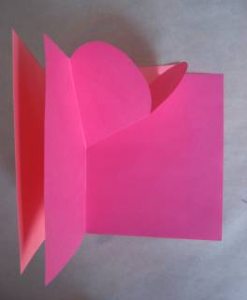 Now to the fun and creative in making this handmade valentine: to decorate the outer and inner part of the postcard.