"The Temple of a million bottles of" Wat Pa Maha Chedi Kaew.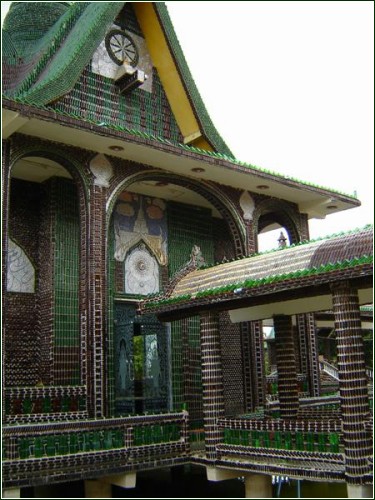 Recycling ideas
Temple of the bottles near Bangkok.
For 24 years, Thai monks collecting material to make the dream a reality. For the construction of the world's only temple of the bottles took one and a half million units of glass containers of all sizes. Caps are also not gone unnoticed, they decorated the exterior walls. Unexpected for the construction material was durable and cheap. A light inside the building through glass walls rather intense. And no weather events will not spoil the great glass facades – they do not burn, do not crack. And inspired by the ideas of people continue to carry glass bottles, for the construction of additional facilities. The temple can visit anyone at any time of day.