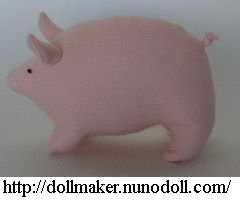 Pot Belly fabric Pig tutorial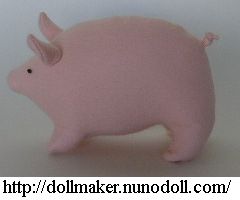 Height (to the back) 12.5 cm, length (nose to hips) 18 cm, waist 34 cm.
Patterns
Print Pattern out on A4 paper.

First side body, ear & nose.
Second belly & tail. Extra P-chan.

Cut out.
Materials
Felt cloth (40 cm × 40 cm).
Beads or small buttons for eyes. You may use an embroidery thread.
Polyester fiberfill.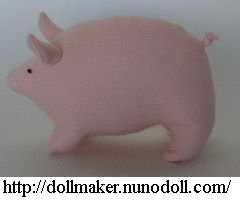 Source: http://dollmaker.nunodoll.com/