(4 servings)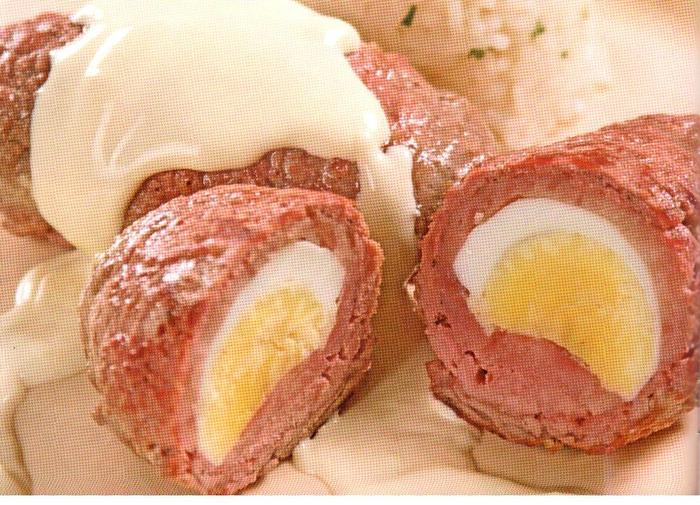 Veal meat – 600g
Ham – 100g
chicken eggs – 2 pcs
thick cream – 4 tbsp. spoon
butter – 2 tbsp. spoon
lemon juice – 4 tsp
salt, ground black pepper
Narezhte veal portions, repel, salt, pepper, sprinkle with lemon juice.
On each piece of meat put on slices of ham and half of the eggs.
Roll the meat rolls and tie each thread.
Fry the patties in oil 10 mine, add cream and simmer, covered for another 5-7 minutes.
Serve chops with rice, issued the greens.