Vinyl Records Crafts are some of my favorite!
1. They are cheap
2. The possibilities are endless
3. Everything looks cooler made from a vinyl record
4. If you mess up, you just melt it again!
From my past crafts, and gracious donations from a friend- I've acquired more records than I know what to do with. I've made bookends, bowls, shelves, books, card and picture holders- practically everything I can think of! Then while playing on etsy- I saw a vinyl record fortune cookie. Of course- I had to try it!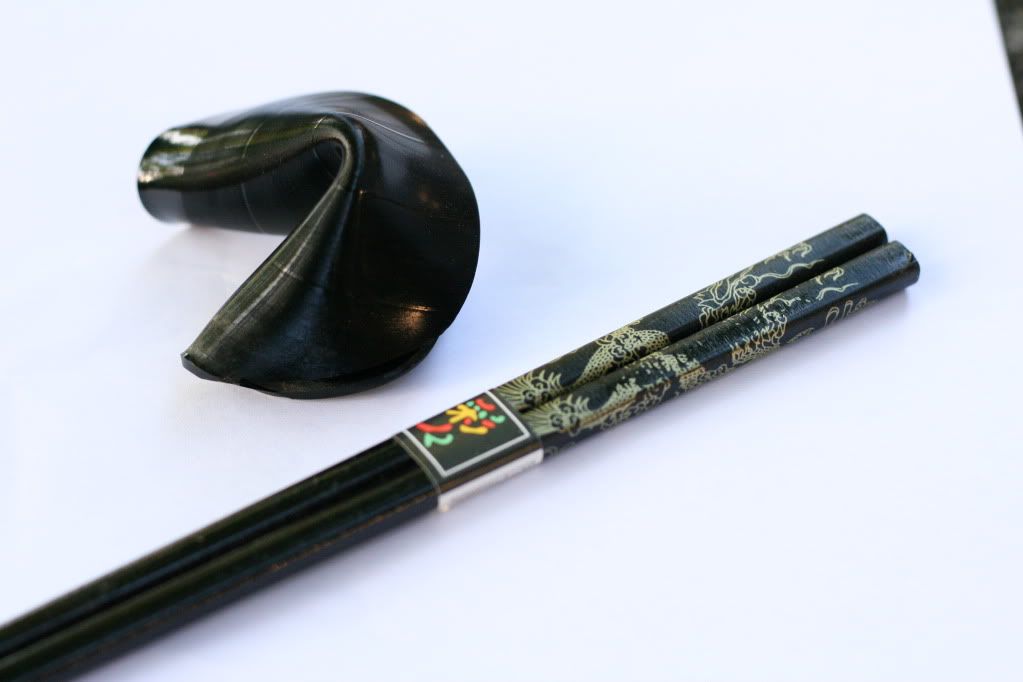 1. Vinyl Record. Easy to find at thrift stores! Don't buy them unless they are $1 or less- you can always find them somewhere for under a dollar!
2. Scissors
3. A cupcake tin is recommended
4. Oven mitts- unless you don't want to feel your fingers, or have finger prints for a week.
5. Pencil and something to draw a circle recommended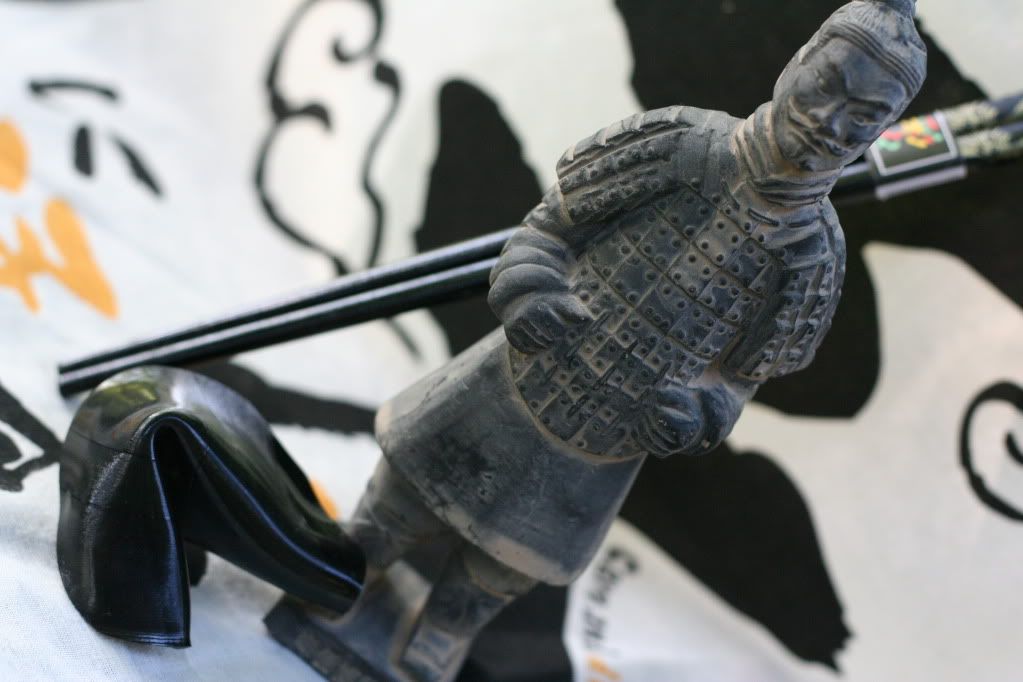 My first regret- not drawing a circle first. I thought I would just "wing it" but found if I had drawn a circle on the records in pencil first- they would turn out better. The circle should be as large as you can make it, fitting one side of the record. Like this: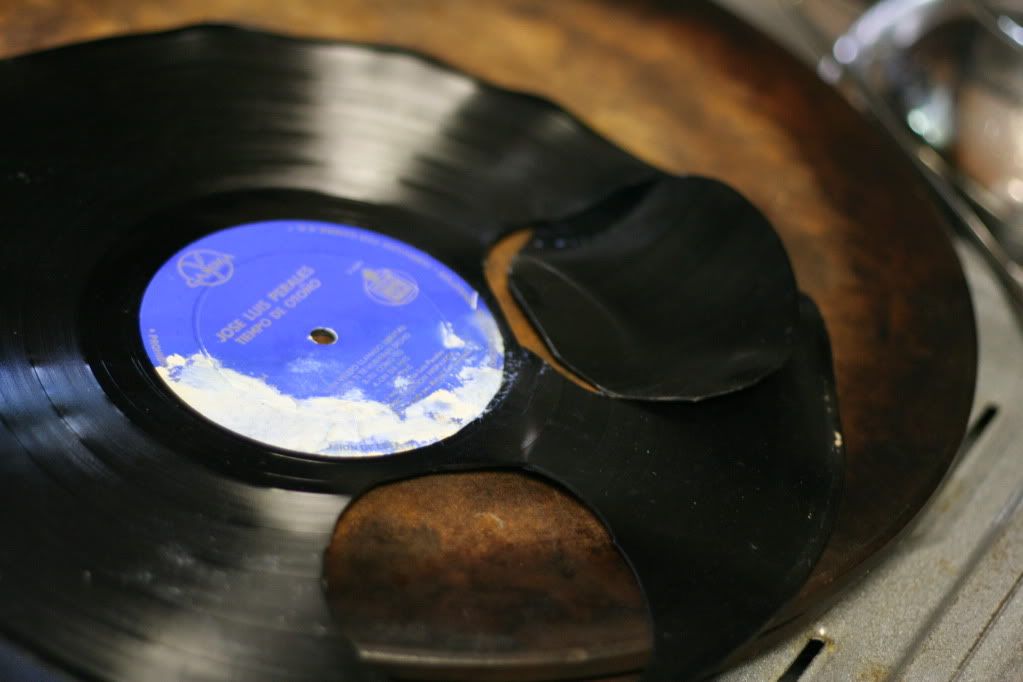 Okay, once you've drawn circles around your record- turn on your oven to about 180 F. Then place your record in the oven.
Once the record starts to wave a bit (the edges get "wavy") its ready! I've found there are thicker records, and thinner records. Some don't "wave" but if you wait about 7 minutes, then put your oven mitt on, and pick up the edge of the record, and find it is limp- then it is ready!
Pull the record out, and work fast. I don't use an oven mitt for this part. I like using my hands, but I wouldn't suggest that. Grab your scissors and cut out the circle. If it starts to get too hard to cut- no worries- just stick it back in for a few minutes until it gets soft again.
Once you have the first circle cut, stick them both in again. That way the record is getting soft again to cut out another circle, and the circle is getting soft again to bend.
Now once both the pieces are soft again, you want to bend your cookie! There are 2 bends in a cookie. Fold it in half (don't crease, it should be a light fold, just enough for the edges of the circle to touch)
For the 2nd fold, place your finger where the fold and bend the two ends of the circle together. (This is one of those steps that if you've never made a fortune cookie before, it takes a second to think about how it looks. Just look at the picture for a minute to figure it out!)
The two folds need to be done fast, before it gets hard. The cupcake tin is there to help it hold the shape while it cools. If it doesn't look like you want- all you need to do is stick it back into the oven! It will soften up, and you can refold it!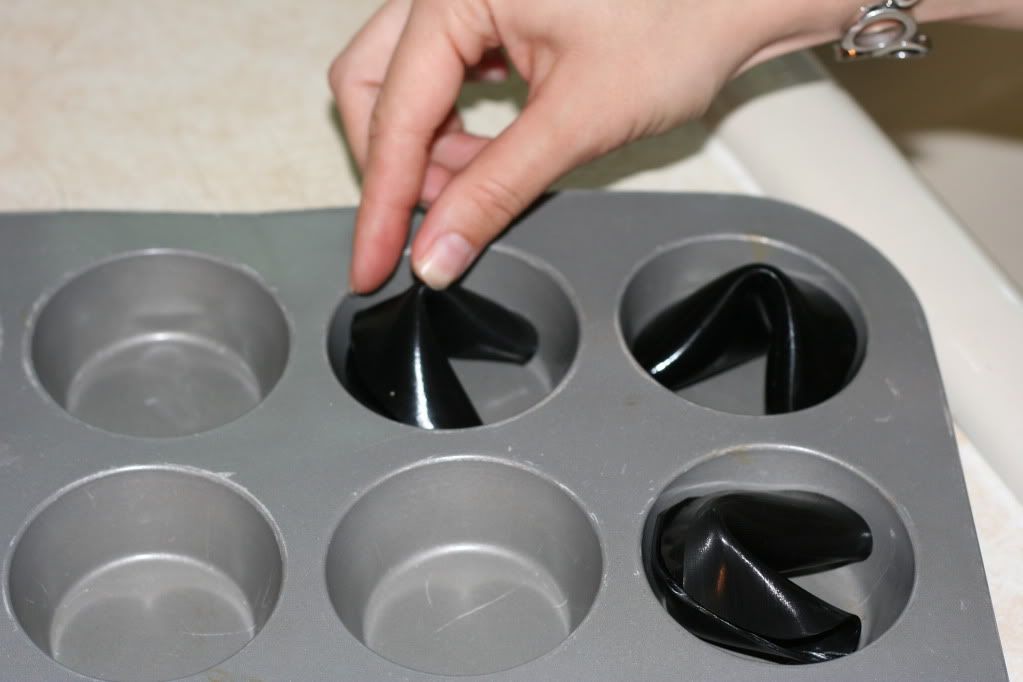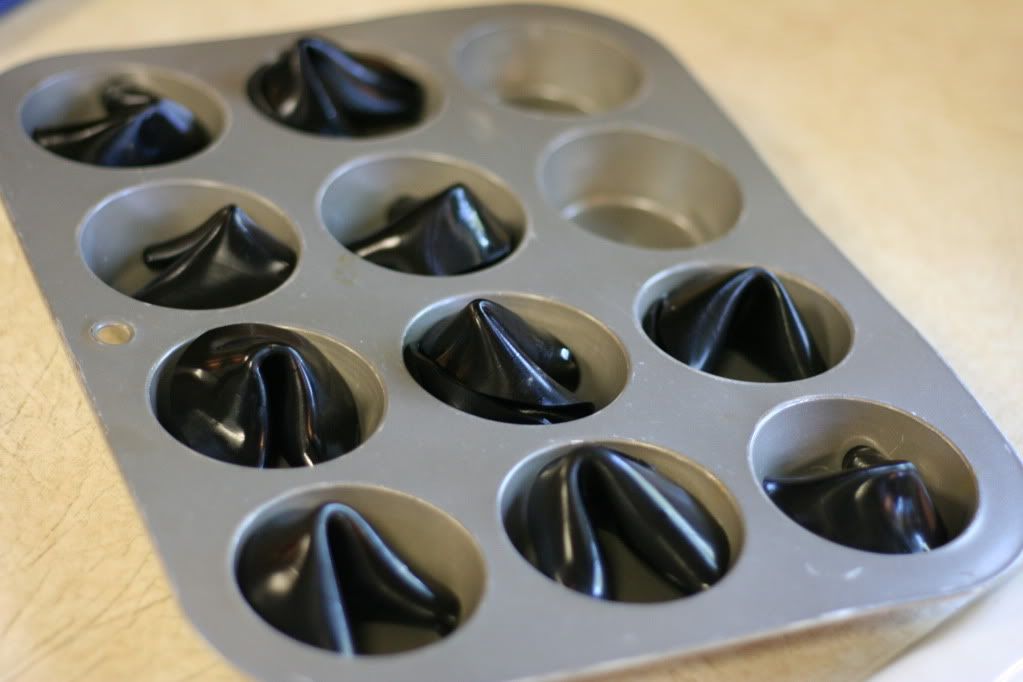 I made about 5 fortune cookies per record. If you drew the circles on, you could probably fit 6 pretty easily!
And thats it! Now just figure out what to do with them….whoops! But I thought they were pretty neat!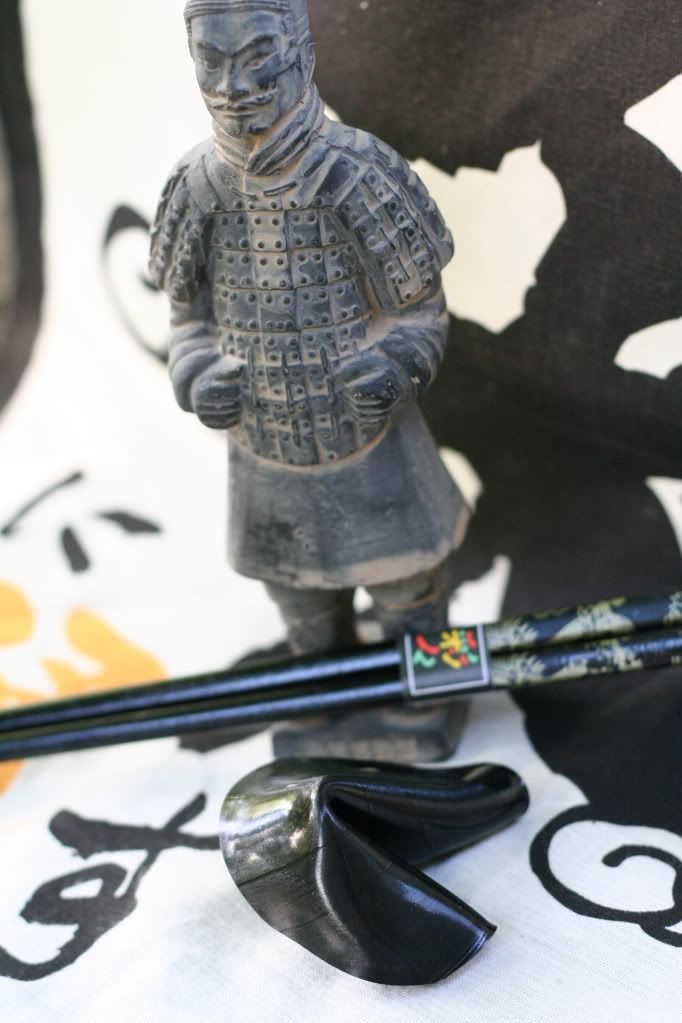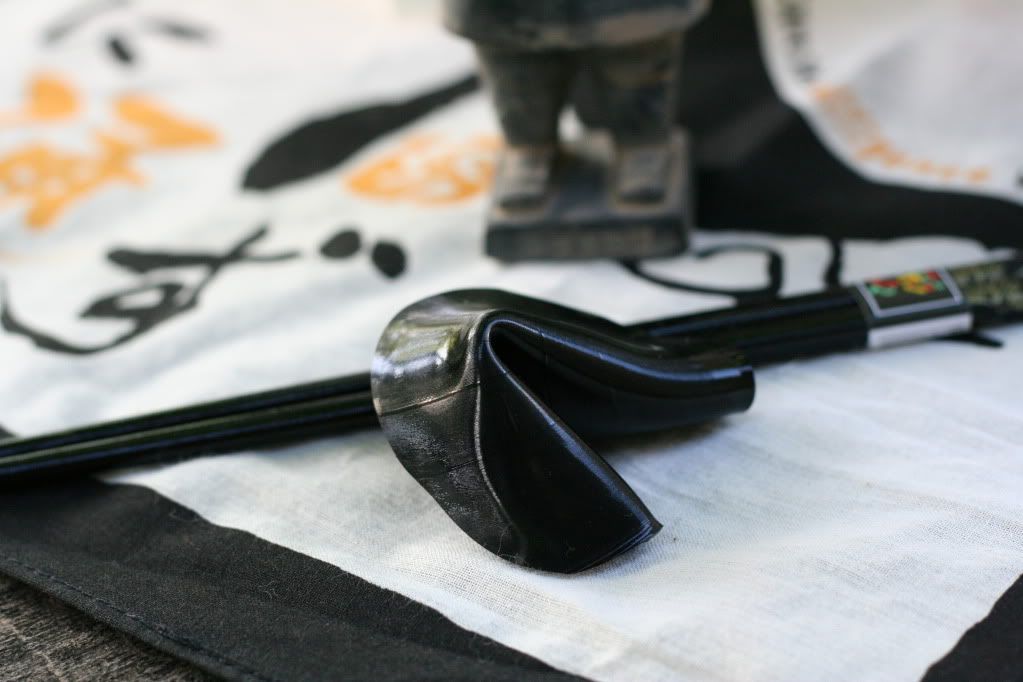 If anyone else has great vinyl record crafts – I'd love to hear about them!