Paintings artwork: Painting on feathers, more craft ideas
That would seem to have seen every painting is, on what people do not just paint. 
But it really surprised – the picture on the feathers!
Here we use the feathers of many birds: chicken, duck, goose, dove, pheasant gold, peacocks, turkeys, etc. 
Due to the difference in the size of pens, colors and textures achieve different visual effects.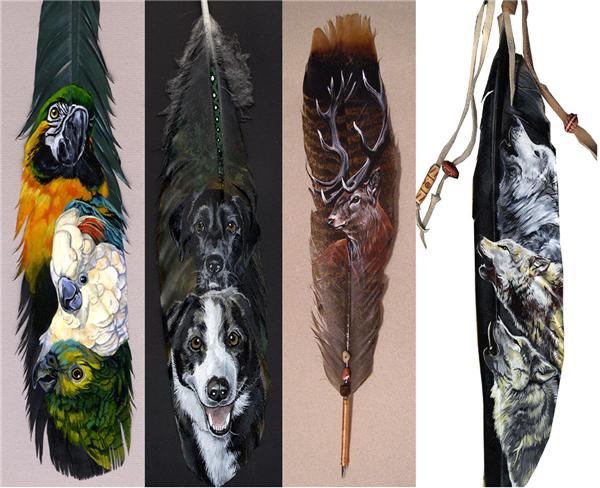 featherart.net