Lessons from sewing Eloisa.Obtachnye loops and cuts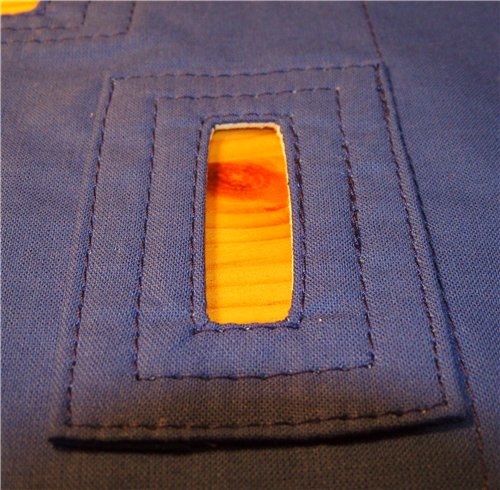 1) Make the marks on the fabric from the front or the inside (it depends on which side you want to have a obtachka). Draw a line longer, to make it clear when the top is also a marked, obtachka and could be easily combined markup. Shows the parallel loop and the lateral incision treated the same way.
2) Now, stitch on the planned lines.
3) Cuts obtachku, as shown in the photo. It is important to cut as much as possible accurate and precise, while parts of the loop will look beautiful.
4) turns obtachku on the front (or seamy) side. Smoothing iron.
Bend inward edge obtachki
seamy side

6) topstitch as necessary. In my case, a stitch. All the loop and ready to cut. This treatment option is very useful if the loop and cut for a significant burden.