Known in Sweden and abroad culinary photographer Linda Lundgren (Linda Lundgren) has created an aesthetically appealing advertising campaign to a local supermarket (Hemköp).
An abundance of restaurants, cafes and grocery stores industry has created a food photography, so now the stylists are not only humans but also in food.However, it is difficult to take pictures of food business only as an advertisement, because they are made in such a manner that saw them once, they want to admire as works of art.
In a creative portfolio by Linda Lundgren, there are many "delicious" photo-work. At their creation, according to the Stockholm photographer, inspired by its local population, urban life and, of course, a sophisticated sense of style.Presented a series of photographs consists of five color schemes, in which whimsically arranged in the form of droplets of a variety of foods, typically used in Sweden.
But the simplicity of the content is not to say the simplicity of execution, and the resulting collages look very nice.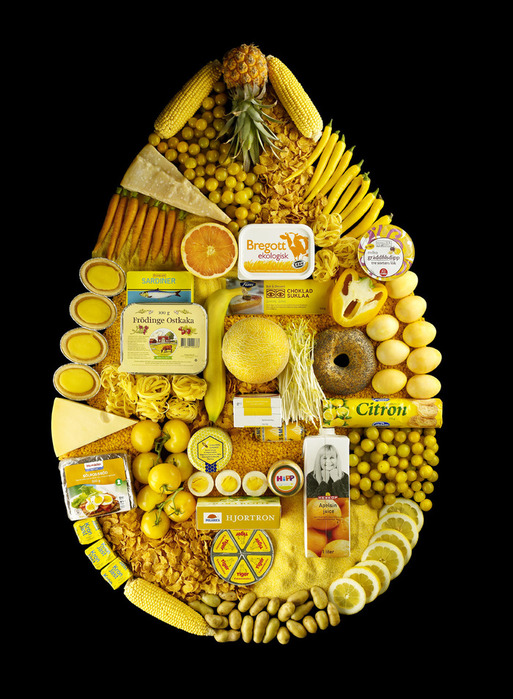 Industry food photography! Food stylist!