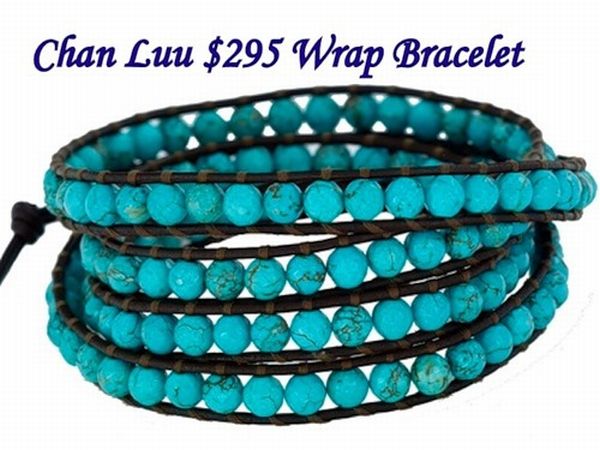 Unusual leather bracelet with beads can be made, guided by a master class given below. You will need – a leather cord length of 1.5 meters, bead diameter 7.10 mm, large buttons, glue beads (if any).
Fold the two cords together and tie a knot at 10 cm from the edge.
Now do the zipper. Put a button on one of the cords and tie a knot below.
Tie a needle to thread a double knot to keep it from slipping.
Now tie a double knot the thread to the bottom of leather cords, and start stringing beads.
On the one hand thread the cord wrapped around twice with a shift, on the other hand – once.
Try to give a good yarn tension, but do not overtighten.
Wrapping the cord thread the upper thread of the thread back to the same bead.
Now wrap the string double bottom with a slight indentation.
Glue the cord on one side of a special glue for beads, but in general, with enough tension, you can do without sizing.
At the end make a loop fasteners on the button.