Here's a pumpkin can be done only from a single paper, without using any glue or staples. You can hang these pumpkin in your room and decorate a festive party. Also, I think that they can be used as an addition to your hellouinovskomu suit, for example, as an earring. Just you need to make pumpkin as little as possible (do everything on a smaller scale). Use a wire or metal parts from old earrings to hang the paper pumpkin on your ears.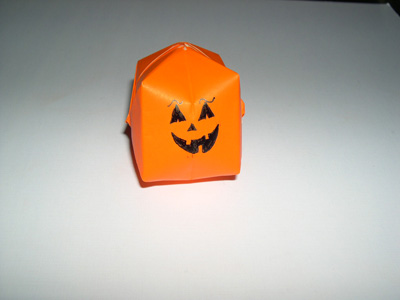 Step 1. Prepare a square piece of paper.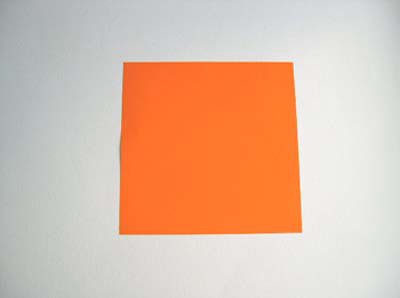 Step 2. Fold it in half, as shown.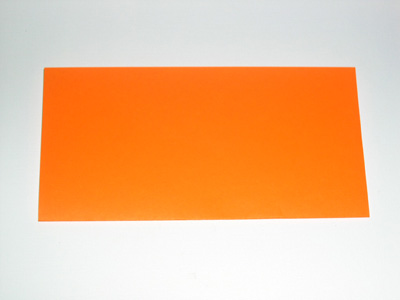 Step 3. And again in half.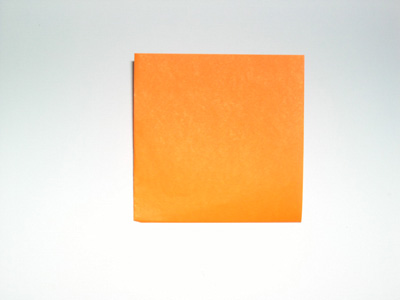 Step 4. Expand the list, it should look like.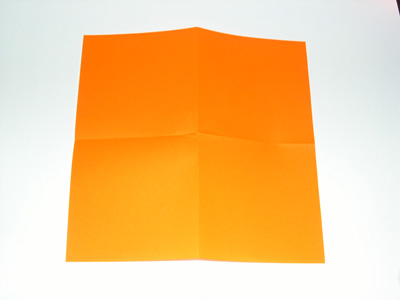 That you have no questions, or to you at a given step is not at an impasse, starting with this photo, carefully look at the direction of bending the paper. I think it will guide you in the right direction.
Step 5. Next, fold the sheet diagonally to a triangle.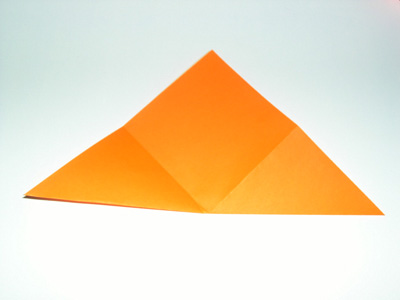 Step 6. Once again, fold in half to produce a smaller triangle.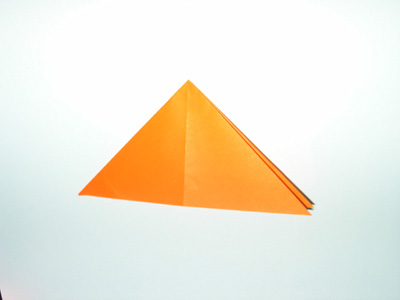 Step 7. Expand the paper, it should look like this: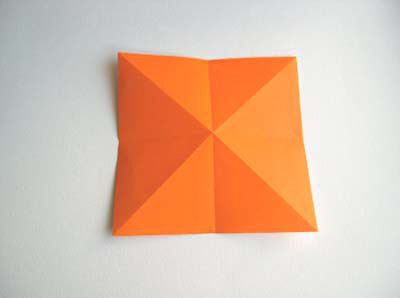 Step 8. Begin to fold the paper as follows: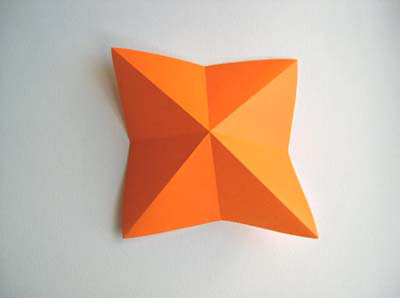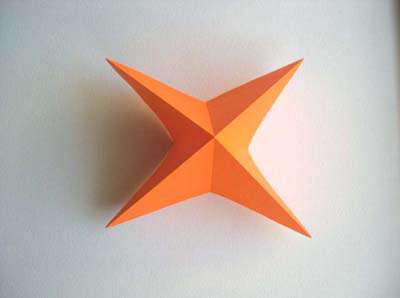 As a result, you should get a triangle.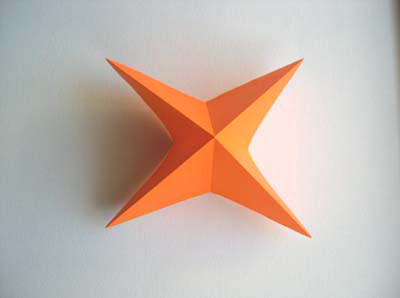 Step 9. Now bend all four corners up as shown in the following three photographs.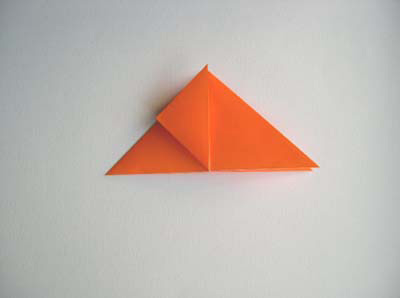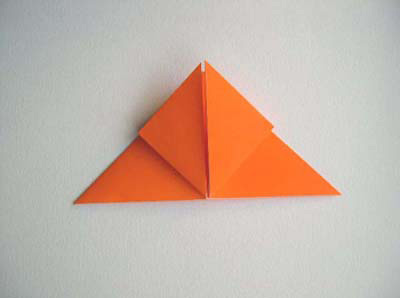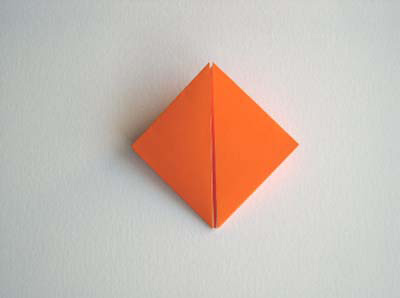 Step 10. Next, bend the "horizontal" angles to the center.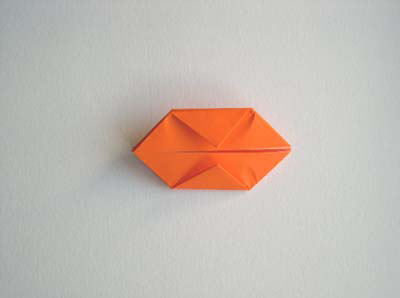 Step 11 . Finger, create a small pouch, as shown below. You will need to push a "tongue" in it.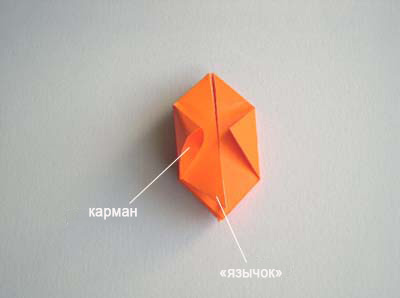 But first you must add "tab" twice. The photographs show how to do it. When the "tab" will be bent, Shove it in a paper pouch.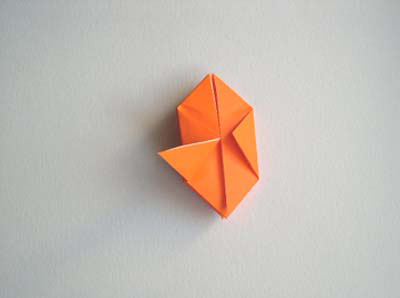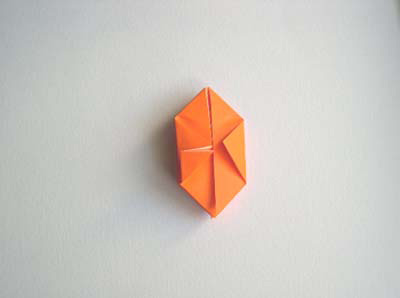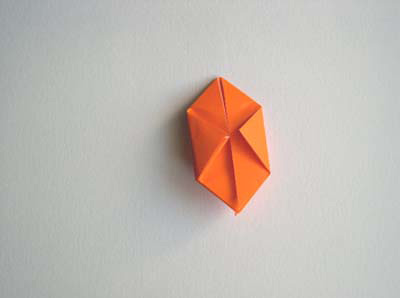 Step 12. Likewise, proceed as with the other three prongs.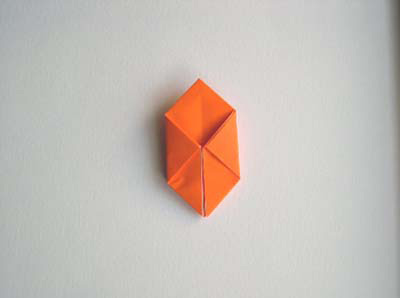 Step 13. Now bend the entire structure in half, tucked inside the pockets.
Step 14. Draw the face of your pumpkin.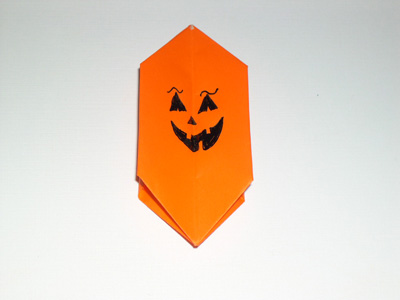 Step 15. It remains only to inflate your pumpkin through a hole at the top.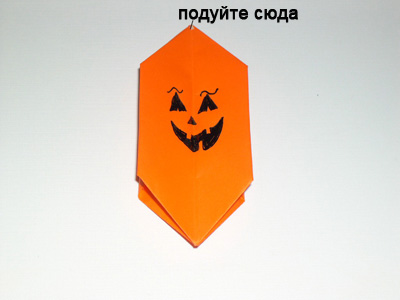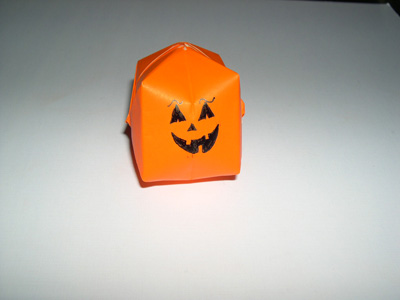 Photo:creative-handmade.org