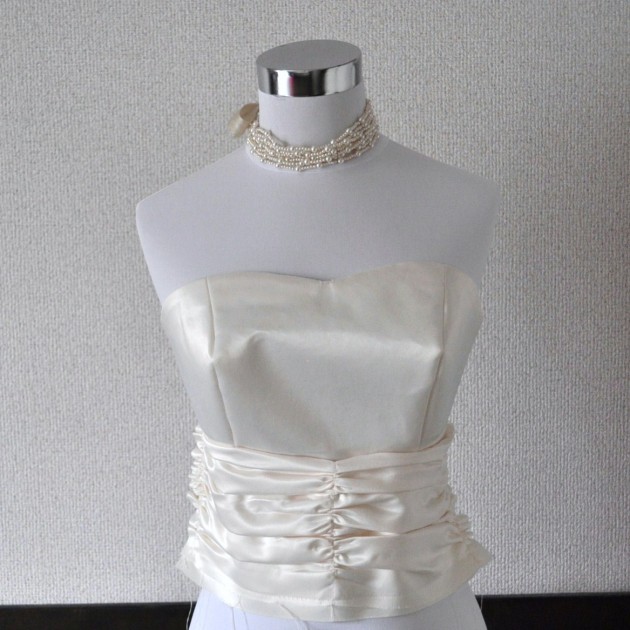 hat is ruched on top of waist band.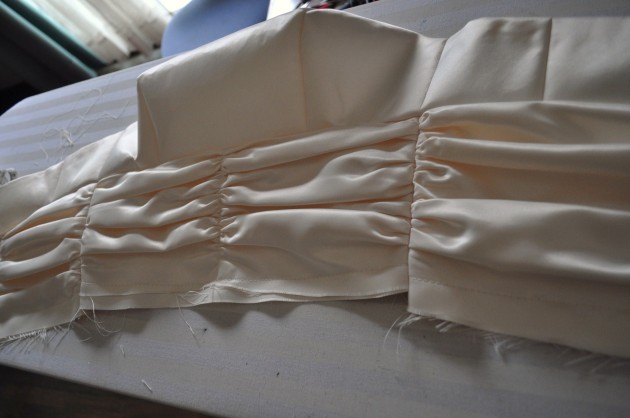 This is how it looks like from the front. I cut a piece of fabric that is 1.5 longer in length than the waist band. Then I sewed a straight line with wide stitch length, gathered the fabric, and sewed it on the waist band in order to create this ruched look.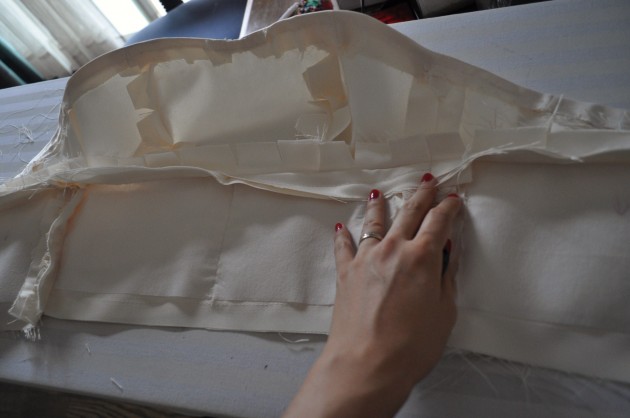 Inside looks like this. I stopped often to iron.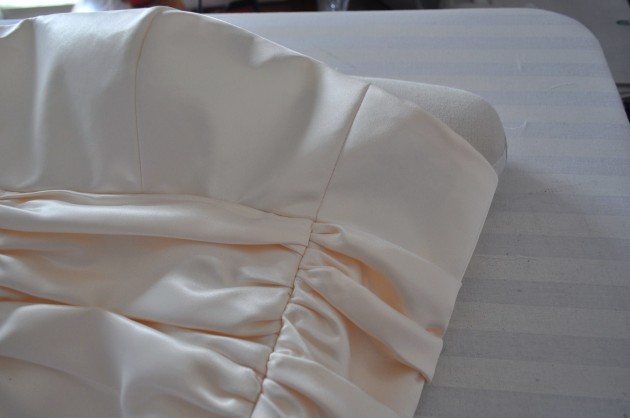 I'm so happy that the side seams matched up perfectly!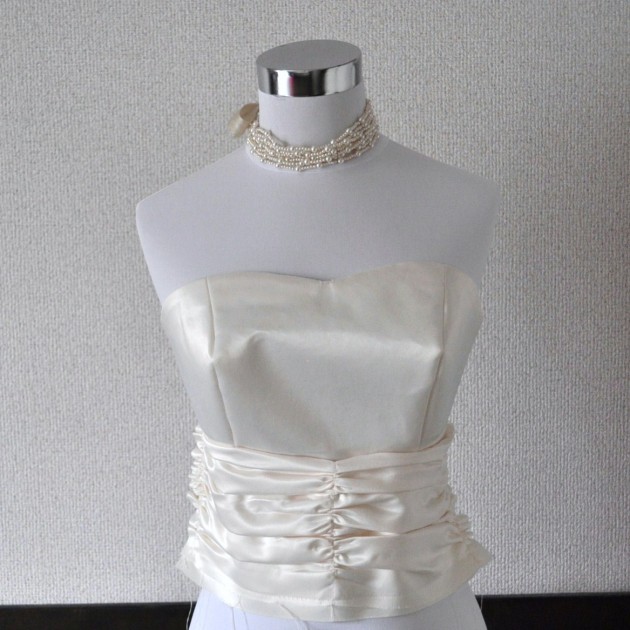 This is how it looks like after attaching the waist band. I put the pretty pearl choker on the dress form to motivate myself! I'm pretty happy with how the dress looks so far
Source: vivatveritas.com