None of the wedding did not go without such things as wedding glasses . Of course you can buy ready-made glasses, but that is no less interesting izgotovait wedding accessories on their own and most importantly the taste. In this article I'll show you how to decorate with flowers and wine glasses when they can wash themselves, and thus to serve you for a long time.
1.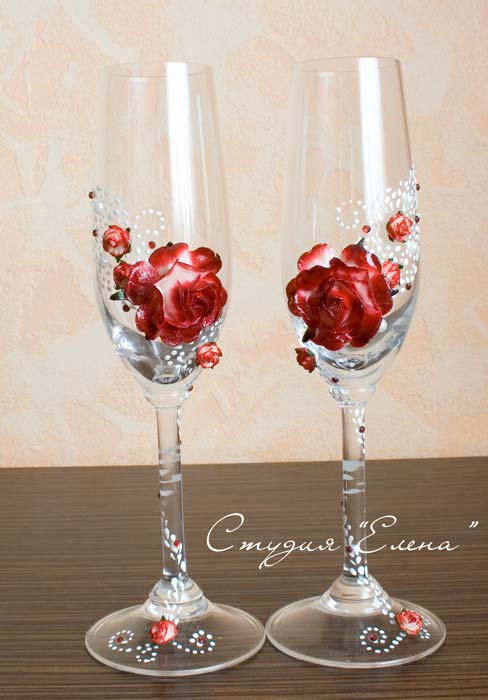 Gift brides:  Decorate the glasses tutorial
We will need:
- Glasses
- Decorative elements – in this case, paper flowers , rhinestones and beads halves
- Contour of the glass
- Glue gun and glue.
The first thing to do since working with glass – it degrease it. To do this with a sponge soaked in alcohol (vodka may be), wipe the entire surface of the glasses.
     Next, we prepare our decorations - flowers. They are paper and if you do want to use it in this form, then wash the glasses can not be data. To do this, the flowers should be covered with varnish. But not everyone is suitable varnish! First , you need to decide what paint we use and what effect we want to achieve. Matt lacquer – it just forms a protective film, and if you use a glossy paint, the colors appear on a nice shine like on the glass. I just decided to stay on the glossy varnish. And second , what is necessary to pay attention – it is water-soluble varnish. On the bank as a rule is written – or not used water-soluble paint. We need to is not water-soluble paint.
     Next, paint poured into a container with a wide and proud just dip it in flowers.
2.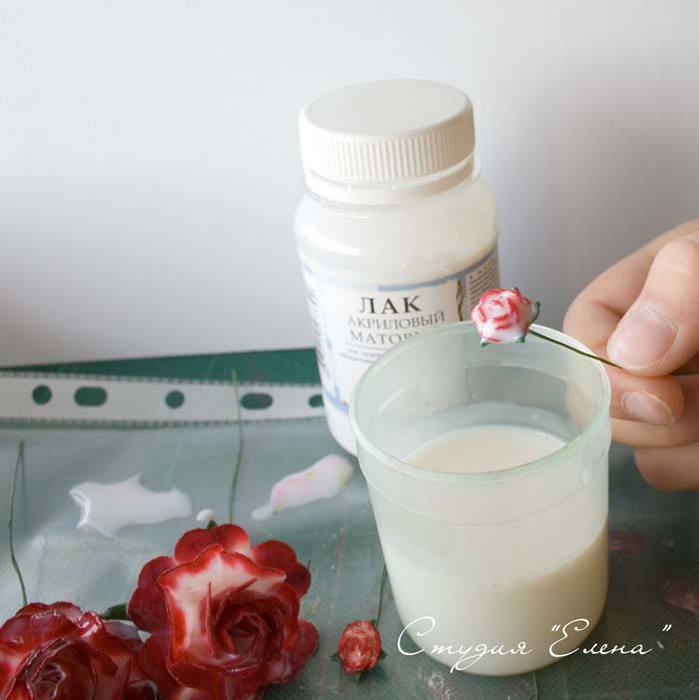 Give the flowers to dry . I put them on a transparent file. Dry on the film is much easier than on paper. Since the flowers do not stick to the substrate.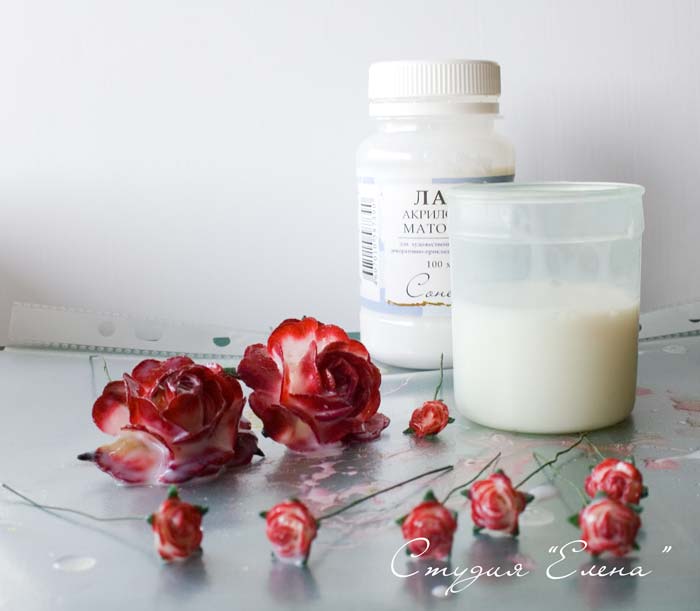 When the flowers begin to dry for decorating goblets and gluing flowers. Circuit patterns on glass paint. With Melt Glue flowers, and using super glue rhinestones and beads halves. The result was a wedding here, such glasses.