Fowers for valentines: For a romantic evening, idea for valentine
A pair of delicate beautiful flowers – all that is necessary for the lyrical atmosphere of a romantic evening. Clear glass tumblers and reflections of the flames lighted candles only enhances the beauty and fragility of the flowers. Unleash your imagination, fill your evening magical charm. We will need: Cymbidium flowers, a pair of glasses and a bottle of champagne, floral tapes, wire, special wire Bulyonkov (gold or red), ornamental hearts, petals, red roses, scissors and a bit of a damp cotton wool.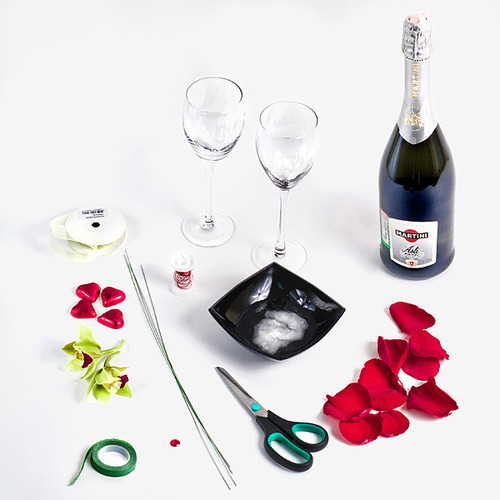 Gently prick the wire in the flower pedicel Cymbidium. Tightly wraps the cut flower tapes, pre-placing a bit damp cotton wool. Winding should take part and pedicels very wire. Layers teip put a little overlap, and the teip with a little stretch. In another way, this process can be called a taping of colors.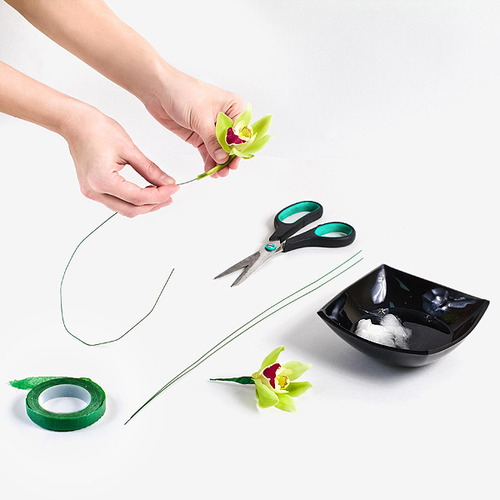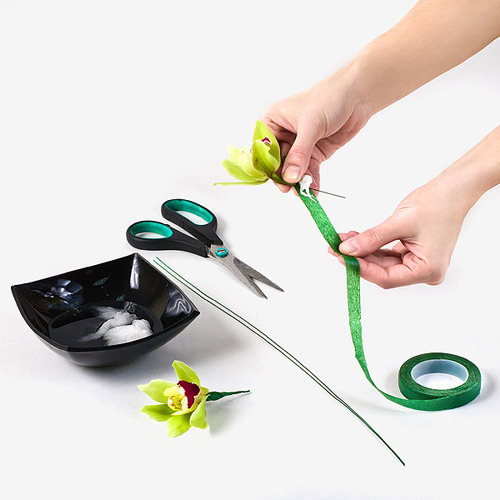 Decorative Hearts Wrap Gold Bulyonkov (also slightly stretching it). 
Make a few turns on each heart, and leave quite a long "tail" of wire. 
Two tip of the wire "tail" to twist slightly together.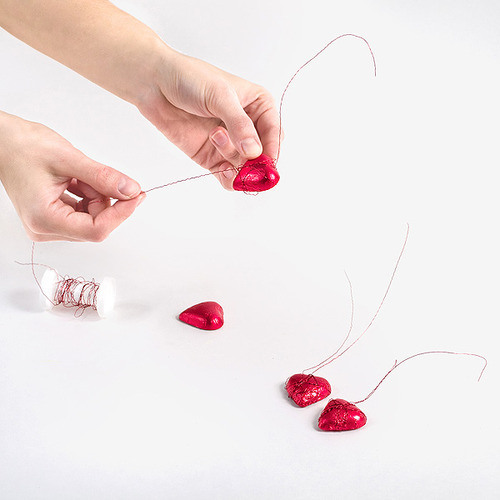 Very carefully, do almost the same thing with rose petals. Be extremely careful and gentle so kind to the material.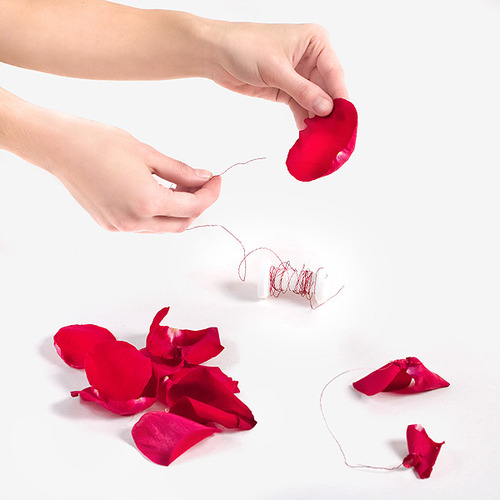 Attach to the bottom of each leg on a pair of decorative glass hearts. Use the left "tail" wires. Advanced picturesque "Fit" for two or three petals of roses on each side. The extra wire ends – Bulyonkov cut away.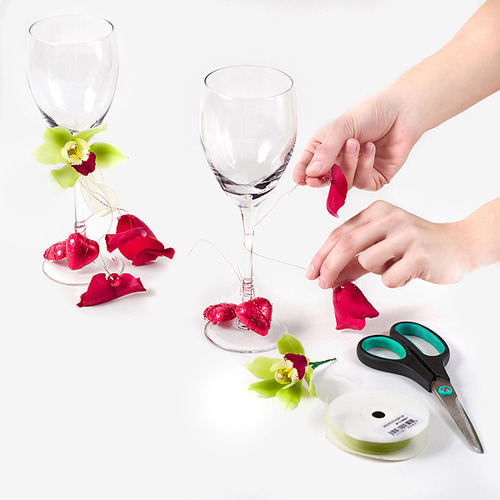 Using the tapes, to attach the flower to each glass Cymbidium. Pre-cut excess wire should be, which is fixed on the flowers. Not necessarily adhere to this particular version of the layout of the decoration on the glass. You may have come up with something different.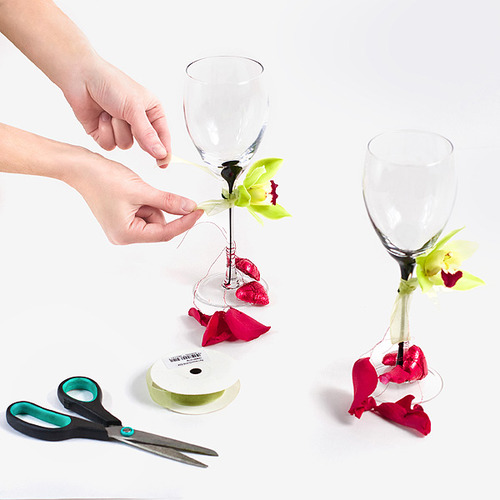 It remains to take a bottle of champagne. Fix on the basis of the bottle a couple of colors teypirovannyh Cymbidium. Flowers are best to strengthen the tapes, it is almost imperceptible on a green glass bottle. Suspension under the wire colors on the heart and threw a few bottles of rose petals. This romantic table decoration will give you a lot of fun and will add evening love the symbolism and emotional sound. 
Source