The window in my living room was due for a season change. This is how it's looked for the last few months. Pretty, but not very Fallish.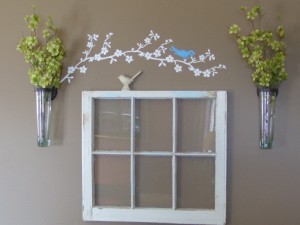 I went to my Cricut to cut out some viny leaves and branches. The only thing I was worried about were my color limitations because I wasn't going to be able to buy new vinyl.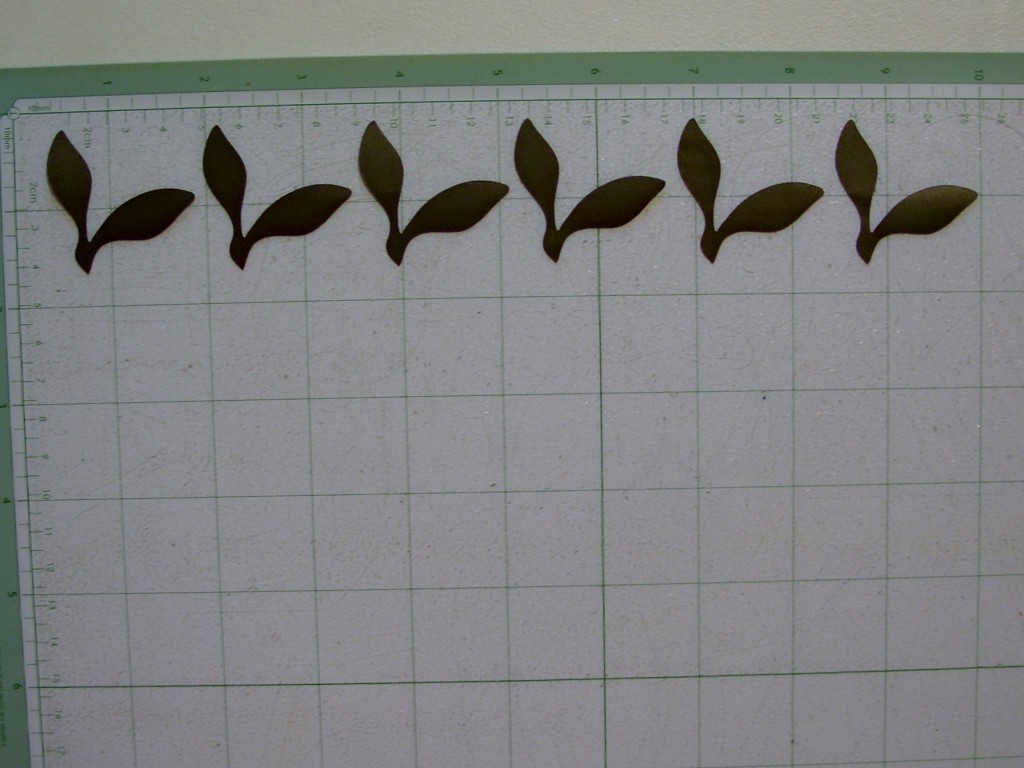 I cut out white branches and brown and black leaves. I used contact paper for the white instead of vinyl.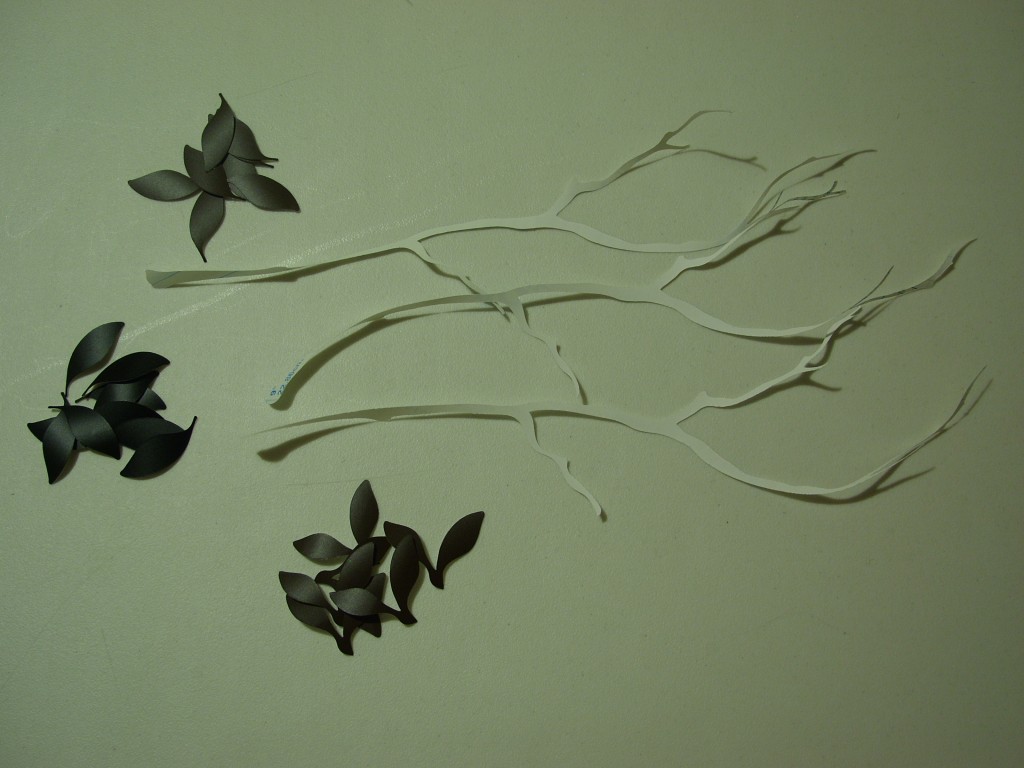 First, I connected the 3 branches together so they looked like one long branch.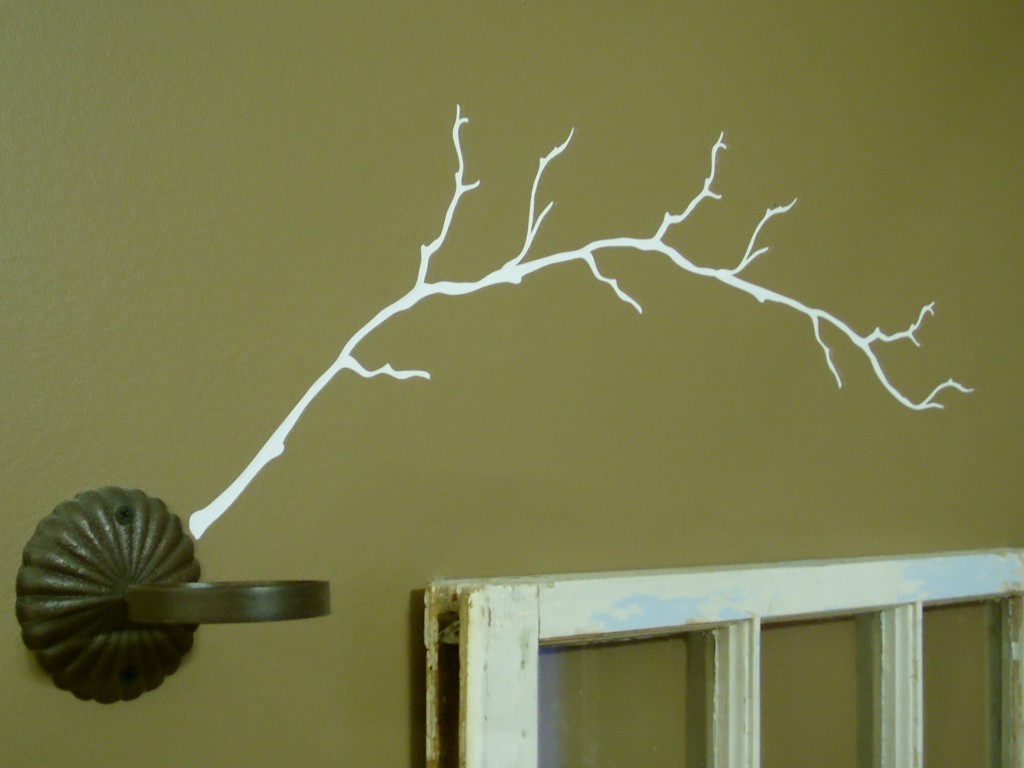 I started by placing the double leaves on the branch first.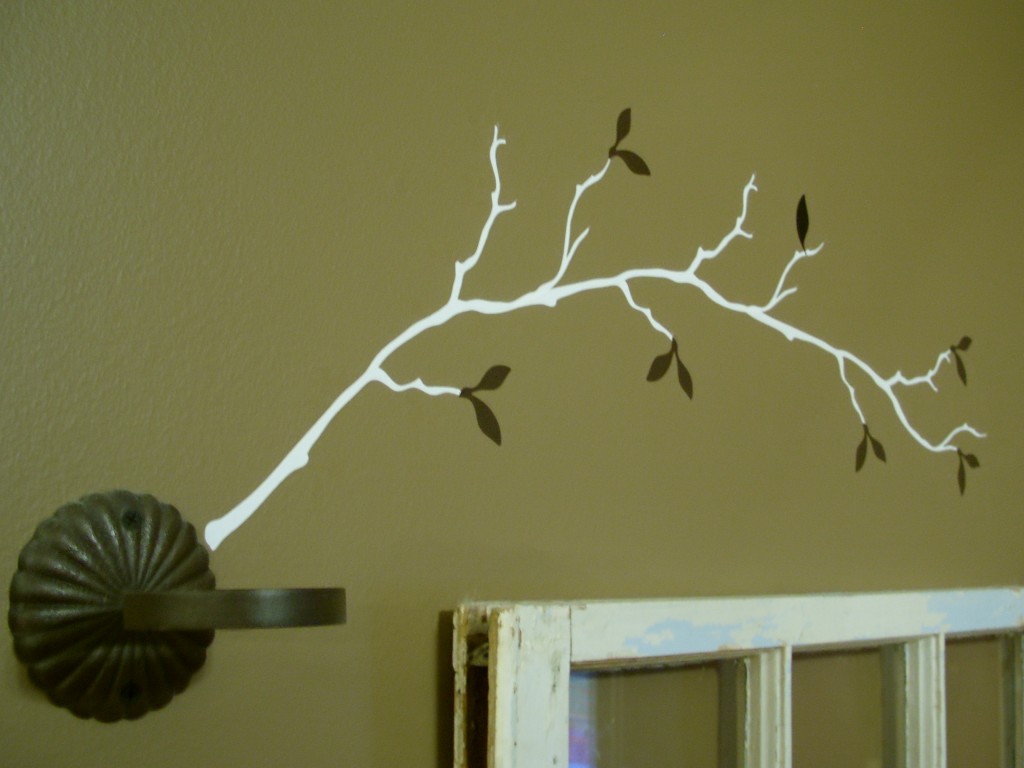 Then the single black leaves.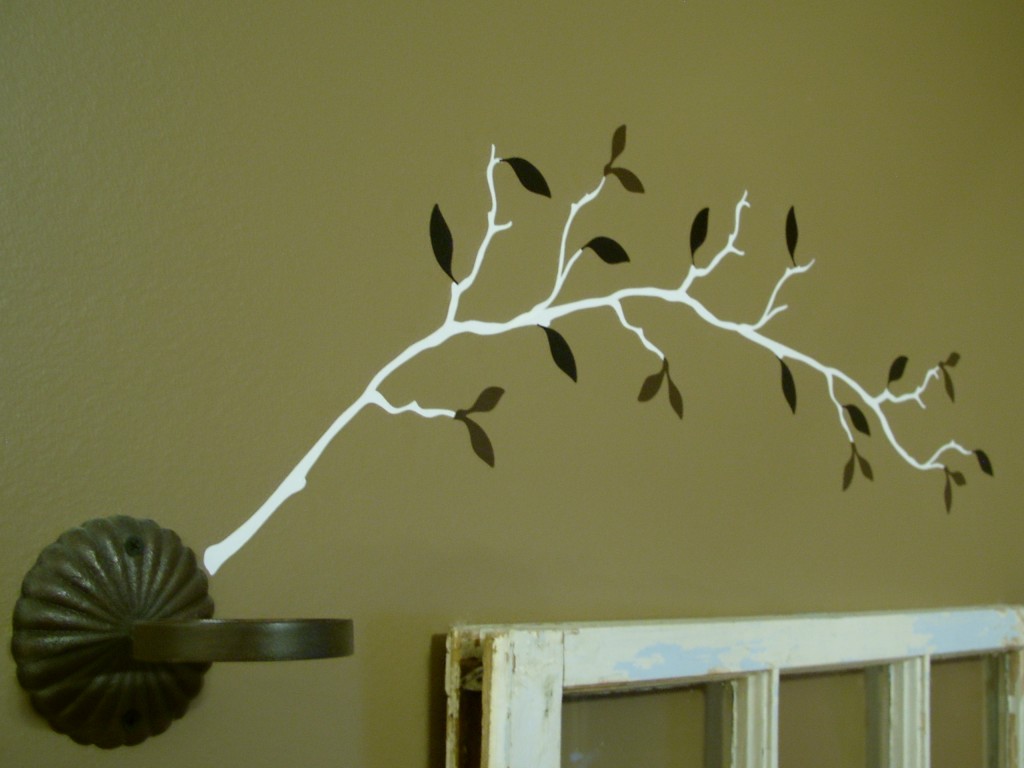 And finally the single brown leaves. I think the color limitations worked in my favor.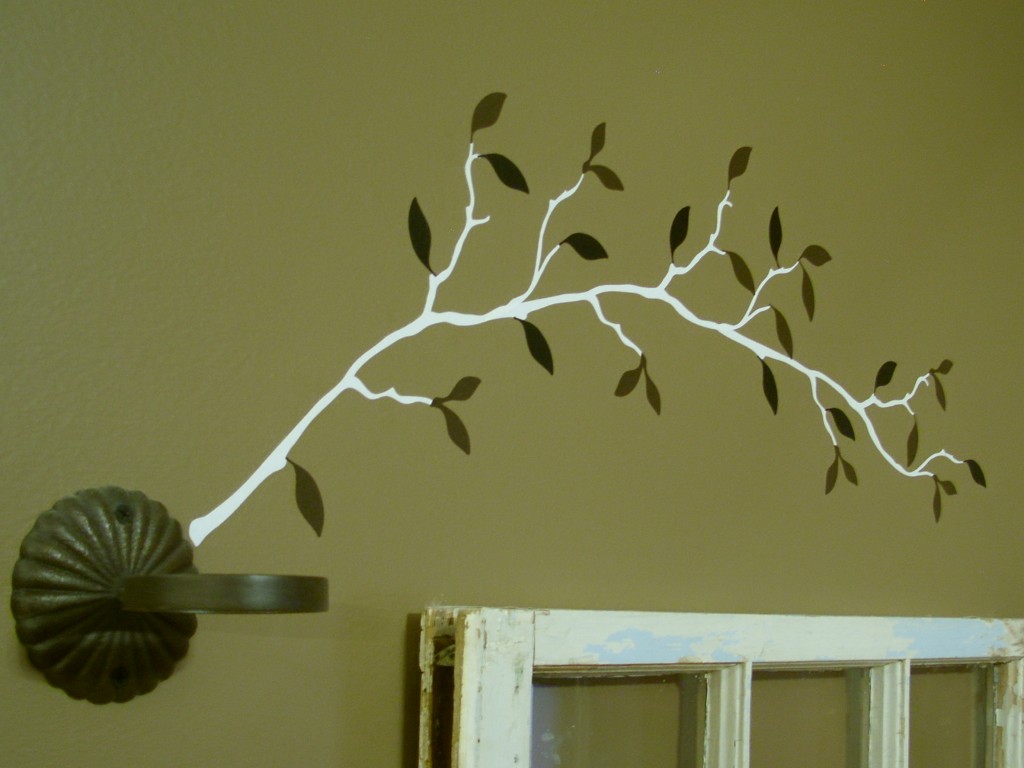 I added some cattails and curly pieces to the vases on each side of the window.
And then a Fall wreath to the front of the window. I just hung it buy a ribbon and tacked it to the top of the window frame.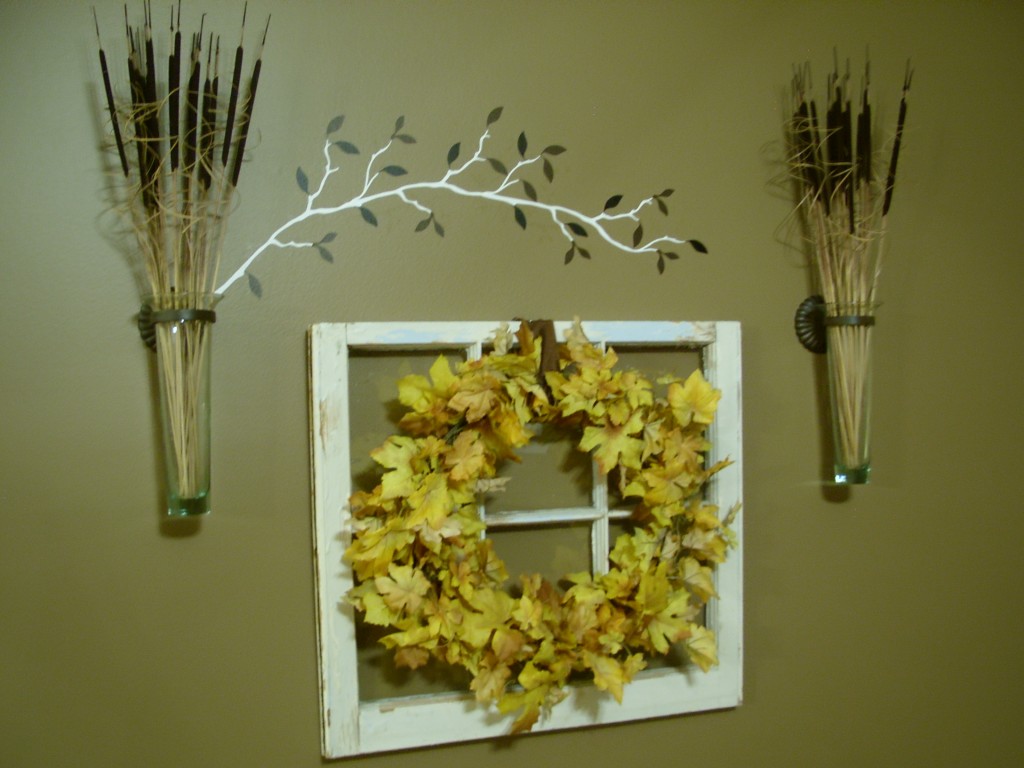 Another no cost Fall decoration for my home.
http://organizeyourstuffnow.com/wordpress/?p=13024#ixzz1KzWc5eYF