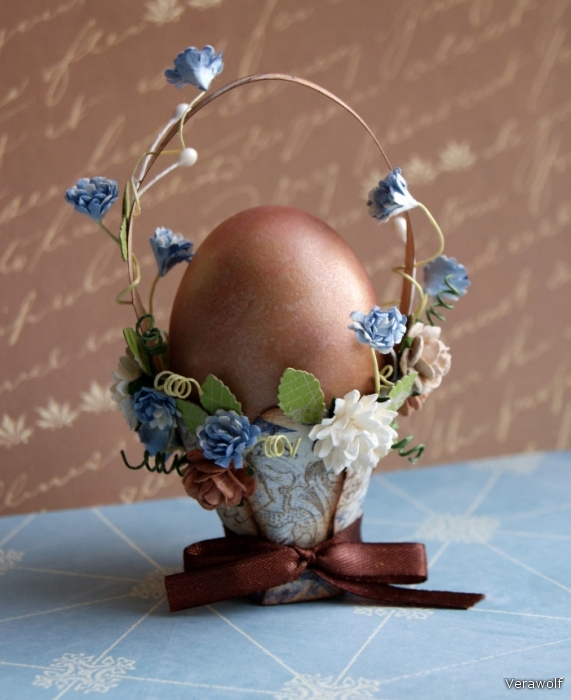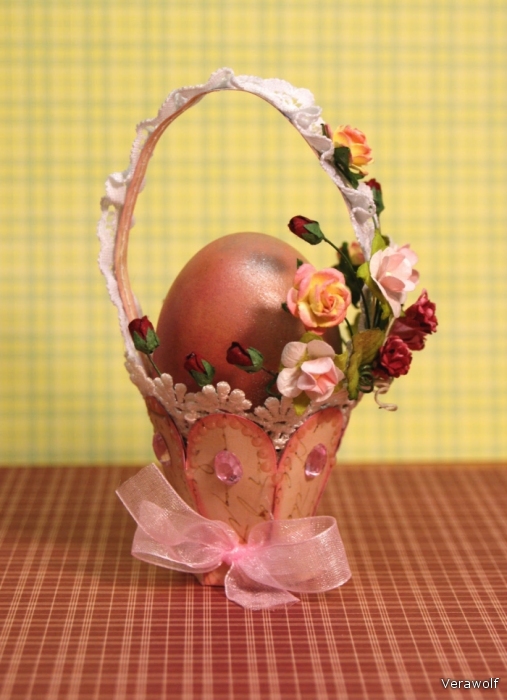 "To make the Easter basket, we need a small piece of watercolor, scrap or any other fairly heavy paper, glue (I always use the glue-point) and any jewelry of your choice. .. We now
"To create a little one-egg Easter basket we'll need a piece of watercolor, scrapbooking or any other thick paper, glue (I always use" instant "glue) and some embellishments. Let's begin …
To begin cut out six identical parts here in this pattern:
6 Cut details using this pattern (dimensions are in mm; 20 mm = 4 / 5 ", 43 mm = 1 4 / 5″, 15 mm = 3 / 5 "):
and a handle for the basket width of about 7-8 mm and a length of 17-18 cm
plus a handle for the basket – a strip 7-8 mm (1 / 3 ") wide and 17-18 cm (7″) long
At this stage you can start to decorate our future basket, I have slightly toned edges of each part-distress ink.
At this stage you can already begin decorating the egg cup; I distressed the edges of each detail with distress ink slightly.
Cut the remaining paper into strips about 5 mm in width and length of 3-4 cm is now very difficult – to glue our parts together. Difficult it because it does not seam straight and slightly curved. We do this in two stages, first joint above the "waist":
Cut the remaining scraps into strip 5 mm (1 / 5 ") wide and 3-4 cm (1 1 / 2″) long. Now the most complicated step – join the details. It's not easy because the joint lines are not straight, but curved. So make it in two steps – first join the parts with the strips you just made "above the waistline":
Trim the paper, which looks out between the parts.
Then turn down the bottom of the outside and glue:
Cut off the strips that peep between the details.
Then turn the bottom parts bending them slightly outside and adhere:
Similarly, connect the last joint:
Complete the last side joint the same way carefully:
Glue the handle and "try on" the egg, the perfect size!:)
Glue the handle and "try" the egg in, it fits perfectly!
It remains only to decorate the basket of your choice! And two more examples for your inspiration! "
Now you just have to embellish the cup as you like! See other two examples for your inspiration! "
photo @altered-art.blogspot.com