Today I'm sharing a few photos a sweet customer sent me of a party that I designed the printables for. Little Ella was celebrating her 6th birthday, and with it being so close to Easter, her mom, Andrea, decided to go with an Easter theme and use my Bunny Birthday collection as a good starting place.
The party was held at Twin Oaks Fun Farm where the kids enjoyed lots of fun activites like riding ponies, picking strawberries, feeding animals, hunting eggs, stuffing bunnies and playing on the farm's huge playground. Can you even imagine how much fun those children had!
And with 65 guests, children and parents alike, Andrea did an amazing job of decorating and organizing all of those activities and even served a full bar-be-que lunch.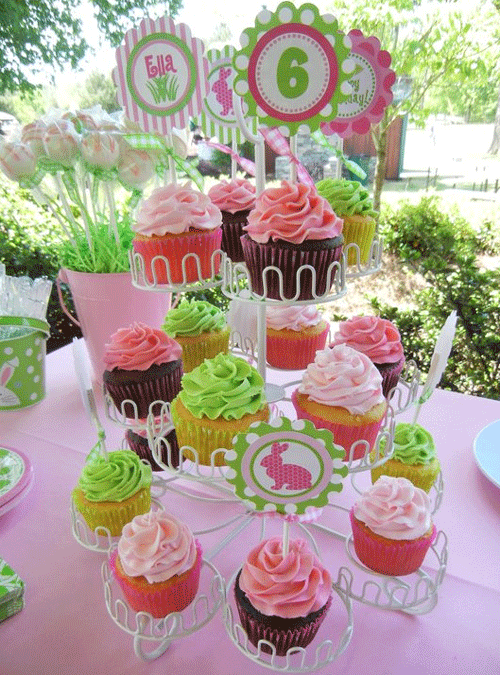 Easter Birthday! for kids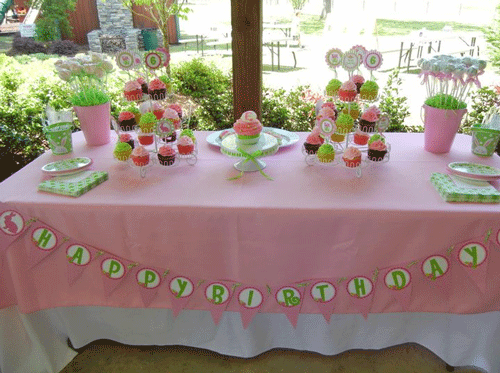 The dessert table also included some cake pops and cookies that Andrea made herself.
I love a DIY girl!
What a beautiful setting!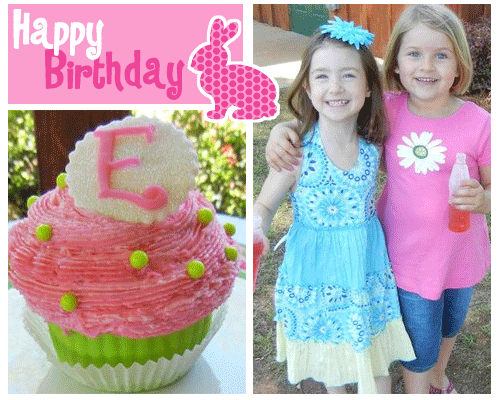 And the birthday girl…..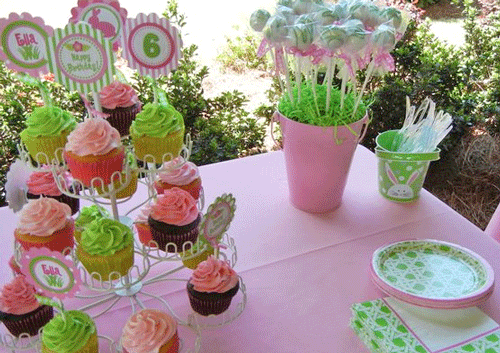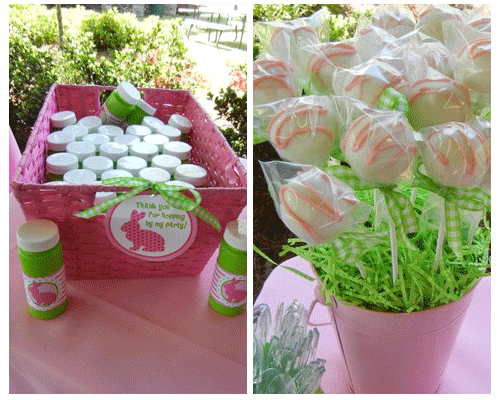 Andrea used my napkin wraps from the Bunny Collection to wrap around store-bought bubbles which made a fun and inexpensive prize for the kids. And about her cake pops, Andrea says, "For my first try at cake pops they turned out pretty good and were a big hit."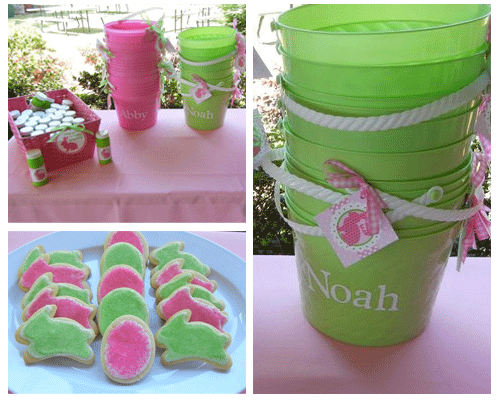 And that's not all Andrea can do! This smart mom used her Cricut to cut vinyl names which she then used to personalize each of these Dollar Tree Easter buckets.
What a smart idea for an Egg Hunt.
Andrea's mom came in to help, too, making all of the table runners for little Ella's party.
What a great mom!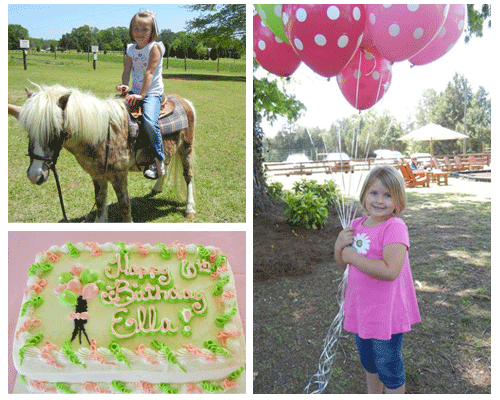 Source: http://amandaparkerandfamily.blogspot.com/2011_04_01_archive.html