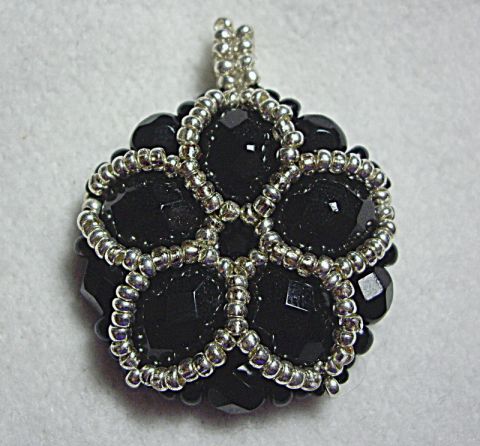 Beaded pendant
I'll tell you how to make a simple pendant. Universal called not in vain – to make it 40 minutes, color can be absolutely arbitrary, at the cost of universal schemes is different things for different initial conditions =)Source
For the work we ponadobyatstsa: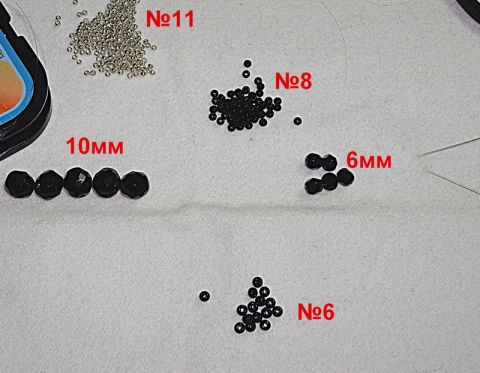 Beaded pendant
01
The whole structure assembled the usual counter-weaving. Bulut connecting large beads, and the edges we collect beads and seed beads, depending on the desired size of the pendant and the Number of "petals". Number of the smaller – the larger the beads have to dial from outside the circle. In the case of 5lepestkovogo flower: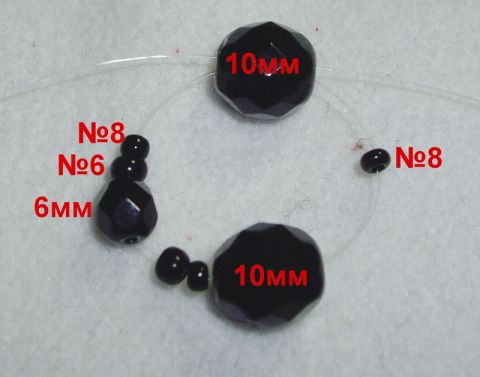 Beaded pendant
02
- Is the first link. Number of similar recruit the necessary links. in the last zvenesoedinitelnoy beads strung together will be the first large bead.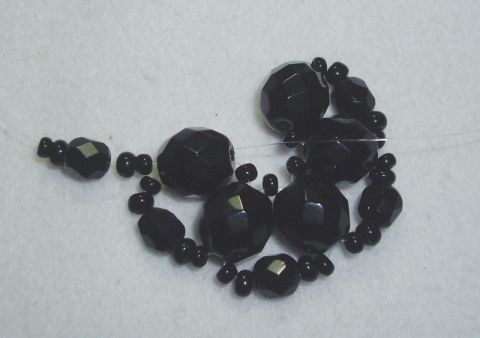 Beaded pendant
03
pass the central bead in a circle and fasten thread.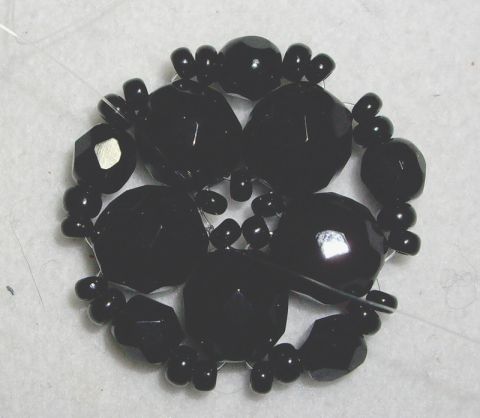 Beaded pendant
04
Now let's look how to braid.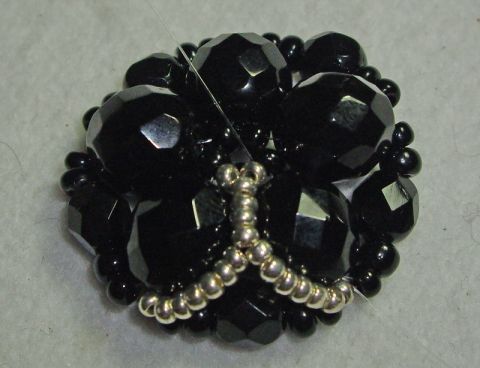 Beaded pendant
05
This is the first of its link to the next photo – the process of its creation. Scourge on 2 needles, all at the same counter-weaving. 
held in the large bead. at the end of the filament closer to the center recruit a bead on the outer – 7. then we collect on one end of the string 4 beads and stretch the other end navtrechu through them.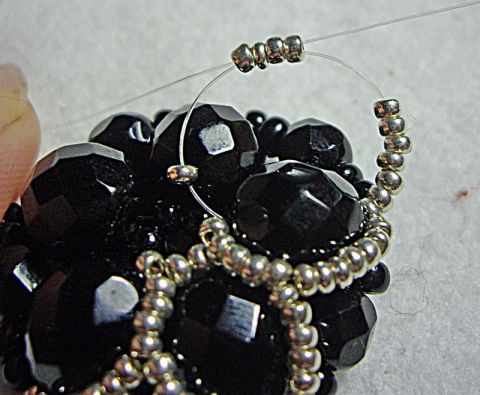 Beaded pendant
06
Beaded pendant
then dial 1 and 7, respectively, beads and stretch the ends navstechu each other through the next large bead. depending on the size of beads and bead Number of beads should be selected so that they sit firmly between the beads. if closer to the center of the beads began to find each other – the need to reduce the Number of beads around it, thus increasing the number of beads close to the outer edge. 
07
When you pass all the beads, anchoring thread. Poluchitstsa should something like this: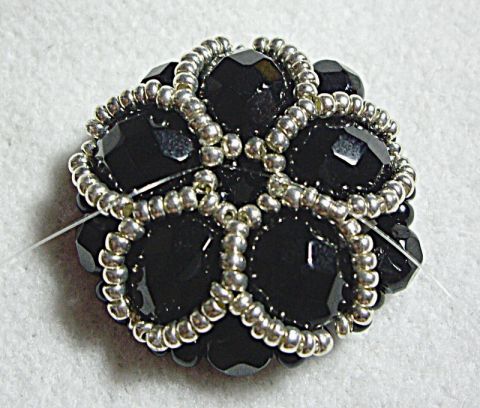 Beaded pendant
08
the last stage we pass through a circle the outer edge of the pendant, adding a bead between the sheath and the base color. They should not pull the pendant. I used beads number 11, ground (black) finish and color. select size so that there is an odd Number of – in seredinke be braided bead – flower petals poluchatstsa sharp.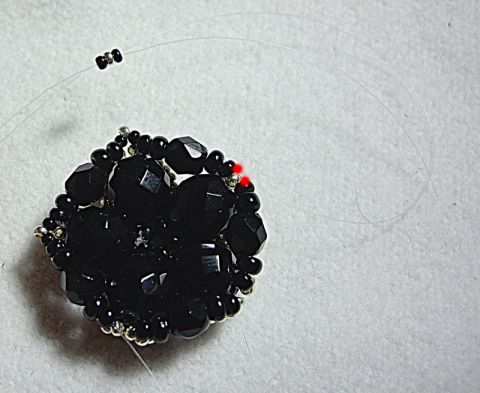 Beaded pendant
09
for these beads fasten eyelet of your choice.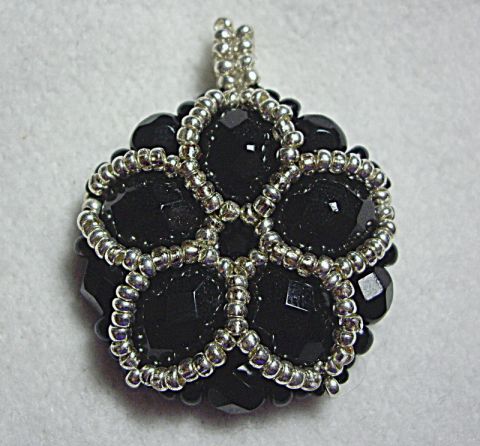 Beaded pendant