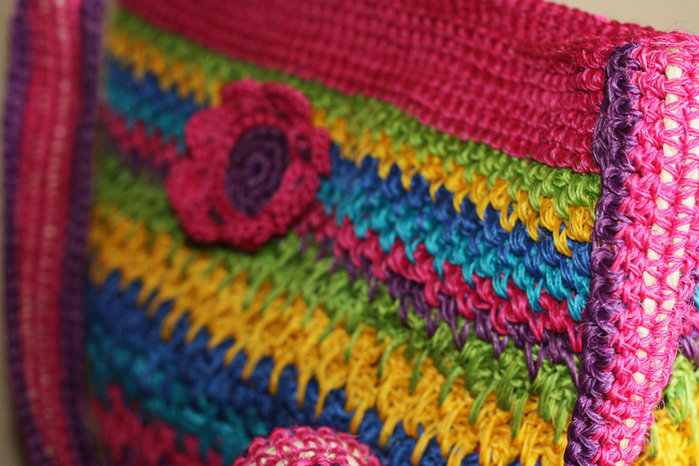 Natural material for crocheted bags:
free crochet patterns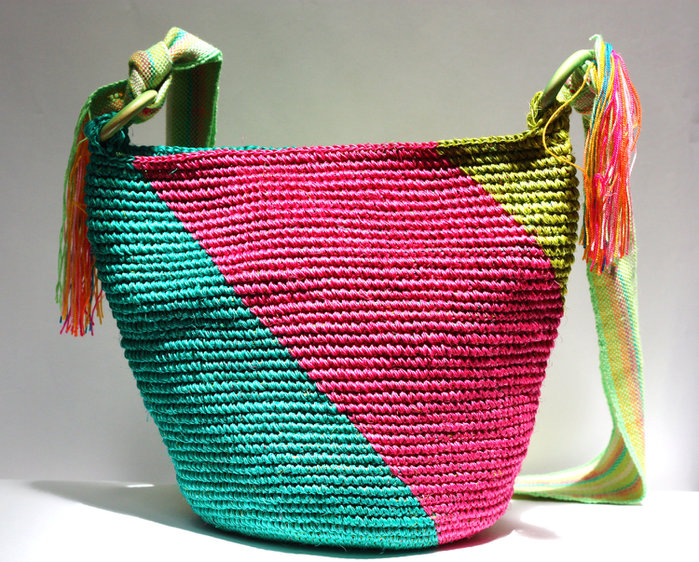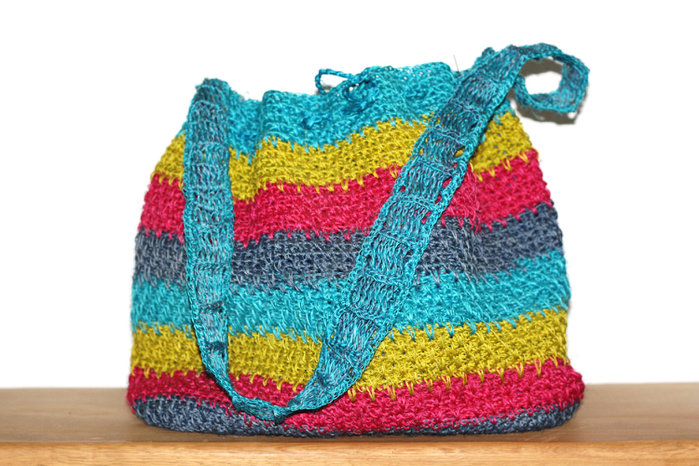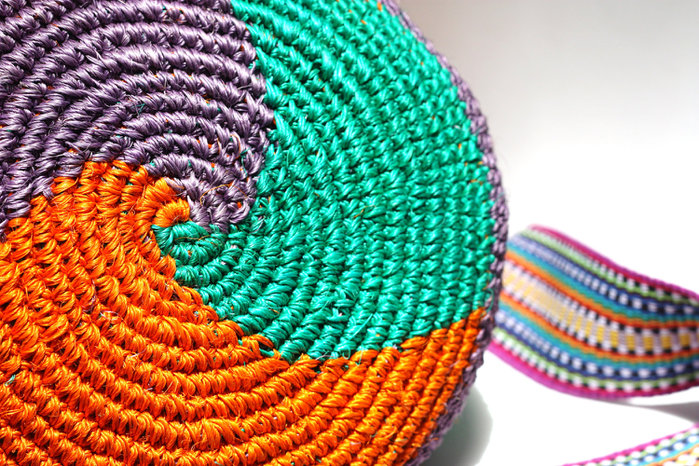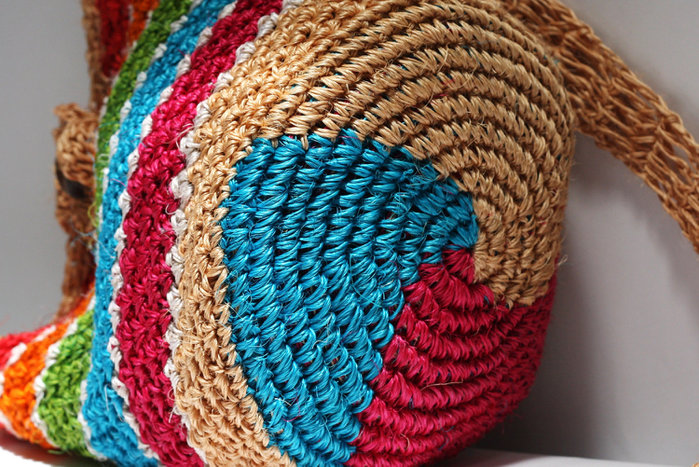 First sheet gutted, squeeze out the juice, divided by the fiber is then treated, washed, dried, dyed in bright colors, then spun and knit various eye candy and usefulness.
The whole process is a manual process, products are obtained with light, beautiful and what is important (!) Durable.