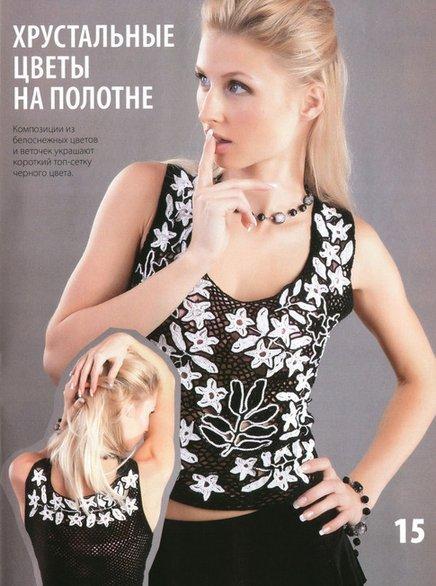 Crafts for summer: Lace top,
free crochet pattern
Beautiful white flowers arranged on a black canvas of the stamp, nicely distinguishes you from the crowd. Best fit in the technique of composing lace. For fans of this technique, I think like
Black top with white flowers
Size: 36
You will need: Yarn (40% cotton, 60% viscose, 400 m/100 g) -150 g of black, 100 g of white flowers, hook № 1,15, several transparent buttons, a needle.
The basic pattern is made in the technique of composing lace. To get started, do high quality work pattern in a life-size, adjusted it to their standards. Product Dimensions refer to the pattern. Twigs with flowers and leaves to terminal 1.