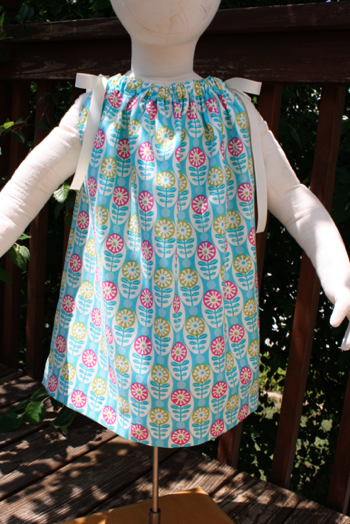 The measurements for this dress are a 2T/3T, but it's really easy to measure for any size. Determine the finished length you want, for me it was 20″, then add 4″ to it for seam allowances. The width of the fabric is the width we're using. So lay out your fabric and cut to your desired length.
Crafts for kids: Easiest Pillowcase Dress Ever tutorial
sewing patterns

Make sure your selvages match up,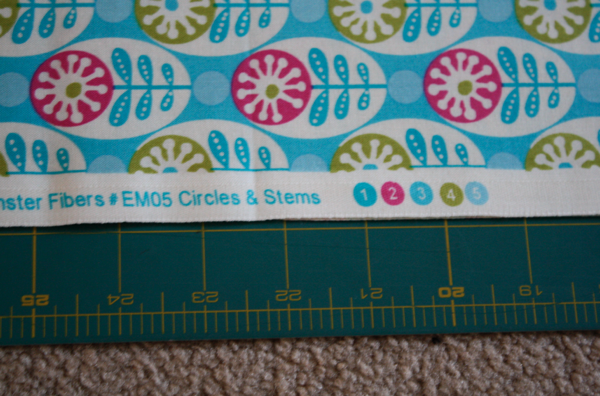 then cut the fabric in half up the side.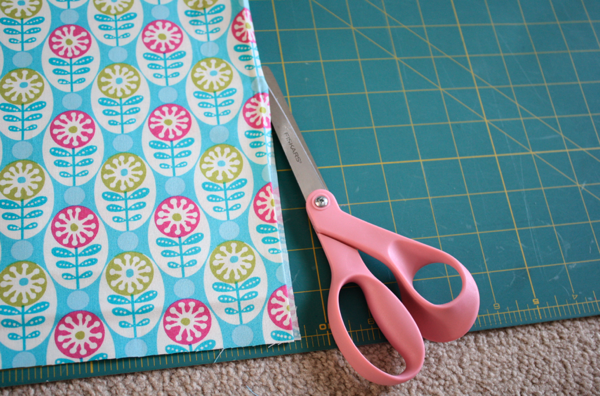 Take both pieces to the ironing board and fold the side over 1/3″-ish. I don't measure, I just fold. Iron it down.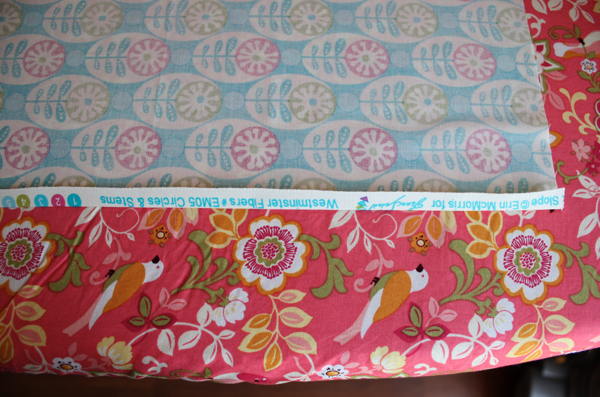 Then fold it over again and iron.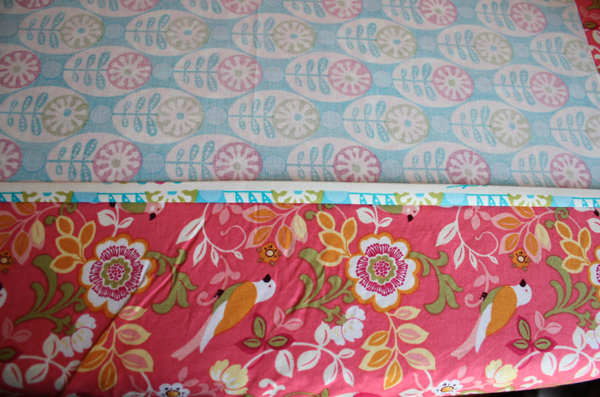 Repeat for the other side, and both sides on the other piece.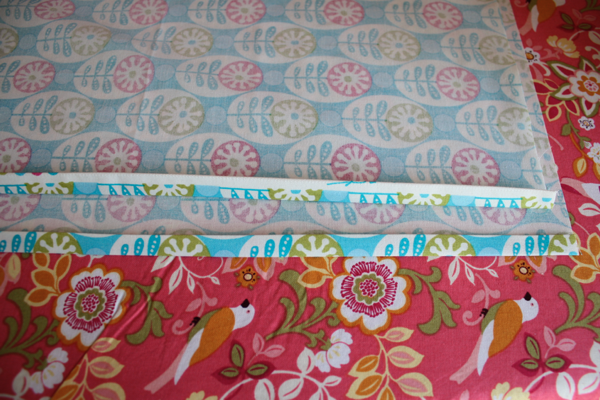 Then sew all 4 sides at 1/4″ seam allowance.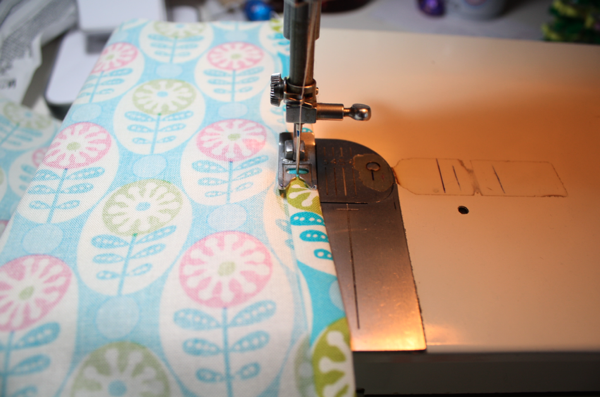 Next, make the casing for your ribbon. The size of the casing will depend on the width of the ribbon you use. My ribbon is 5/8″ so I'm making a 1″ casing. I like to have extra room around the ribbon, and a little extra room for my seam.
So fold the fabric down 1″ and iron.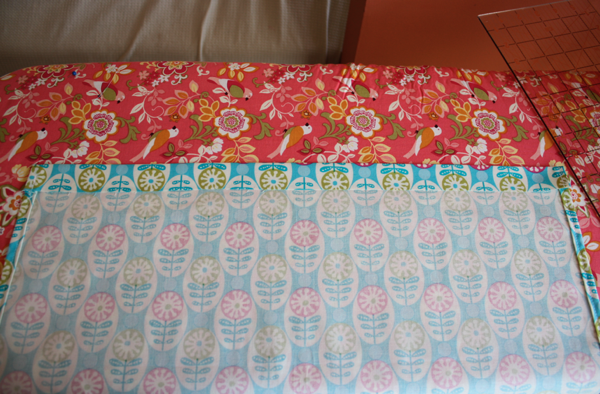 Fold down again and iron.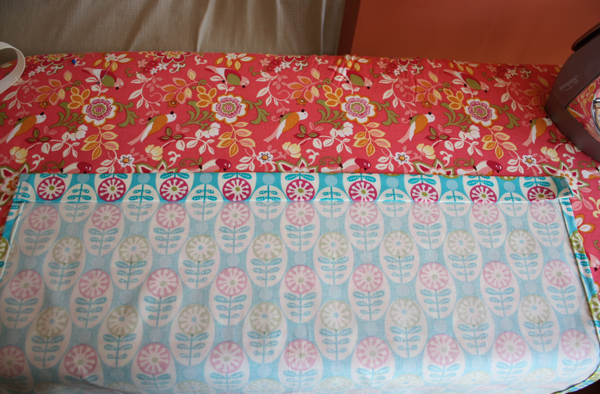 Repeat for the other side.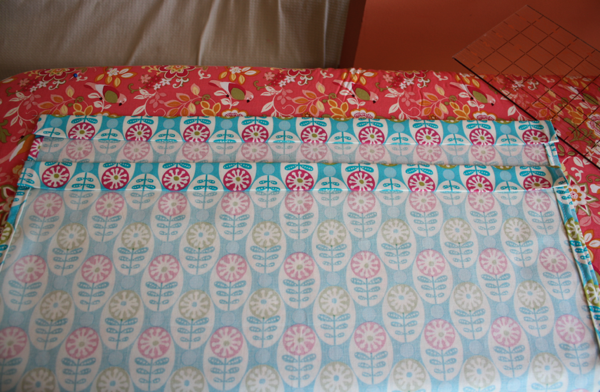 Stitch them both down along the bottom of the casing.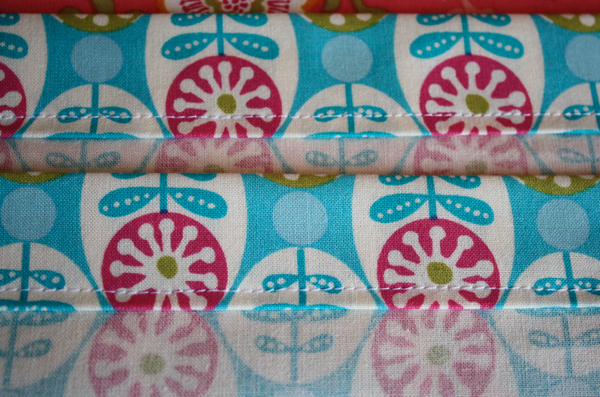 Now put right sides together, and measure down from the top of the casing 6″. If you're making a bigger dress, you'll want to measure down further. This is your arm hole. If you're unsure how big to make it, measure a tshirt in their current size. Don't use a fitted knit shirt, but a tshirt, to allow for wiggle room.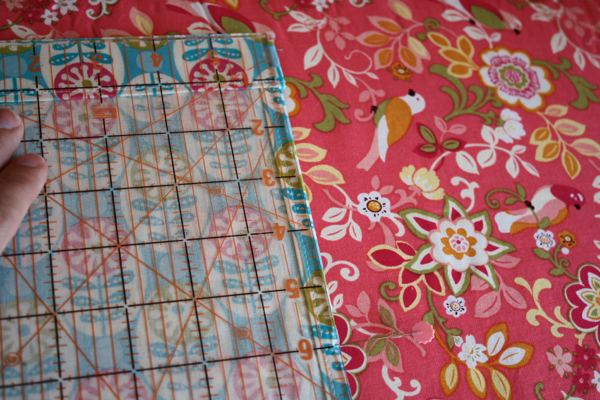 I pin the pieces together at my 6″ mark for reference.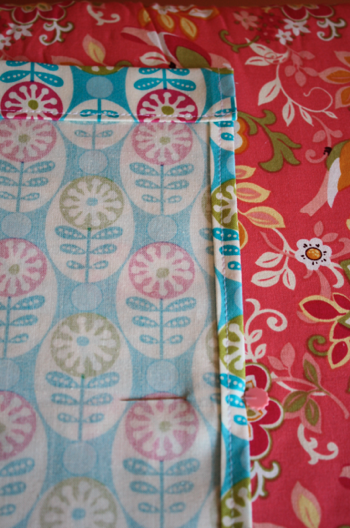 Then starting at the pin, sew just inside the previous seam (for me this is 3/8″), to the bottom of the dress. Repeat on both sides.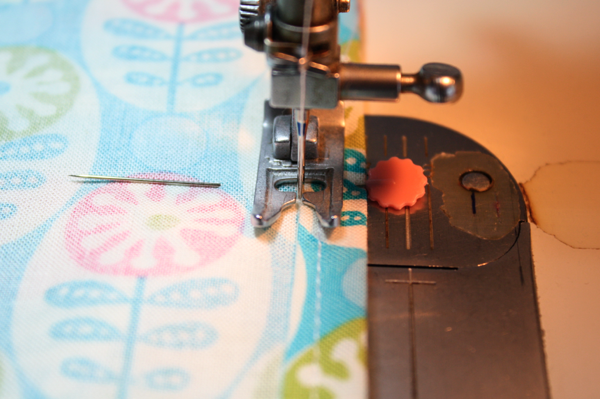 Open the seam and iron it flat on each side.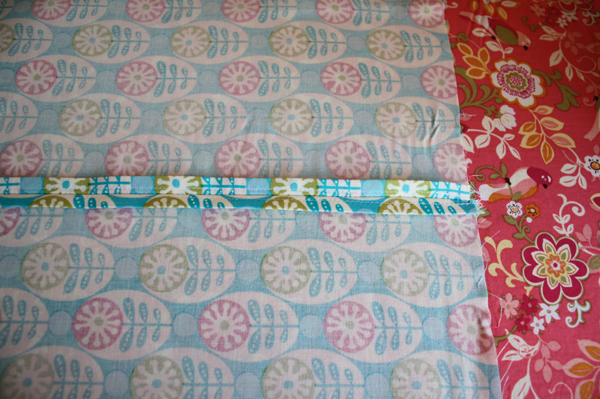 Now to hem the dress. Fold up from the bottom 1″ and iron.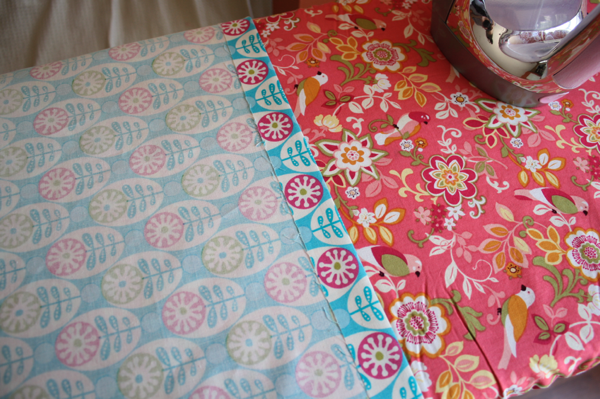 Fold up another inch and iron again.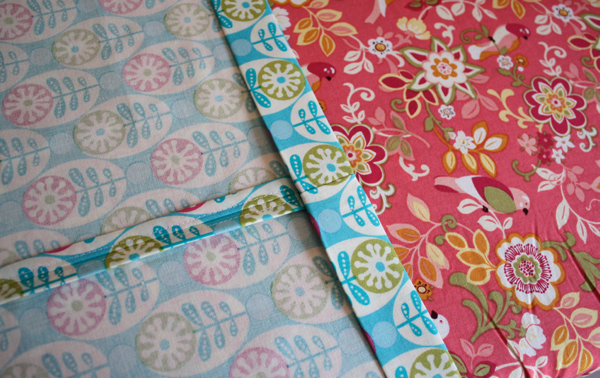 Sew the hem down.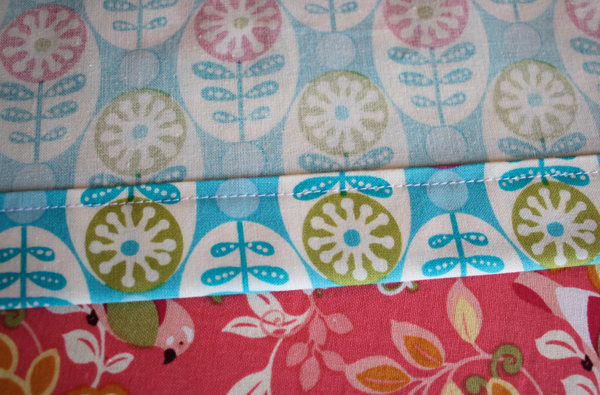 For the ribbon, I use a piece on each side and I make it twice as long as the dress is wide.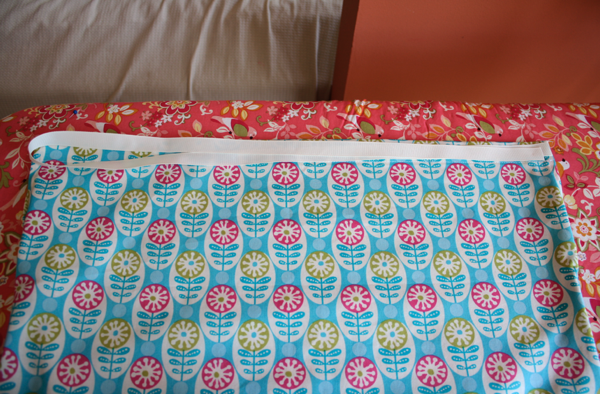 Attach a safety pin to the end and feed the ribbon through the casing.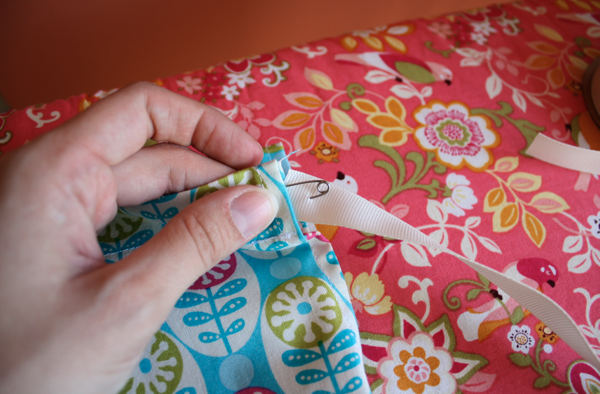 I fold the dress in half and make sure the ribbon sticks out equally on each side.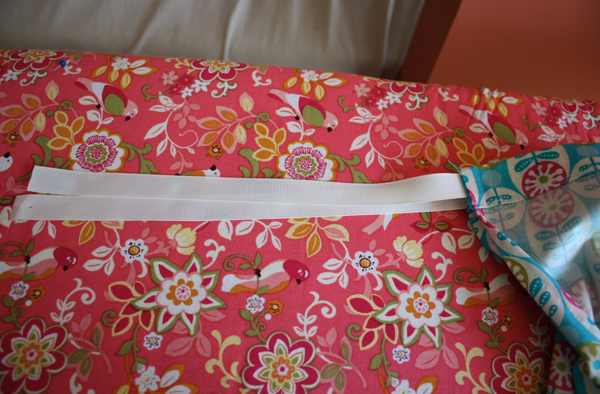 Then I pinch it in the middle to make a little crease.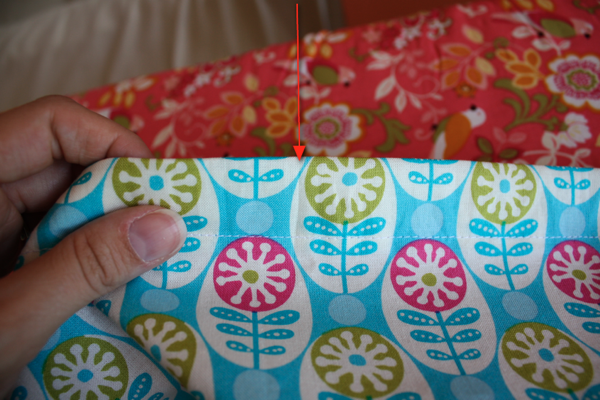 And use that as a guide to sew a little seam in the middle of the casing to hold the ribbon in place.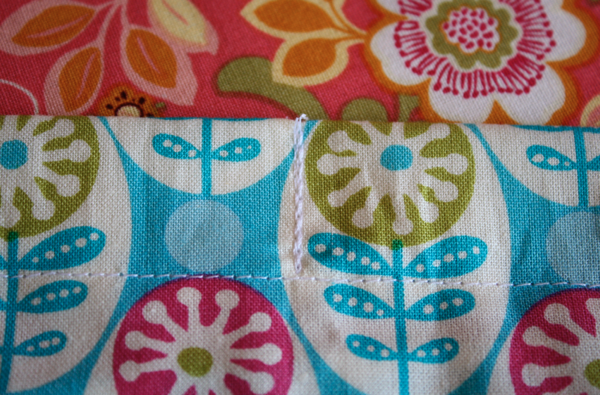 Repeat on the other side and you're done!! Heat seal the ends of the ribbon to prevent fraying. To do this, hold the ribbon near, but not in, a flame. It'll melt the end and seal it off.
Sofie adores pillowcase dresses in the summer.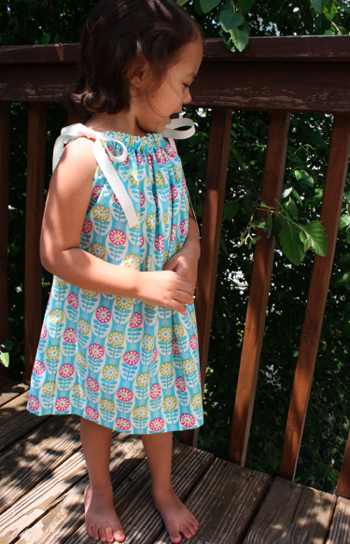 They're light and airy, and completely adorable! I love that they're quick to make, and grow with my girls. When it becomes too short for a dress, couple with shorts for a darling summer top. And if you can't bear to pack it away, toss a long sleeve shirt on underneath for year-round wear!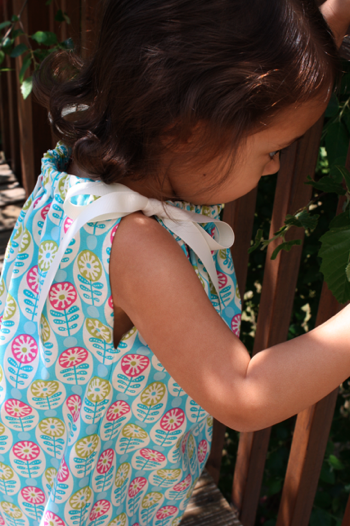 Now she's the perfect combo of style and sass!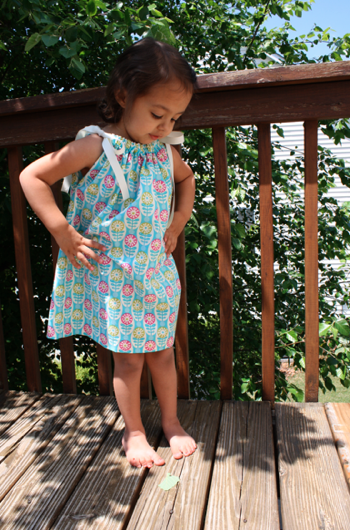 Source: sewlikemymom.com