I've been sowing my winter veg garden, and because I'm a little on the lazy side I usually throw the seeds straight in to the soil and wait for something to happen. Fair enough you say, not lazy just practical. But the problem is, by the time anything sprouts I've totally forgotten what I've planted. So I had a brilliant idea!
Waterproof, recycled, retro-tastic mini garden markers made from stuff I had lying around.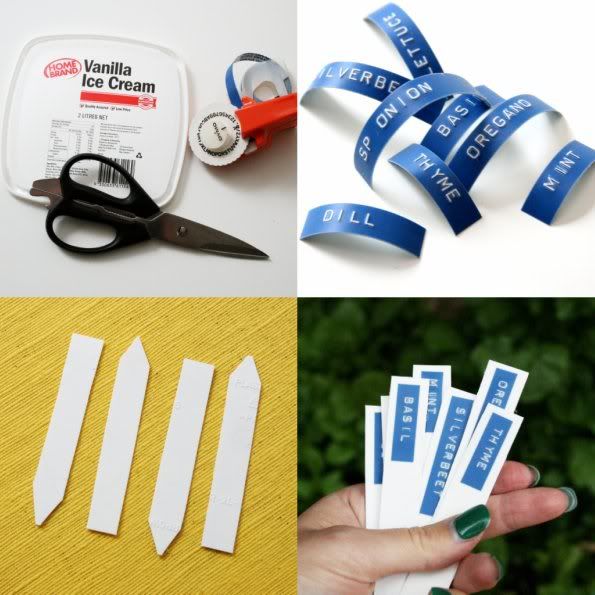 You will need:
An old school DYMO label maker and some tape
Plastic tub lid, this ice-cream tub made eight
Utility scissors
How to:
Make your labels, this is my fave part. Turn-click-turn-click!
Cut your tags plastic tags from the lid, these were about 1.5cm wide and 9cm long (3/4″x3 1/2″)
Make one end pointy
Stick on your labels firmly
Get out in the garden!