This project was discovered at a Saturday Market Booth up in Portland.
My version: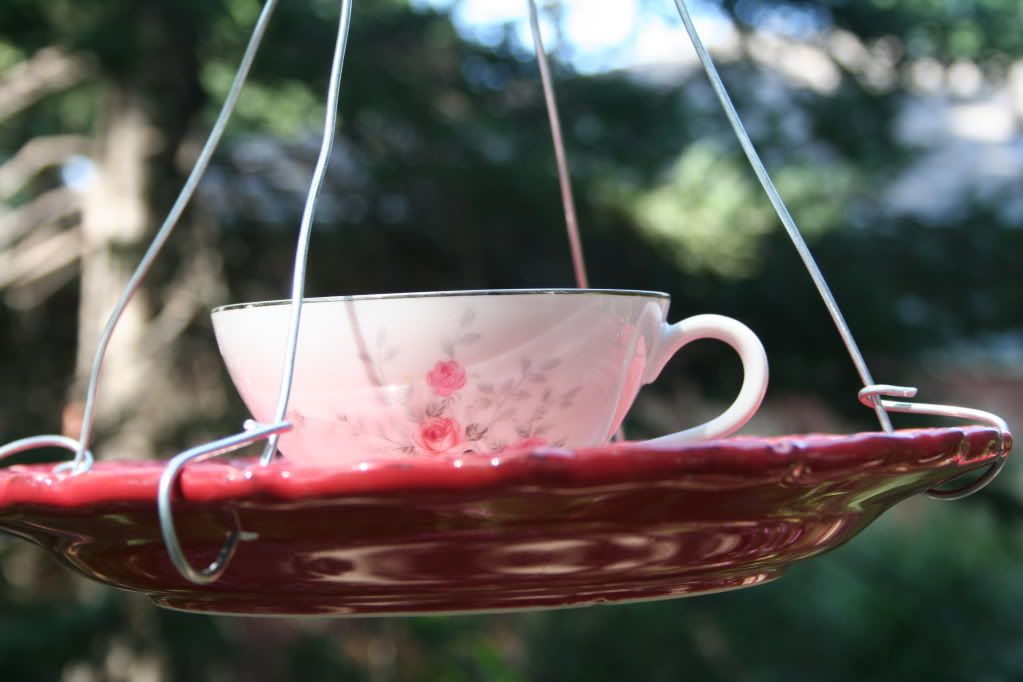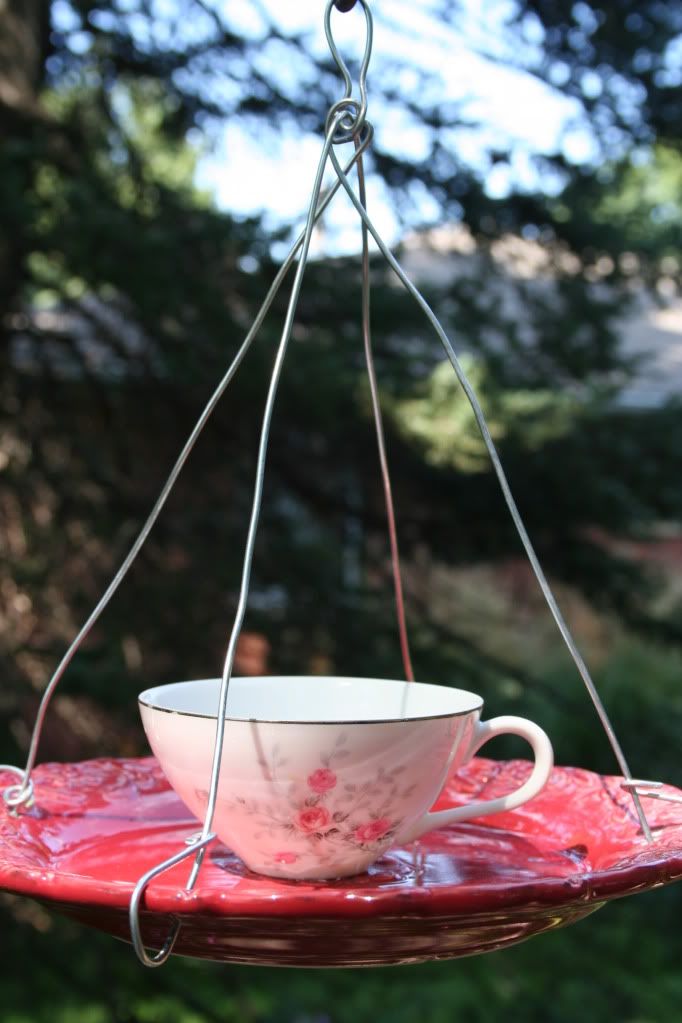 The version I saw at the market (I snapped a quick picture so I wouldn't forget to try it out!)
Supplies:
1. Drill
2. Tile drill bit
3. Cup
4. Saucers/plate
5. Small bit of wire mesh
6. Epoxy
7. wire/chain, rope to hang it with
A few tips. First- as for the cup and saucer. We found this worked MUCH better with certain types of cups. If it is one that is more like a fired clay rather than a porcelain…its MUCH easier to drill through without breaking. We did break a couple of them.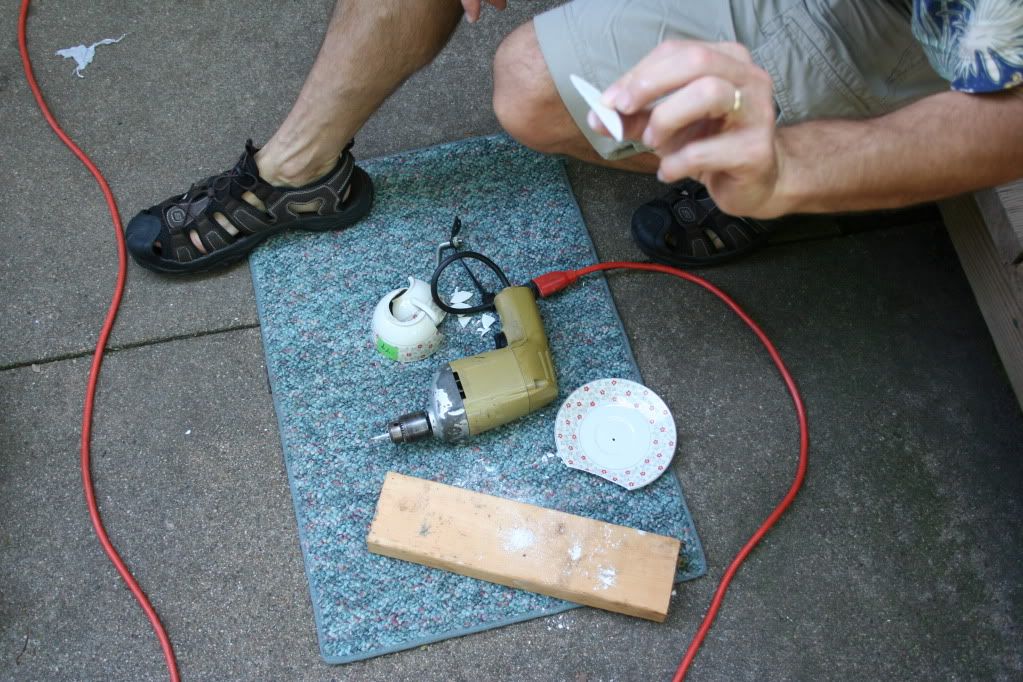 Also- You really do need the drill bit meant for tile. A wooden bit just wont work. I found mine at ACE- but I would think most places would have them! They have little pictures on the drill bits, telling you what material it goes through. the drill bit meant for tile looks like an arrow.
Alright, on to the process.
1. Drill a hole in the middle of your cup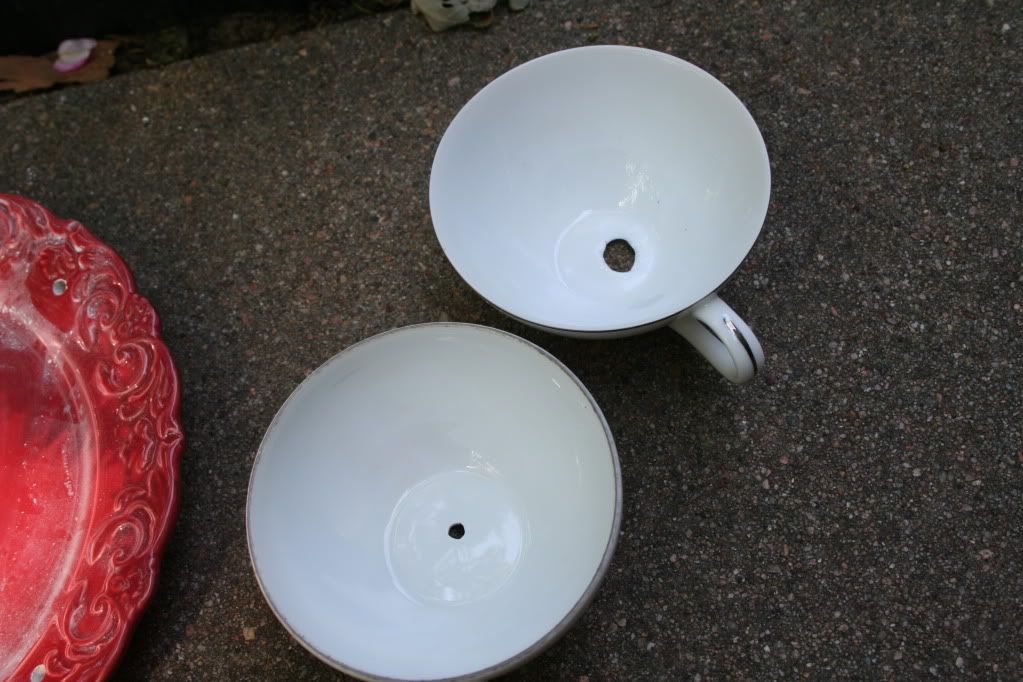 2. Drill holes in your saucer. you can make a 2, 3, or 4 hole saucer, depending on how accurate you are hanging. we did 4, but 3 would have worked just as well!
3. Drill a hole in the center of your plate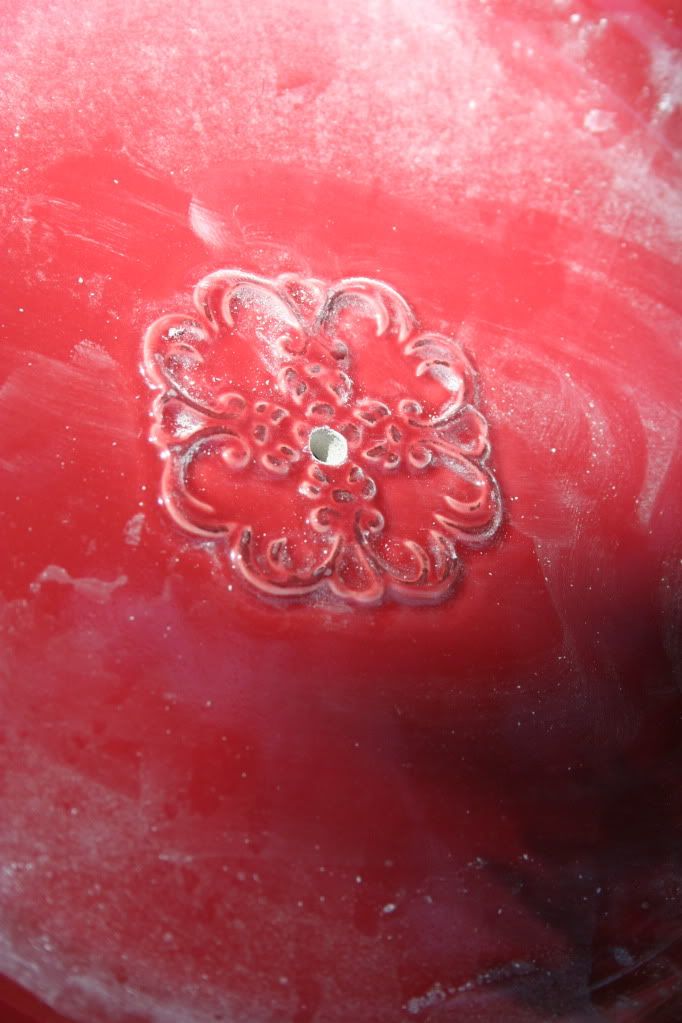 4. Figure out how to hang it: I had 14 gage wire laying around, so that's what I used!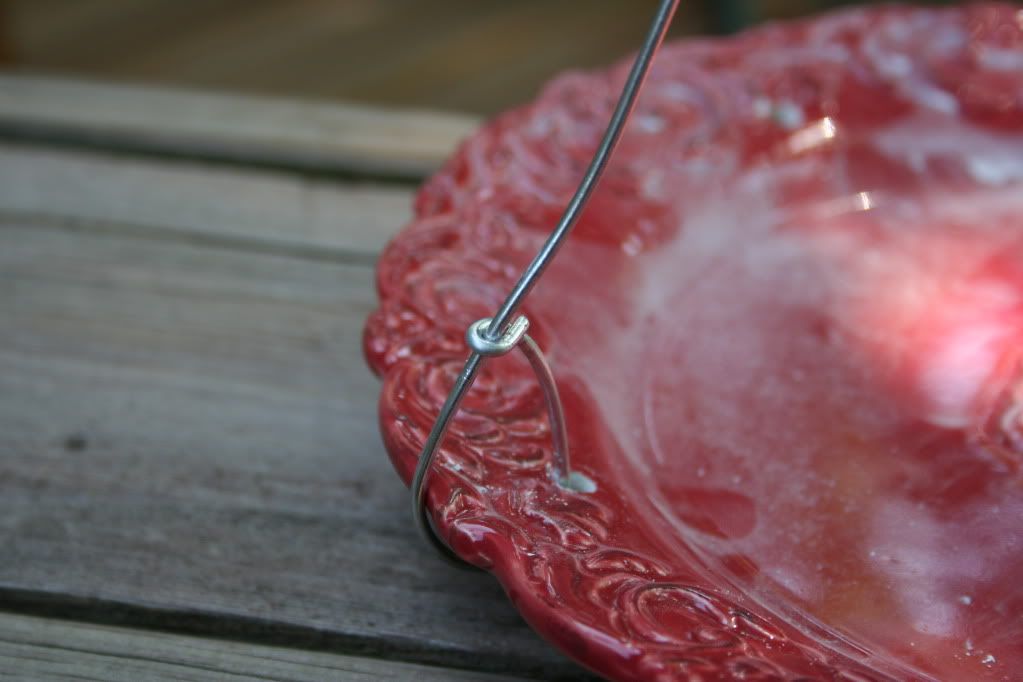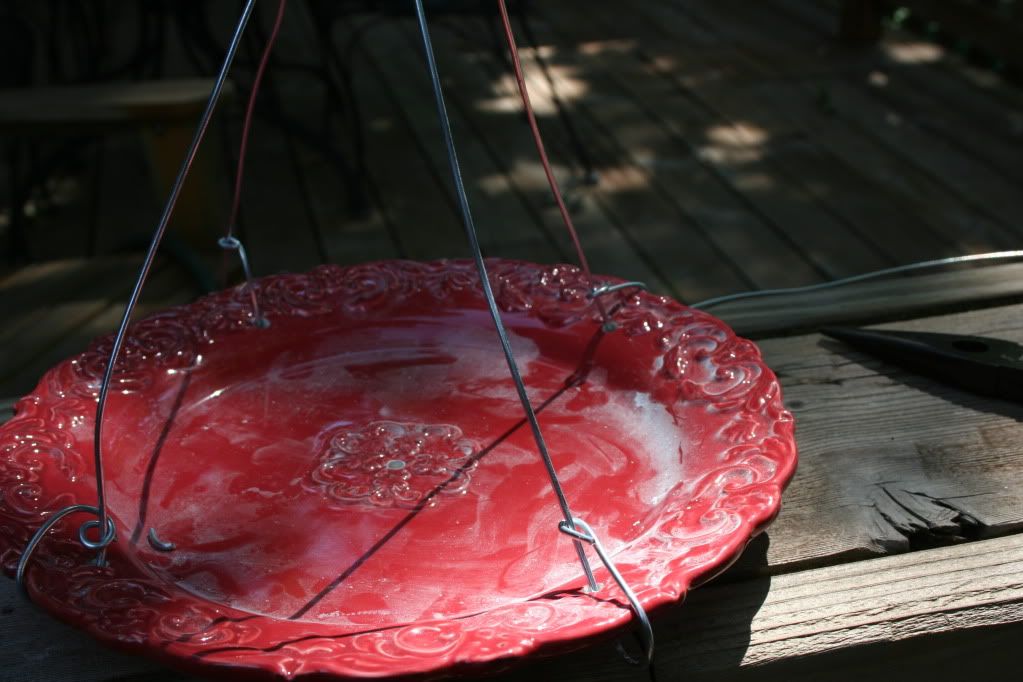 5. Epoxy/Super Glue your teacup to your plate. Match up the center holes. Then epoxy your small piece of wire mesh over the hole.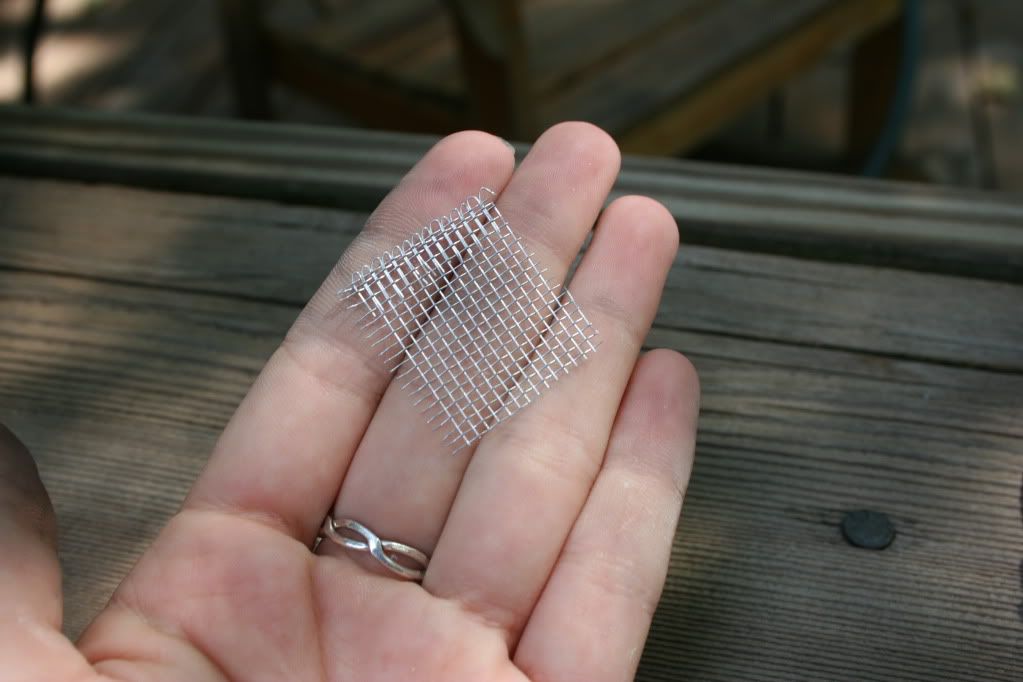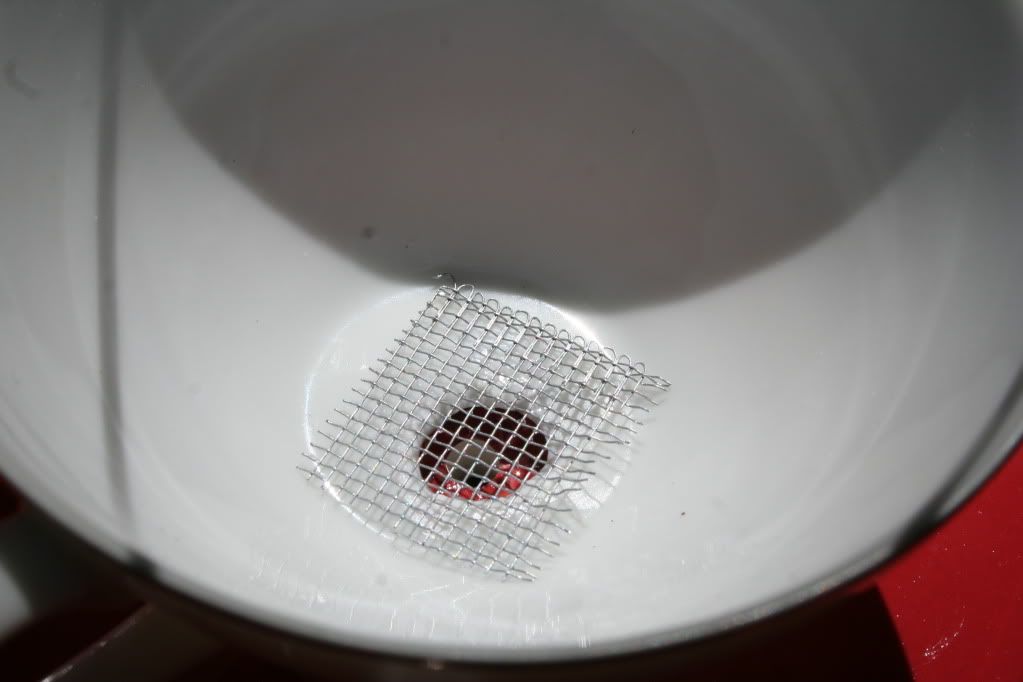 This way, when it rains, the seed will say in the cup, but the water will drain out! Perfect right?!
Then simply hang, pour in your bird seed….and you're good to go! I will say that mine has been up for a few days, and although there is birdseed missing…I have yet to catch a little bird over there. When I see one- I'll make sure to snap a picture of my little birdy teaparty