Books, Cutting paper, Making flower, Paper crafts, Quilling paper
|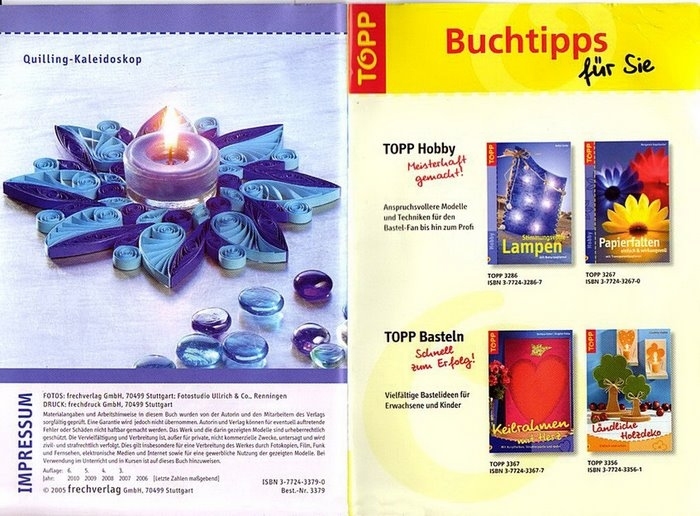 Modern quilling book, kids craft ideas 2. 3. 4. 5. 6. 7. 8. 9. 10. 11. 12. 13. 14. 15. 16. 17.
Books, Cards, Kirigami, Other crafts, Quilling paper
|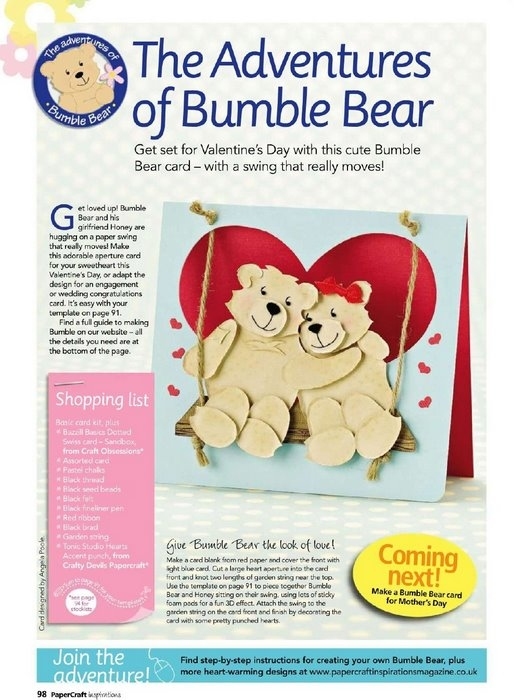 1. 2. 3. 4. 5. 6. 7. 8. 9. 10. 11. 12. 13. 14. 15. 16. 17. 18. 19. 20. 21. 22. 23. 24. 25. 26. 27. 28. 29. 30. 31. 32. 33. 34. 35. 36. 37. 38. 39. 40. 41. 42. 43. 44. 45. 46. 47. 48. 49.
Beading and knotting, Jewelry making, Making flower, Paper crafts, Quilling paper
|
The last two days involved manyachestvom. First up was made ​​by a handful of beads conceived assembly. Hole drilled in each separately drelkoy That's what happened as a result of this, but it seemed to me a little, and I decided to engage in the manufacture of beads. The process has started. Result: Not very well seen in the photo, but there are beads of four different shades of purple. Baked sausage cut normal office with a knife,
Making flower, Paper crafts, Quilling paper
|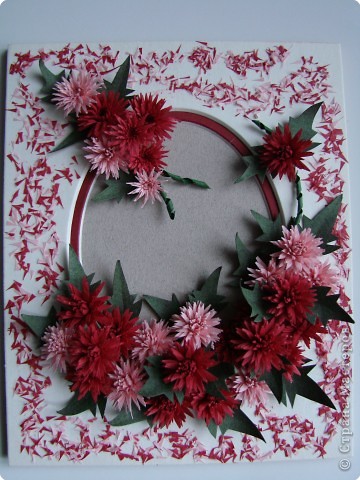 We need: a strip of paper 1 cm, ruler, pencil, scissors, PVA glue. On one side lay off strips of 7 cm, with another 0.5 cm, draw a line and cut ("bits of" never throw away, they always come in handy then, one might say, non-waste production :-)) Cut the fence. It is important!: "Fence" chop with cut side Cutting the strip rolled into roll Pushim Putting the track to your taste. Those scraps that are left from the "fence", I have used in the decoration work,
Paper crafts, Quilling paper
|
whole strips of 3 mm) and pulls down the middle of a frame nail presses into the middle of a ... and compress the sides ... compress tighter, still later Circuits little blossom .. Tweezers (you can with your fingers) curls little corner ... That's what turned the flowers ... Zhovten'ka "stamen" rolled out 1 / 8 strips of 3 mm and is attached to the flowers ... to stem the strip sum in half, trim the ends and corner prokleivaete strip inside, leaving 0,5 cm
Beading and knotting, Cutting paper, Green crafts, Jewelry making, Paper crafts, Quilling paper, Recycle
|
You will not believe it - these African beads hand made from paper ...! But in view of this, do not tell. How deceptive appearance! Invite the master-class manufacturing such ornaments. With the help of an ornamental knife and ruler cut from black paper template for each type of beads. In the photo left to right shows the shape of beads and sizes of paper strips: "rugby ball" - length 40 cm, width 3 cm, the strip gradually narrows down to 6 mm "barrel" -
Needle crafts, Paper crafts, Quilling paper
|
Work in engineering and quilling paper bumagaplastika (continued) Korean center in Khabarovsk.
Cutting paper, Paper crafts, Quilling paper
|
For the work you need two-sided colored paper, PVA glue, cardboard - as a backdrop for creating greeting cards and a couple of toothpicks. The easiest item kvillinga - it spirals to its production is necessary to wind a strip of colored paper width of ,5-0, 7 cm and a length of 25 cm, and then remove it with a toothpick, a bit to dissolve the glue and the edge of the paper with glue. Spirals ready, it is the
Cutting paper, Paper crafts, Quilling paper
|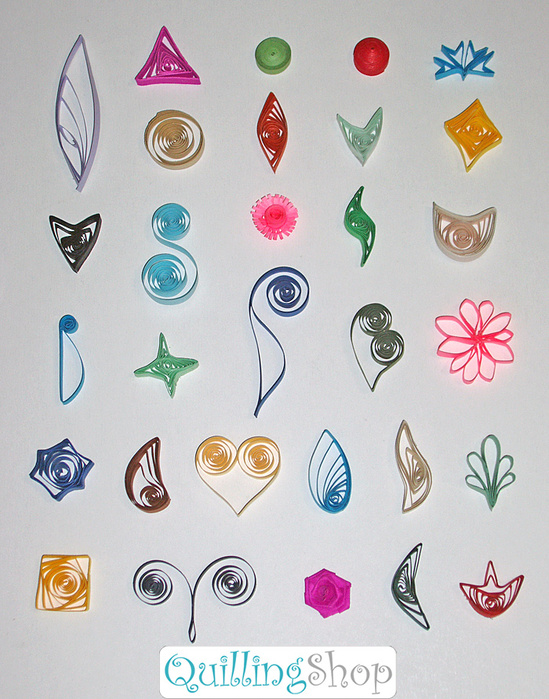 Special paper for kvillinga can buy in the shops for handicrafts, or make their own blanks. The most important thing is the density of paper. It should be at the very least 60 grams per square meter (usually this information is indicated on the packaging) otherwise it will not curl up neatly and keep in shape. And now the fun part. How could all still got such a wonderful job. It turns out everything is quite simple. The principle of creating