Hair
|
Gift presents for women: twisted sister tutorial
Hair
|
I love to look at fancy, frilly things, but when it comes to wearability I almost always go with something simple. Something like this! It's super-duper easy to make. And no sewing! (Another hot dog!) Start by cut some scrap leather or vinyl into three 1/4"x25" strips Pin them down and braid until you have enough to cover your headband. Tie off one end with a knot, snip any extra material and put a dot of hot glue to hold the knot. Tuck the end
Hair, Sewing
|
You will need: Your desired length of WOVEN FOE. I use 12" for a newborn, 15" for 4-12 months and 17" for 12 months to 3 years. A needle and thread hot glue or decent fabric glue a small piece of ribbon to make your headband interchangeable. The length of the piece of ribbon will depend on the width of your FOE. A clippie to add to the headband when finished. Join the two right sides of the elastic together and run a lighter across to
Hair, Other crafts
|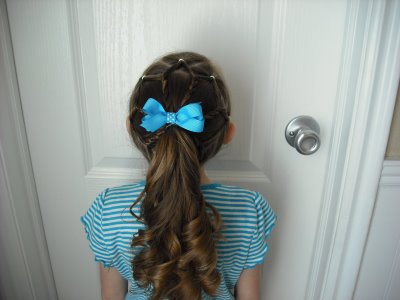 To perform the hair will need: comb for hair elastics (6-7 units) beautiful barrette hair spray Start with a simple ponytail, leaving a small amount of hair around the tail section now share in the hair, which we have left over the head around the tail. Make partings as you wish, in this case, the shape of a triangle, it is possible to form squares. And fasten the strands rezinochki Take part in a different small tails. Need to make one braid-rope. First,
Hair, Other crafts
|
5 hairstyles that will never go out of fashion The fashion for hair is changing so rapidly that the hair does not always have time to grow up a new trend. But there are some hairstyles that will never go out of fashion! We offer you five classic haircuts. Selecting the perfect option for your image and face shape, you'll always stylish and fashionable. Beam Many refer to this hairstyle as dancers and teachers, but it is not so!Not going out of fashion
Fashion, Hair, Other crafts
|
All this is about the rim of the Gothic style, which you can do with their hands in just a few tens of minutes. You will need: with plastic roses, black lace, black satin ribbon and superglue. Obveyte rosettes around the hoop (preferably on the side). Now, with satin ribbon wrap the entire hoop, closing in this way stems roses. End of the tape glue superglue. Now make a beautiful bow in black satin ribbon (but you can tape the color of
Crochet, Hair, Needle crafts
|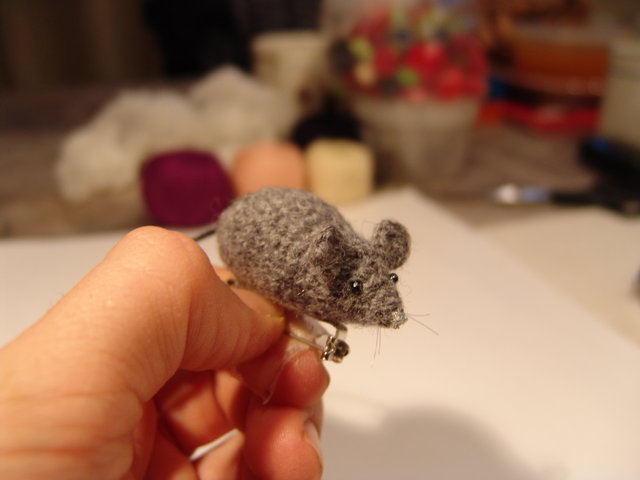 I recently read that in vogue again includes brooches. Although I have them and so very much, but still decided to search some fresh ideas.
Fashion, Hair
|
Feather headbands...you've seen em all over...in the shops, online, busting down the doors at Etsy. They are oh so adorable and total vintag-ie goodness. Here's my tutorial on makin' your own! (My apologies in advance for the lighting in some of the photos. It was either super windy or raining out this weekend so I had to use window lighting.) Supplies: 1 fabric headband -Walmart (set of 2) for a few bucks. 1 feather pad -I got mine at Michaels in the aisle
Candle, Hair, Making flower
|
This is super simple and fun to make. Supplies- A scrap of polyester fabric.  Look at the label on the end of the bolt.  It will tell you the fiber content of the material.  I only bought 100% polyester.  There was cotton/poly, but I didn't want to take the chances of starting a fire.  I like to shop the remnant section.  The fabric is usually marked down to half price because it was the end of the bolt. Candle and matches.  I used