Christmas's day, Embroidery, Felt, Holiday & seasonal crafts, Sewing, Video
|
I've been working on a pretty ambitious felt tree skirt project this year, and it's left me with a bunch of leftover ivory felt, so I've been trying to come up with some small projects that make use of the felt leftovers. These little ornaments aren't at all difficult to make, even for beginners at embroidery, and even though they make extensive use of the fancy (and intimidating, so I've read) French knot. Trust me, the French knot isn't difficult
Crochet, Embroidery, Holiday & seasonal crafts, Knitting, Needle crafts, Newyear's Eve
|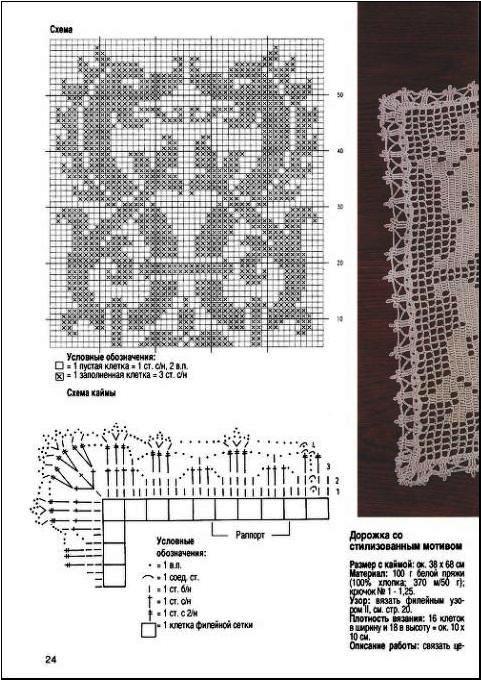 The following 2012 - the year of Dragon. Scheme loin knitting dragons will be very handy for crochet and knitting or embroidery Happy new years 2012: dragon patterns Free crochet, knitting and cross stitch patterns
Embroidery, Needle crafts, Sewing
|
Embroidery in fashion for kids: make a numbered sequin shirt Here's how to do. Toolkit A plain shirt – this is from Kmart, $5! Sequins Hot glue gun and spare glue sticks Baking paper Pencil Scissors You'll also need some masking or sticky tape Step 1: Use the pencil to draw a block number or shape on the baking paper. You could also trace a printout if you want it perfect. My printer isn't working, hence the various tries to get a decent 3! Step 2: Cut out the number/shape
Beading and knotting, Embroidery, Fashion, Jewelry making
|
Crafty jewelry: crytal head band, more ideas Emboideres headband
Beading and knotting, Embroidery, Fashion, Jewelry making
|
 Crafts fashion for a little girl Tina likes the rainbow fish and I think that most of the children do. As I was making those I discovered something potentially cool. Crafts fashion for a little girl: Felt and wood Rainbow Fish necklace, brooch and hair pin Do not know - you have to tell me. It is a product from a German company called Rayher. I have no idea if you guys can buy this in the US. I quickly did a search,
Embroidery
|
Crafts for kids: Creepy Cute... Cross Stitch p2 By popular demand, a little something more for those that don't crochet... Creepy Cute Cross Stitch: The Monster Edition! Of course, if you haven't seen the first set of Creepy Cute cross stitch motifs, they're still available here ...and, also of course, if you haven't yet checked out my book, Creepy Cute Crochet, I don't even know what to say. You must not like awesome things. :) Cthulhu: Devil: Robot: Medusa: I made my cross stitched motifs using 14 mesh perforated plastic, stitching
Embroidery
|
Crafts for kids: Creepy Cute... Cross Stitch Skeleton: Zombie: Vampire: Ninja: I made mine by using perforated plastic, cutting out the finished pieces along the edges, and gluing a ribbon loop and piece of felt to the back:
Embroidery, Home and garden
|
Crafts for gifts and decor: Scientist Elsewhere, At To Sew With Love Tutorial And this is what you'll need and how to do it... Buttons (you'll need a bunch) Rhinestones (all kinds of shapes and sizes work!) Cardstock Pencil Picture frame Stencil with initial Hot glue gun and glue The first thing you need to figure out is the letter you want and your stencil. Even if you don't have a fancy die cut machine, you can just print out a letter on regular printer paper and then cut
Bead embroidery, Christmas's day, Embroidery, Holiday & seasonal crafts, Needle crafts, Sewing
|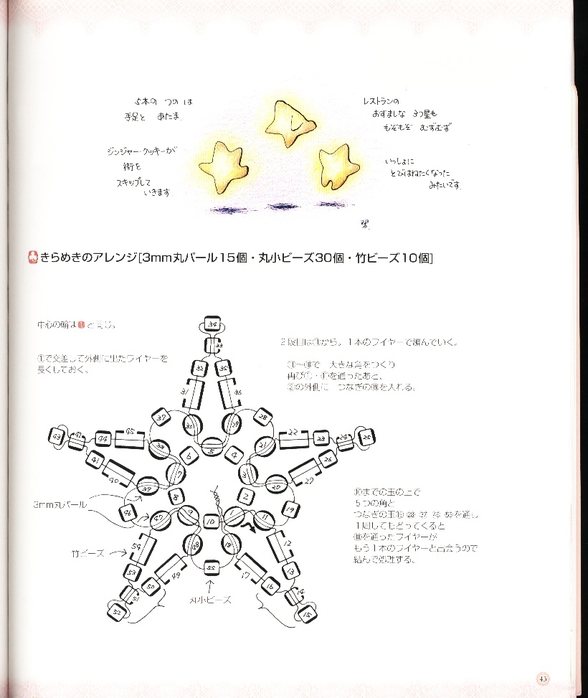 You have already started to make Christmas crafts? I propose you a selection of schemes Christmas style. Christmas snowflakes, Christmas wreaths scheme. Continuation of the Christmas compilation should be!
Embroidery
|
Beautiful embroidery patterns here's the progress on this project... j k l m n o p q and r.  I try to make time to do at least one letter a day and I have been doing pretty good with that goal.  I am hoping that once it is all done that the combination of all of them together will had all of my flaws in embroidery skills. Here's what I am working on as a personal work in progress (WIP) at the moment.
Embroidery
|
Craft for home decor and gifts: Daisychain ABCs Crewelwork Sampler Kit Is now available for pre-order! SOLD OUT! THANK YOU!!! PDF coming soon! This kit will include: Pre-cut 100% cotton fabric with the design already printed Appleton's 2-ply crewel yarn in nine assorted colors Two crewel needles Easy-to-follow instructions and diagrams Illustrated stitch glossary for every stitch used You will need your own: Scissors Embroidery hoop Frame (my sampler is shown in an 11" x 14" frame) and framing supplies Porch swing Halter top Peach lemonade 8-track to play "Sister Golden Hair" WARM WEATHER To place your
Embroidery
|
Embroidered pictures: Sleepy cat Counted cross stitch kits