For many of the ladies handbag plays an important role in creating a certain image. Anyway, every woman wants to stand out, to have such a thing, which would not be in others. We offer one of the options as possible to make a handbag, which is not and can not be in another person by virtue of its exclusivity because the unit of production.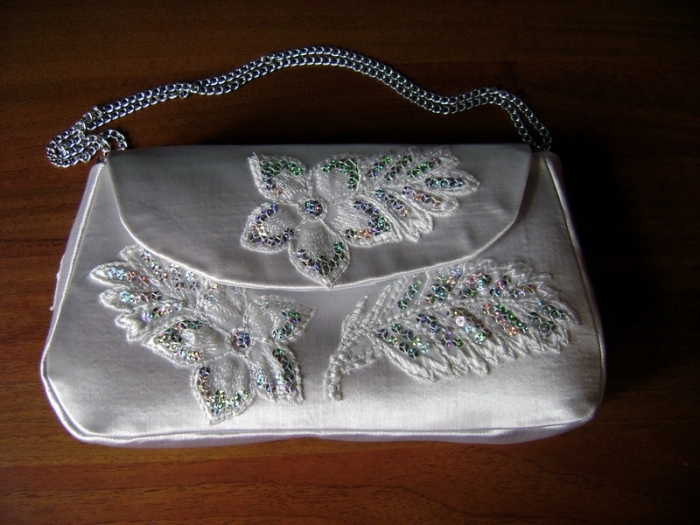 1.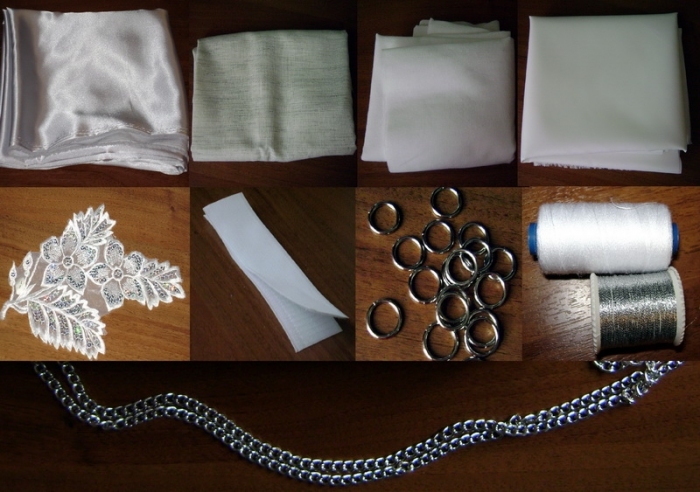 2. White and silver satin (at least 70×90 cm) tissue adhesive (dublerin, crinoline) (~ 100×150 cm) Lining (~ 40h70 cm) Velcro (5×5 cm), Stripe Metal Ring (2 pcs.) White thread Silver thread chain (~ 110 cm)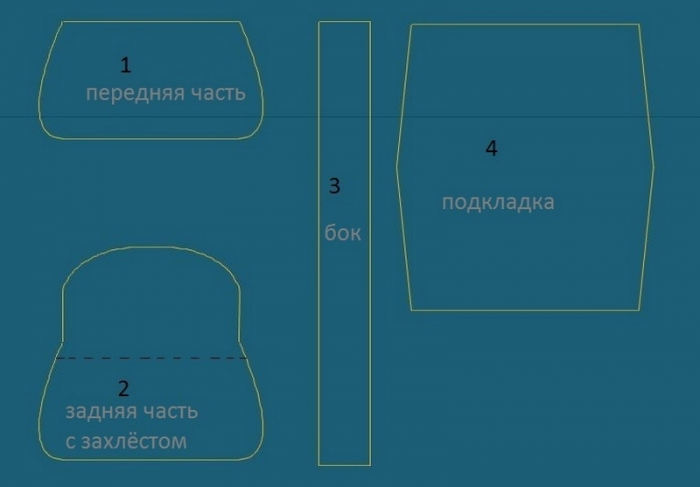 3. Details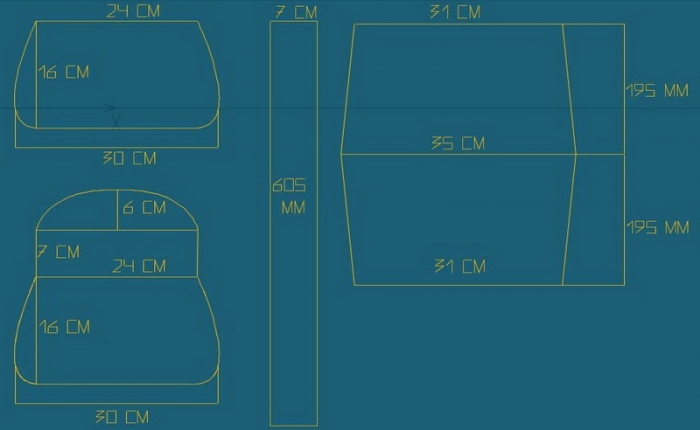 4. Pattern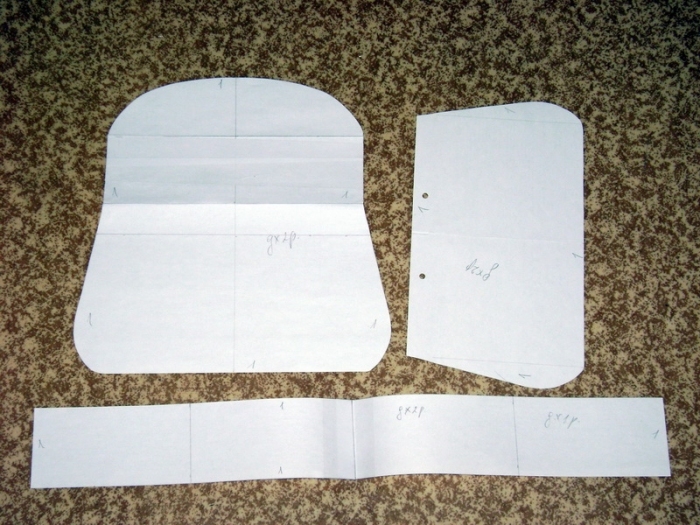 5. Prepare pattern.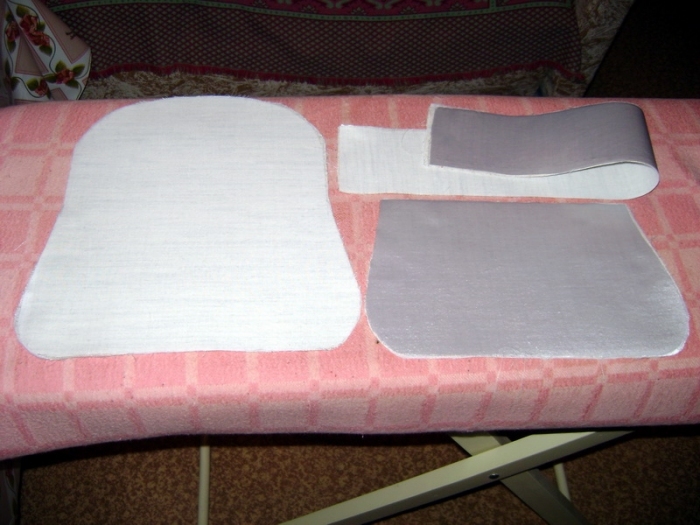 6. Raschertit given allowances to 1 cm at the seams: White satin (parts 1-3) The adhesive fabric (to make 2.4 copies of items 1-3 for the rigidity, the bottom of the bag is desirable to better seal) Lining (part 4 and the upper portion of part 2 above the dotted below). Glue iron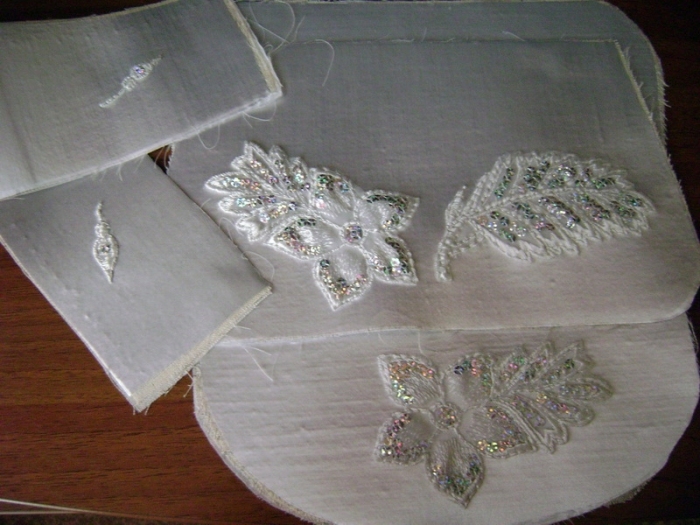 7. Stripe cut on the request into several parts and silver threads to sew a handbag. It is desirable to do so that sewing thread also served as a decorative role.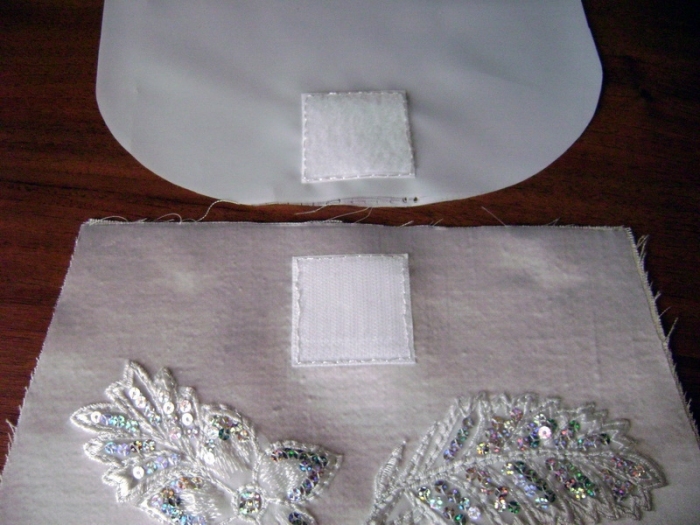 8. One part of the Velcro sew the front of the bag, and the second – to the face of the lining for the cover of a handbag.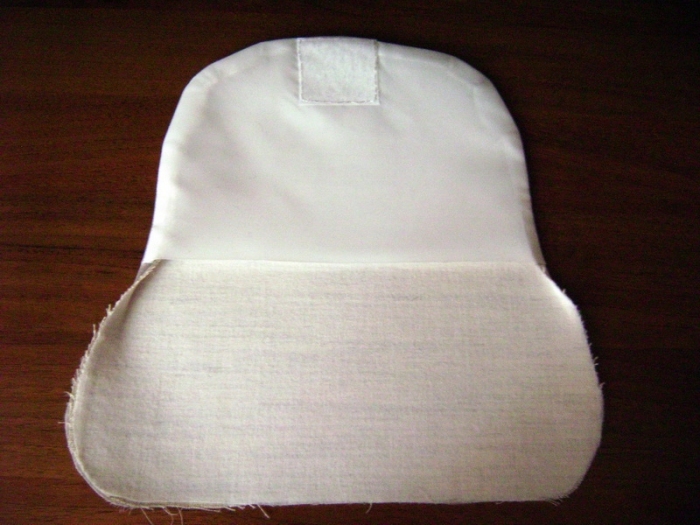 9. Knit 2 piece handbag lined with Velcro sewn into the wrong side.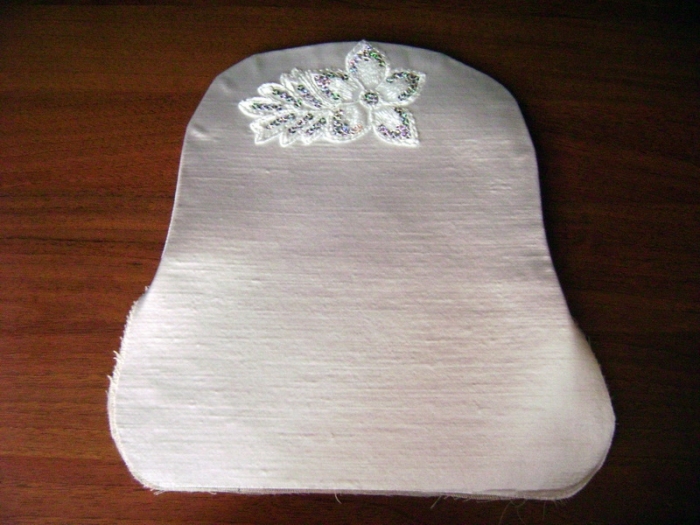 10. Remove the. To iron.
11. Sew wrong side of three main parts bags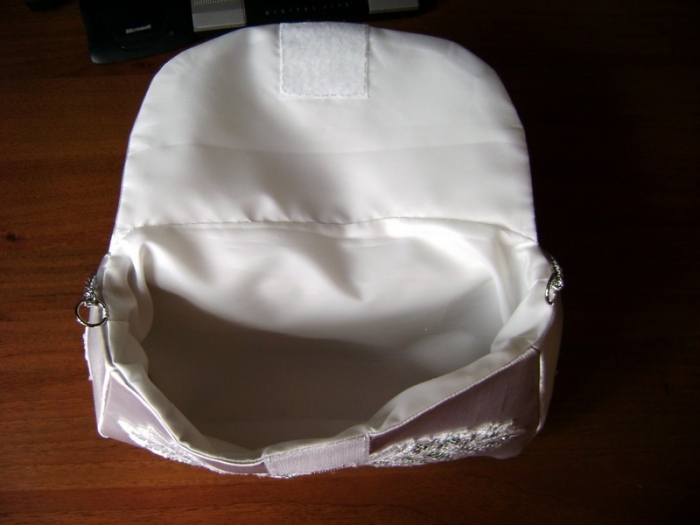 12. Sew the edge of the lining, bend 1 cm and iron one side of the throat, and then sew the lining to the edge of the bag, leaving neprishitoy the part that falls on the back with zahlestom. Through this "hole" to turn out the lining and hand it over doprishit n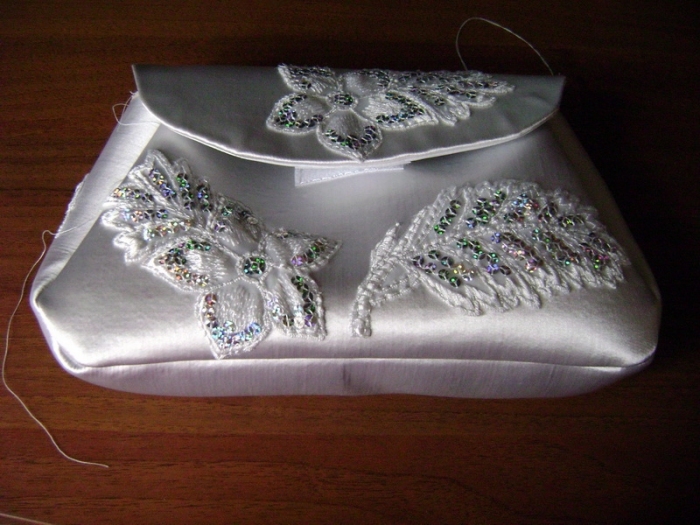 13. Loosen the edges to iron
source: img1.liveinternet.ru