Attending Holy Week. Last seven days of Lent – the main mystery of Christian history of the last days of the earthly life ofJesus Christ, the mystery of the world the victory of life over death. This Week involves hundreds of millions of people in a variety of traditional performances, parades and celebrations. One of the most interesting and fascinating spectacle, relating to the Holy Week – Mystic Dance of Death in the Spanish city of Vergès.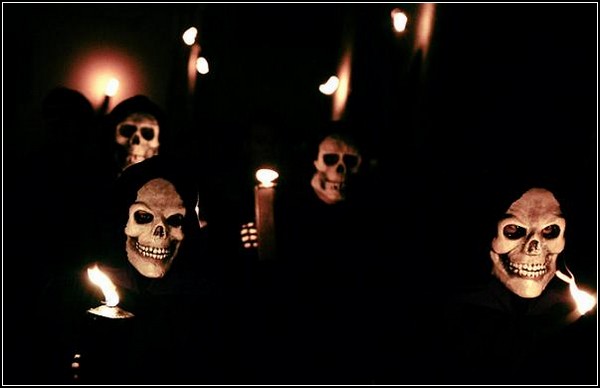 Danse Macabre – an annual ritual, which takes place on Holy Thursday. On this day, life teacher was particularly eventful one: Last Supper, a farewell to the faithful (and not) students, unmatched by inflame passions Getsimanskom prayer in the garden – and, finally, the betrayal of Judas. All this Thursday is marked by the inevitable blizyascheysya death of Jesus, and that is why death is a hero of the action unfolding in the city Vergès that in Catalonia.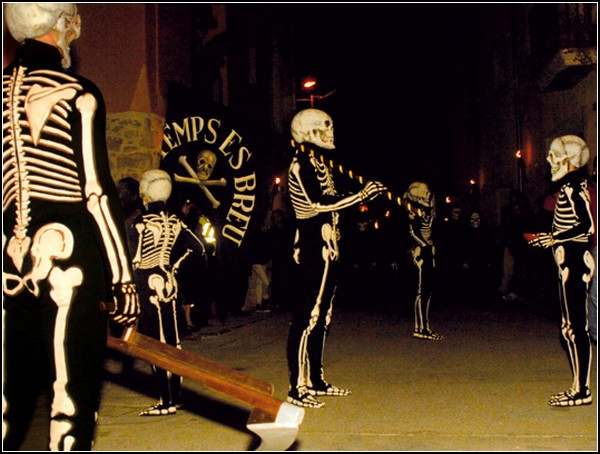 Spaniards – very devout Catholics, and throughout the pre-Easter week, the whole country turns into a theater. Mystery "Dansa de La Mort" begins with an evening procession, which stops at midnight in the town square. Five ominous figure dressed in black suits with fairly drawn glowing bones, masks of skulls, removed their cloaks and begin to dance in quickening pace – and to connect them the other participants in the same garb. Imagine a dark spring night in Spain, a torchlight procession, the solemn sound of drums and skeletons with scythes, dancing among the crowd – and you'll understand whyDanse Macabre relates to spectacles, which are remembered for a lifetime.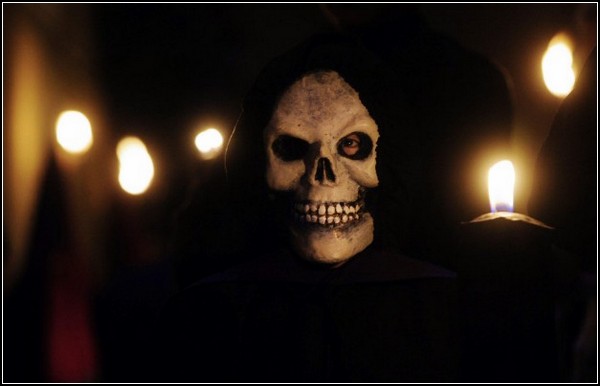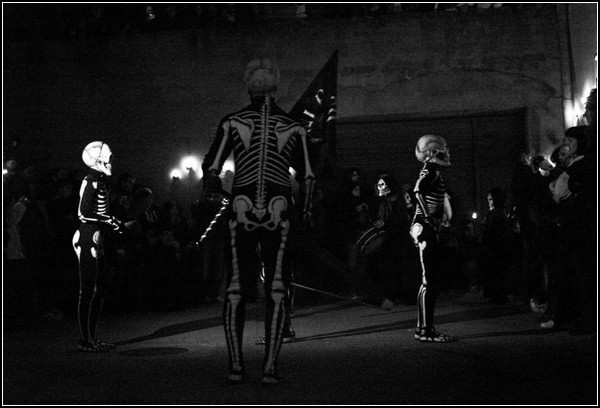 Danse Macabre – a traditional medieval European image, a symbol of the transience of life and imminent death – but at the same time mocking it: after all, the soul is immortal. In the context of Easter this dance means clouds gathered over Jesus' fate, that He was destined to dispel his triumphant resurrection. Hundreds of tourists come annually to Vergès, to look at the action, and many return again and again. Danse Macabre on the night of Holy Thursday – the best reminder that there are things more important in light of the routine and careers: life, faith, soul