I propose to Easter create original candles with their hands, which will be an unusual decoration for the festive table.
For the work we need: wax of different colors, wick, shells from eggs, ribbons, beads, studs or any trinkets that were at hand.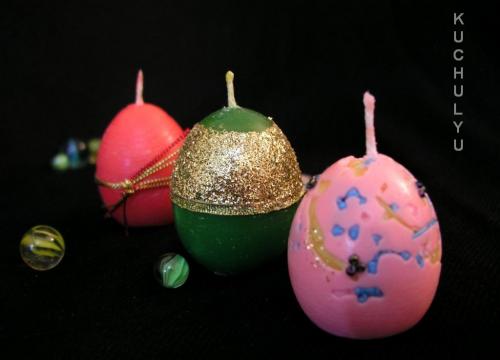 First you need to prepare a mold for pouring candles, namely, the shells of eggs. To do this, on the one hand make a hole, and gently pour the egg. Exactly opposite are doing another hole (but smaller) in order to pass the wick. Wash the shells and give dry.
After you pass through the wick, anchoring one side (I did this tape), on the other hand anchoring on a toothpick.
Warms the wax and carefully pour into our mold.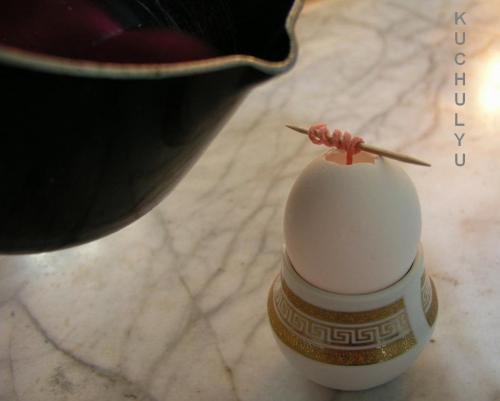 We are waiting for when the wax hardens completely and clean from the shell. We get the candle, ready for decorating.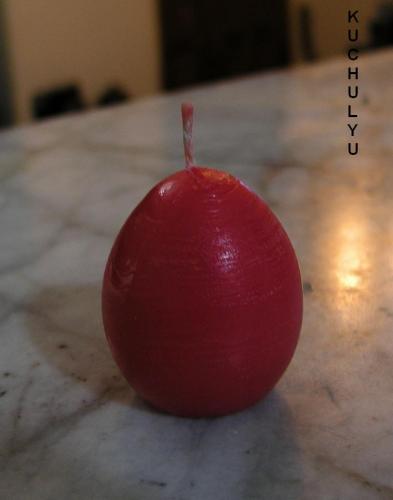 Now take the ribbon or string with gold (in my case I used a thread of red and gold color). We tie a beautiful bow.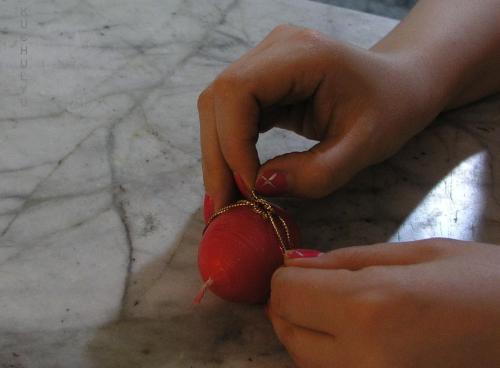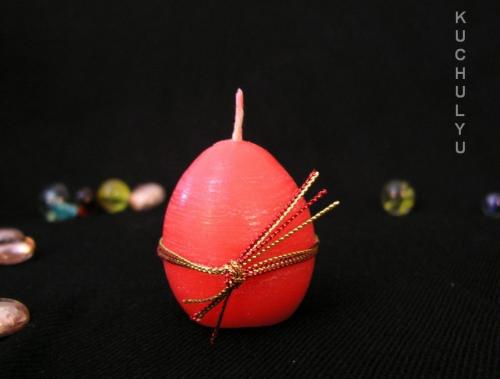 You can also decorate a candle stones or beads. You can add the wax beads or gold powder, melt and pour on top of the candle. Possible to experiment with color, make candles in several colors.