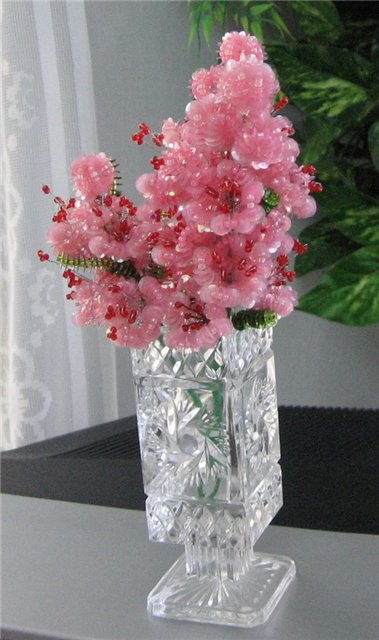 I did not discover America, it is open to me, but I really want to show how you can very easily make a sequins and beads to create such beauty.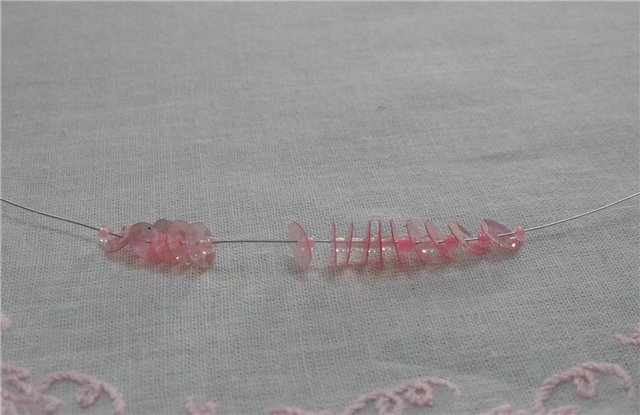 Take the wire 40cm long (this segment will be enough for 5 lepestkov.i put on alternating beads with sequins, beads begins and ends, paetok 15 shtuk.Ya think only sequins.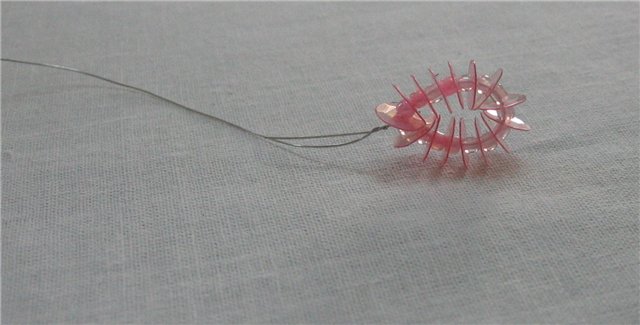 Driving all at one end, and twists the wire under the ring.
The result was one petal.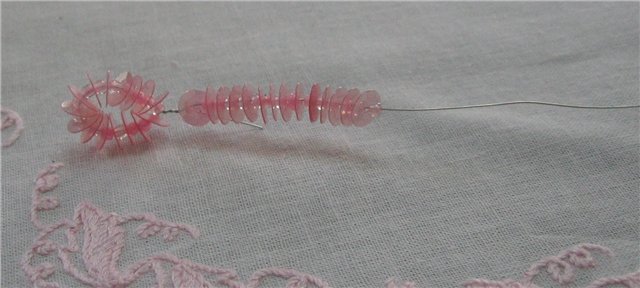 Recruit the next petal.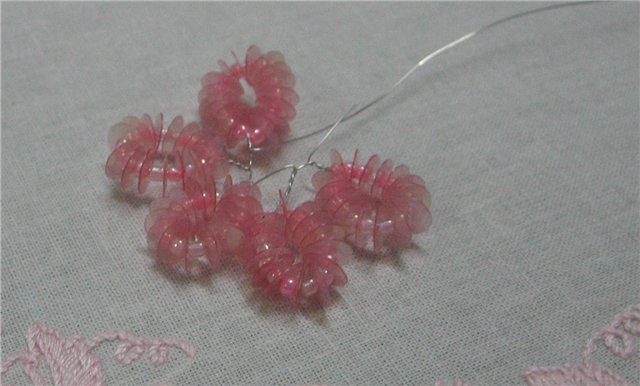 Thus making 5 petals.
Join the petals together and secured by middle of a pair of pliers,
Hands is not very convenient. Fluff the petals of the cup.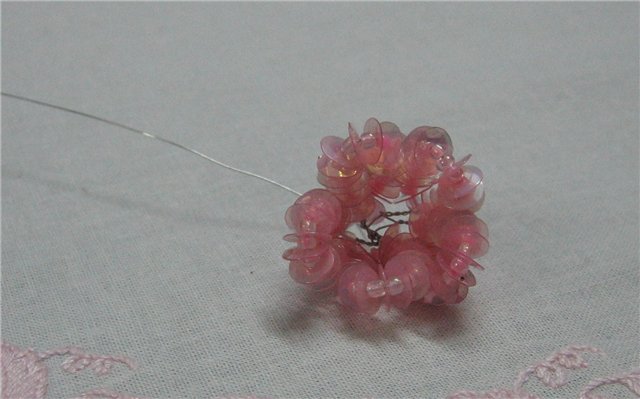 Here's what happened.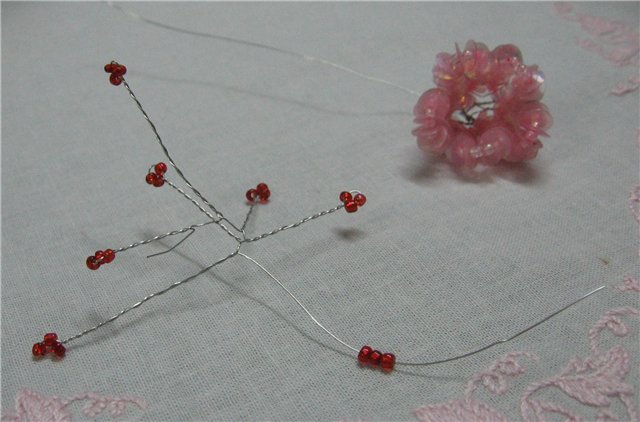 Now do seredinku.Vzyat piece of wire length 30-35cm (depending on what you want middle of a – furry or not)
recruit three red beads, bend the wire and twisting it under the bead, so until the end of the wire, making the different intervals between biserom.Poluchaetsya here a hedgehog.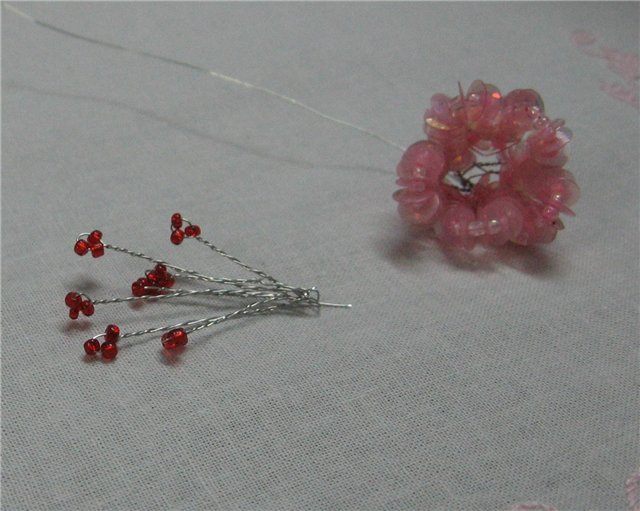 Putting it in a bun.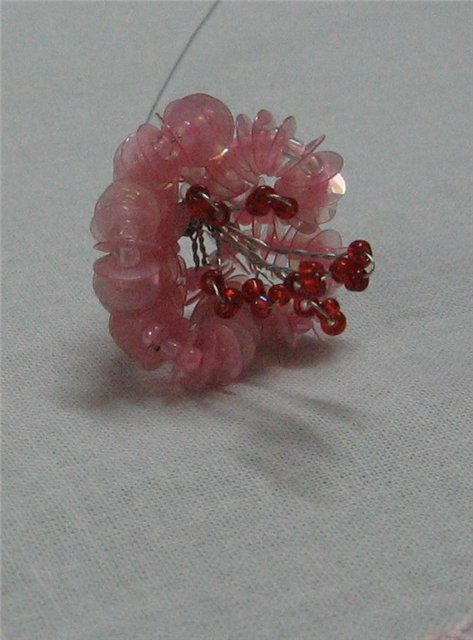 And paste in the middle of the middle of a chashechki.Raspravlyaem and petals.
The flower is ready.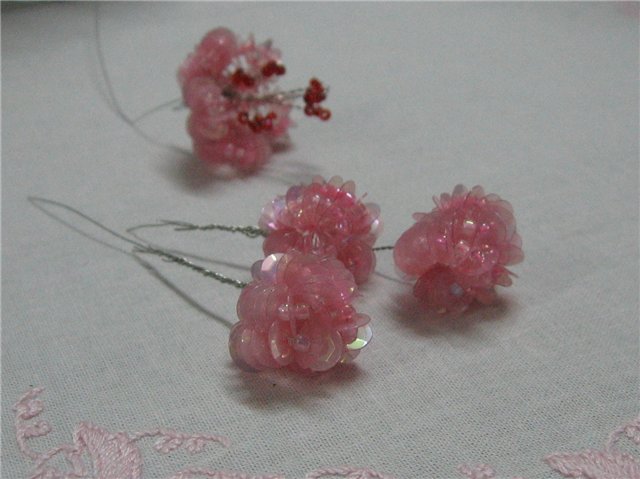 For bud doing everything well, only three petals.
These colors do as much as you need to zadumanoy kompozitsii.Ya made 25 and 7 buds (on so many I had the sequins).
Now make small branches to shade tsvety.Berem wire (again, depending of type what you want – long, short). I took a 20cm. Stringing one paeytku and one beads.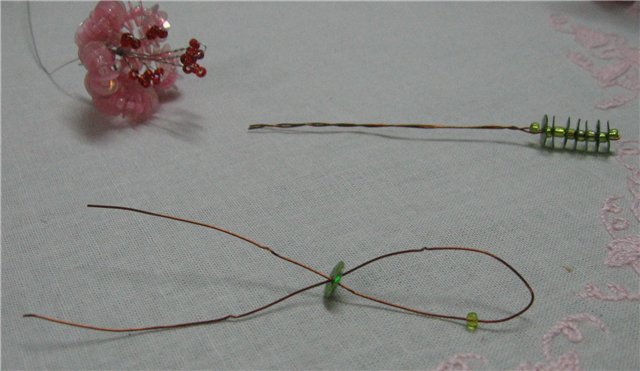 Fold in half and pass through the second end of paetku.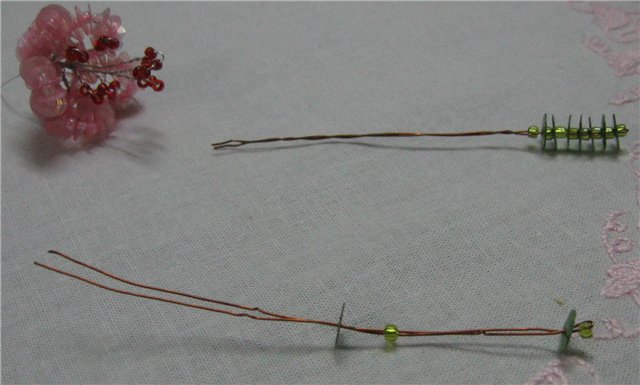 All, thank you for your attention. If you like, create and raduyte us with their success.
Good luck !!!!!!